Quality, quality, quality. When it comes to content creation, we can't stress enough how important quality is in 2020. Gone are the days when YouTube bloggers could get away with using basic smartphone cameras or even webcams. Competition in the video market is getting tougher and tougher: Just having a brilliant idea is, in most cases, no longer enough to attract a big audience.
Luckily, technology has been developing just as rapidly as the market for quality content. Filming equipment is getting lighter, cheaper, and easier to use. Today, almost anyone can start a decent-quality YouTube channel on pretty much any budget.
With so many tech companies producing gear to help with vlogging, it's easy to get lost on the way to picking the right kit from all those endless catalogs and storefronts. Here's our list of recommended equipment for anyone starting or upgrading a YouTube channel. Depending on the type of content you produce, you will need at least one item from each category in your basic kit.
Best YouTube Video Equipment for All Content Creators
Camera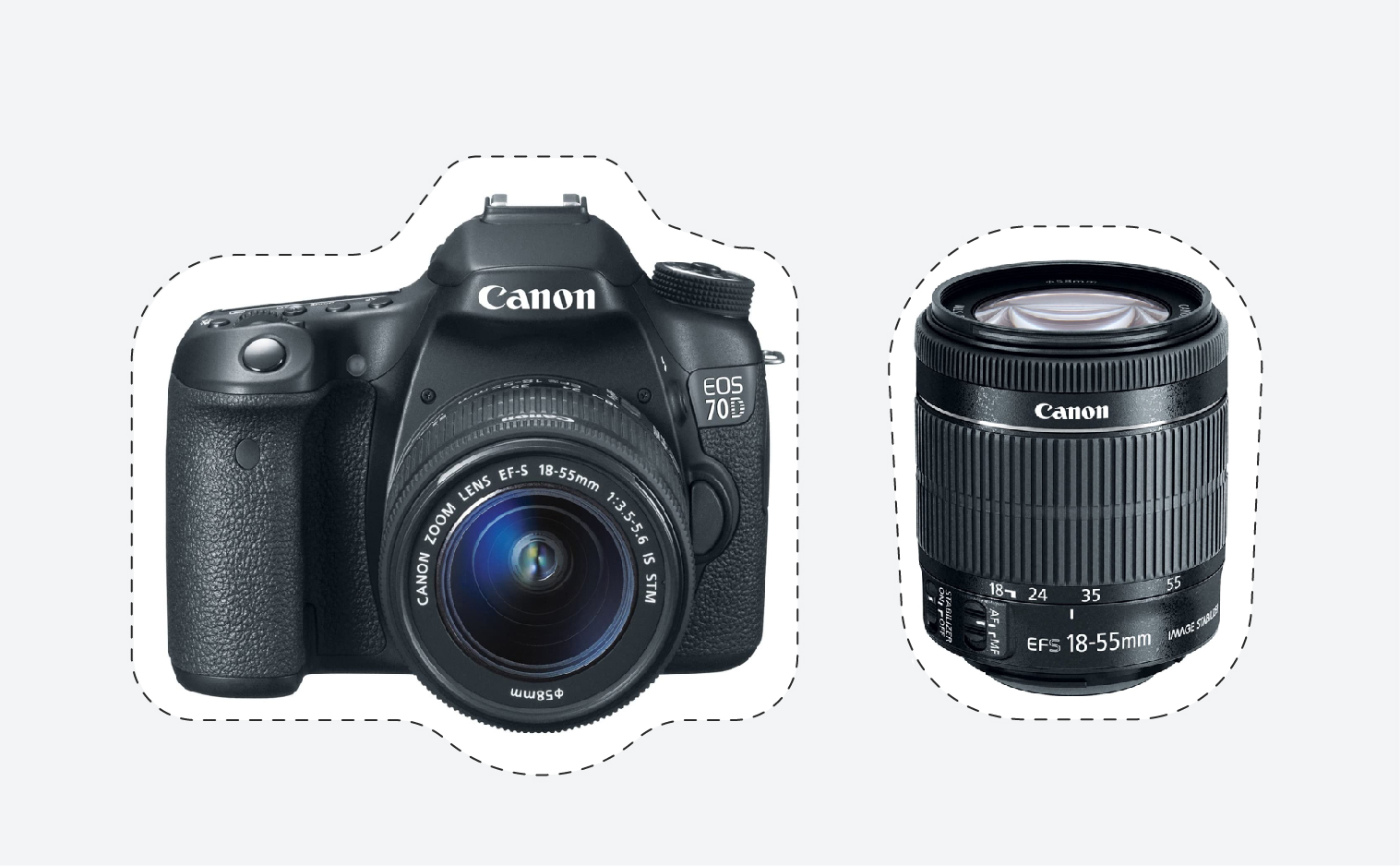 The Canon brand speaks for itself. Its DSLR cameras offer incredible image quality. The later generations (including this particular model) support WiFi connections, which makes sharing your footage and remote shooting much easier. The 20.2 MP camera in the EOS 70D records in FullHD, which is enough for regular YouTube use. Don't forget that at least one good lens is needed as well to make it work (Amazon will offer you two options to choose from right away – take a look at these first).
Price: from $499.99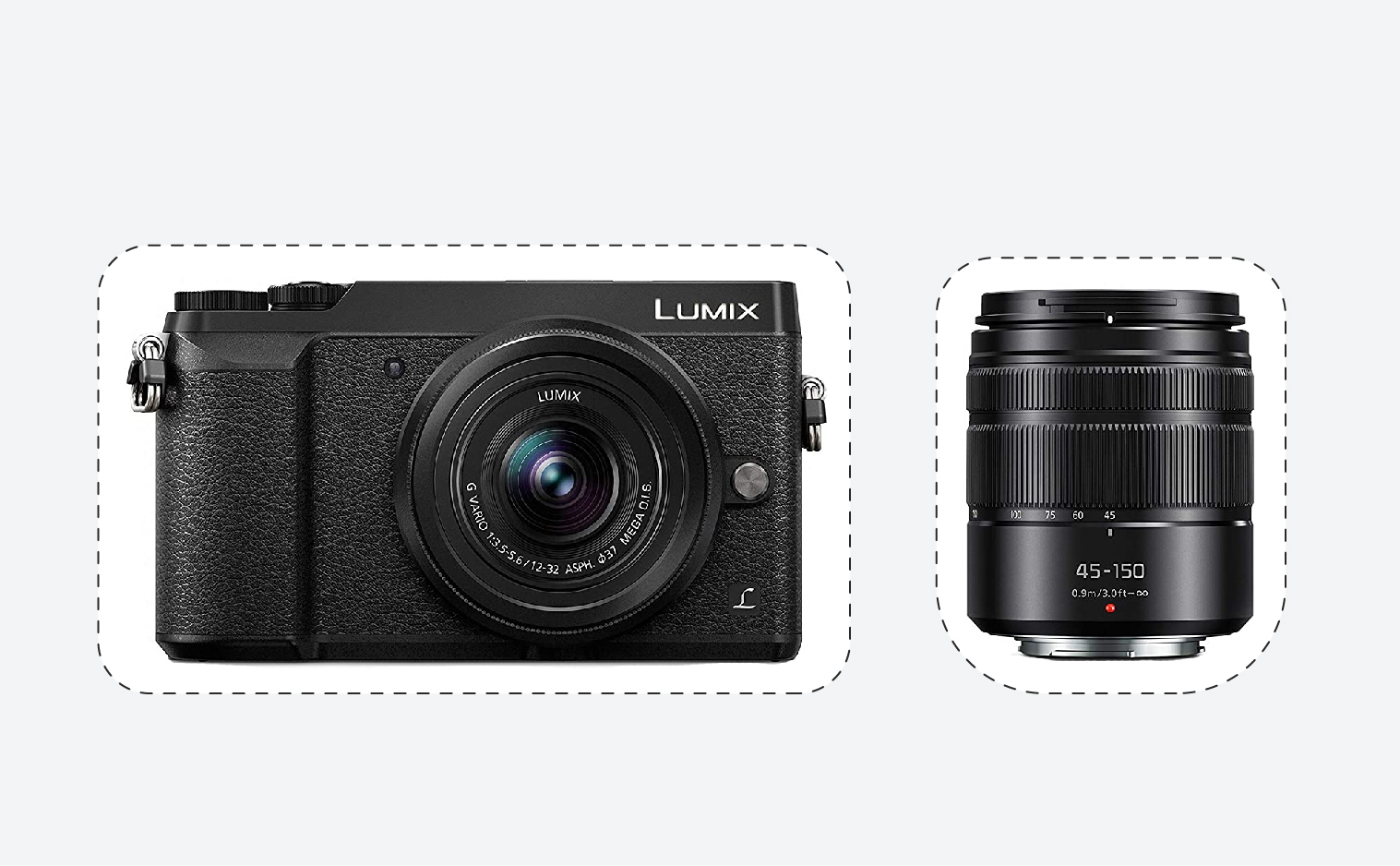 In the past few years mirrorless cameras have been making significant inroads into the market They are lighter and smaller than DSLRs, and can still be easily enhanced with the right lens. The Panasonic Lumix GX85 has been recommended by many vloggers and bloggers for its impressive features: 16 MP camera, built-in stabilization, 4K video capture capacity, live viewfinder – you name it. It's pricey, but definitely a worthwhile investment for any serious YouTuber.
Price: from $497.99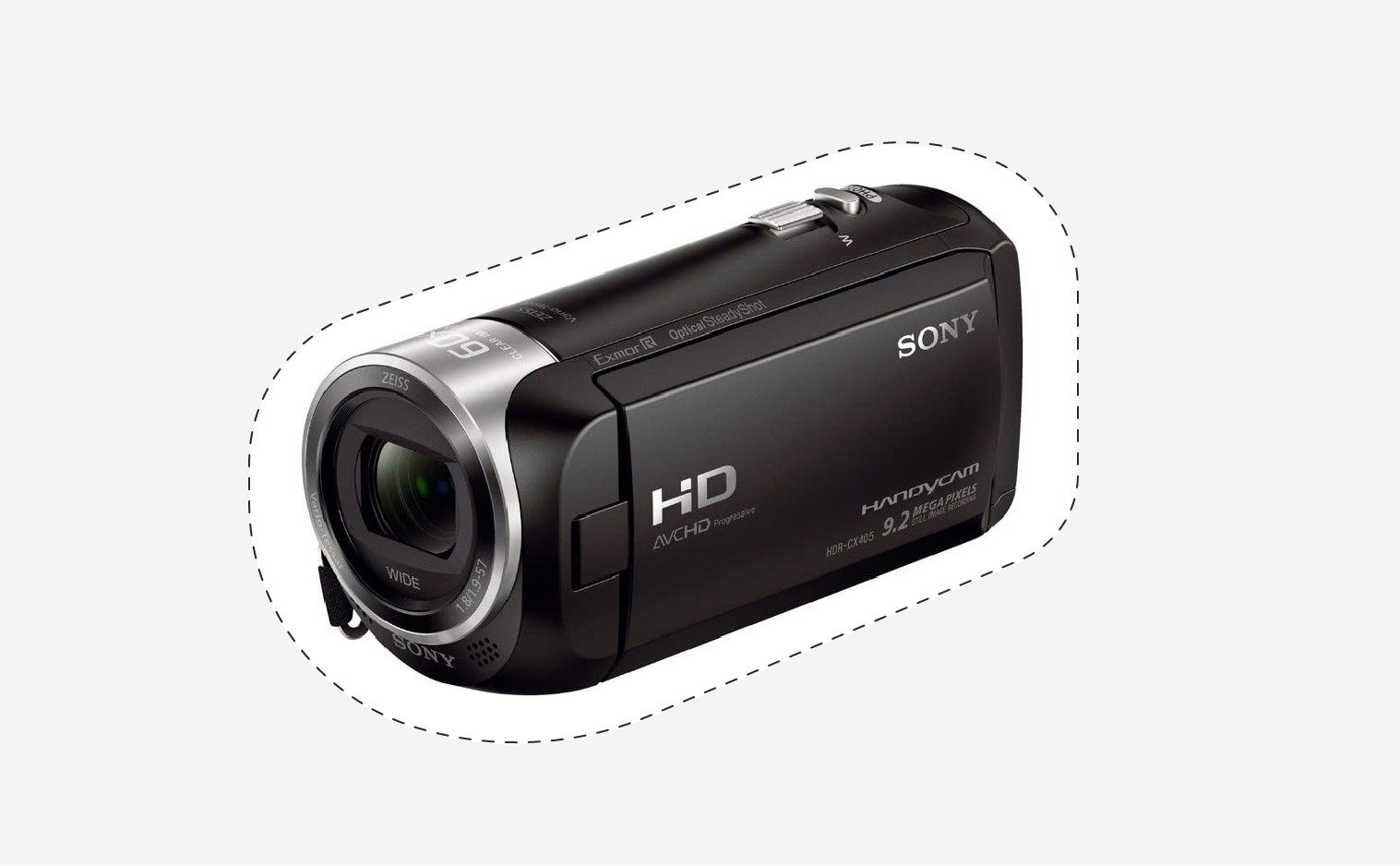 Camcorders are often a good compromise between quality and affordability. This Sony model records in FullHD with a 27x optical Zoom and built-in stabilization. Although it doesn't feature input support for an external microphone, its own sound-recording capacity is pretty much on point. Pair it with a sturdy tripod – and you're ready to start.
Price: from $198.00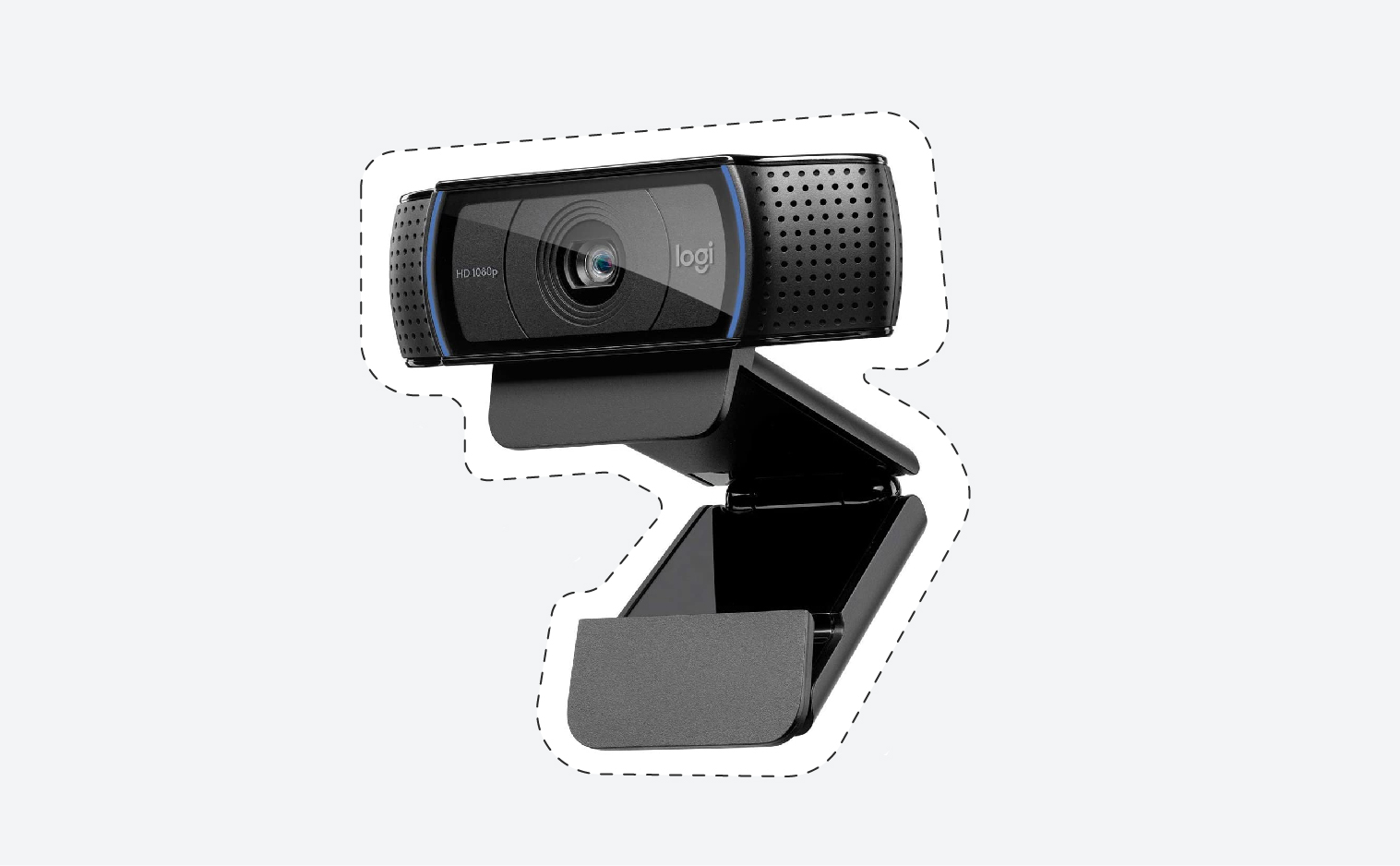 We wouldn't normally suggest filming a YouTube vlog using a webcam, but after all, quite often your real-life footage is secondary to what really matters for your content. This may be the case with video game streams, software tutorials, and explainer videos. The Logitech C920HD records sharp, clear video at 1080p, which is more than enough for these types of videos.
Price: from $114.99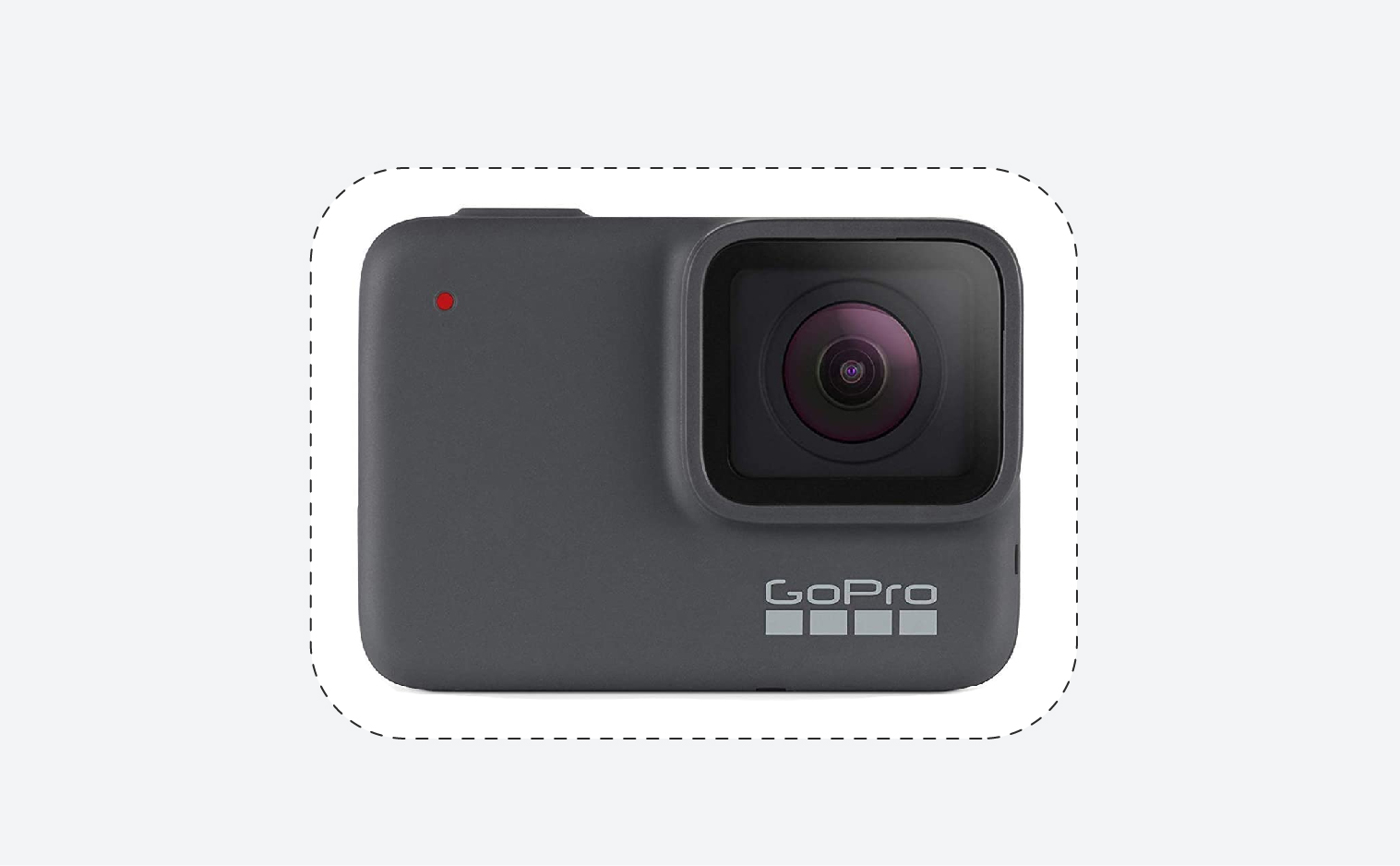 Even if you missed our article on what GoPro is for and how to use it correctly, most likely you know that it's an indispensable tool for blogs dedicated to extreme sports, active travelling and other types of activities that require dynamic filming. You don't necessarily need to spend a fortune on the latest model with all sorts of accessories, but we still recommend opting for a reliable waterproof camera with built-in stabilization and 4K support. The GoPro Hero 7 is one of the best options – but don't forget the protective case!
Price: from $184.99
Microphone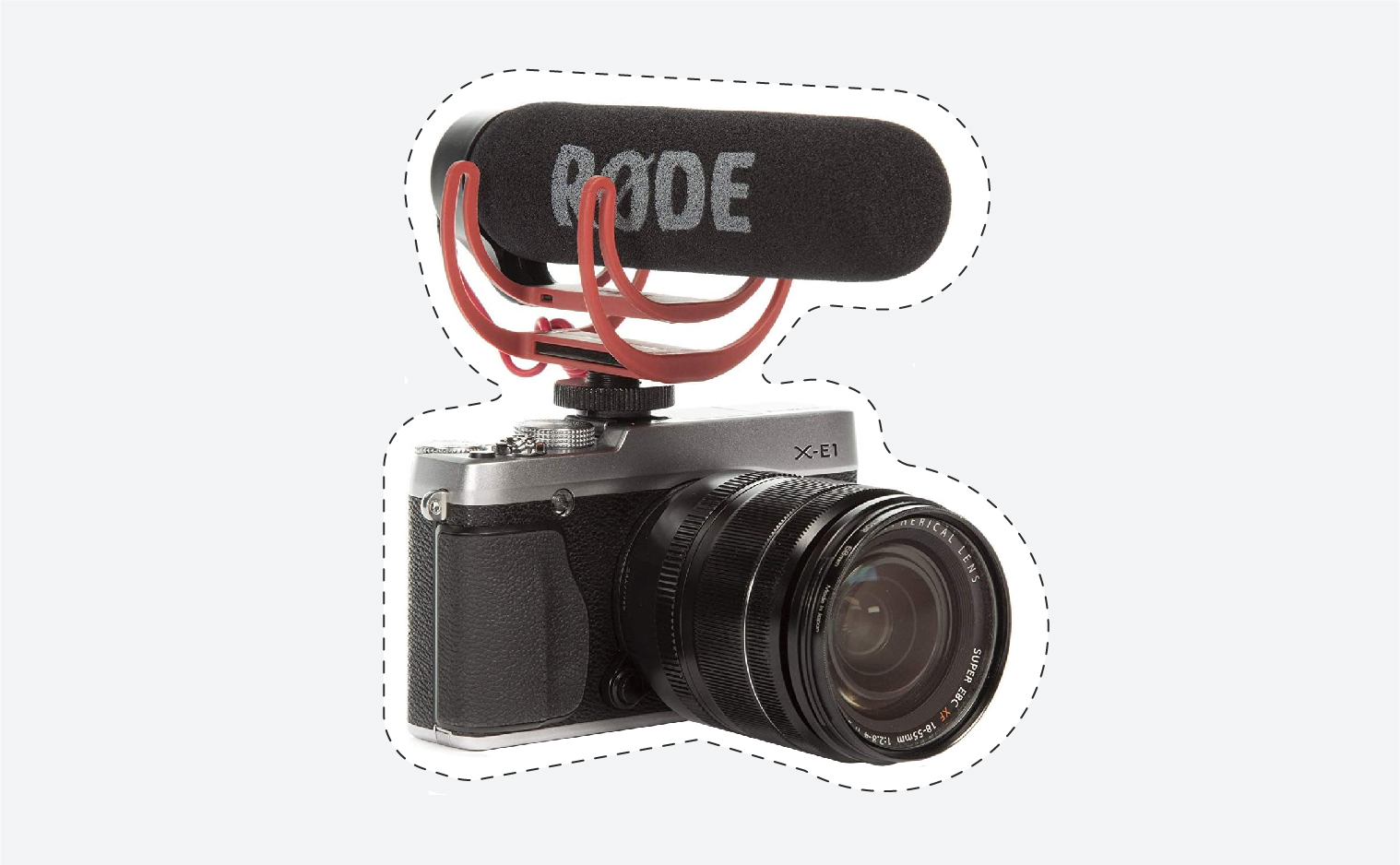 Rode is a well-known brand that's widely used by both amateur and professional videographers. This on-camera mic is great for most purposes, including interviews – as long as the environment around you is not too noisy, as the device will record everything that's going on.
Price: from $99.00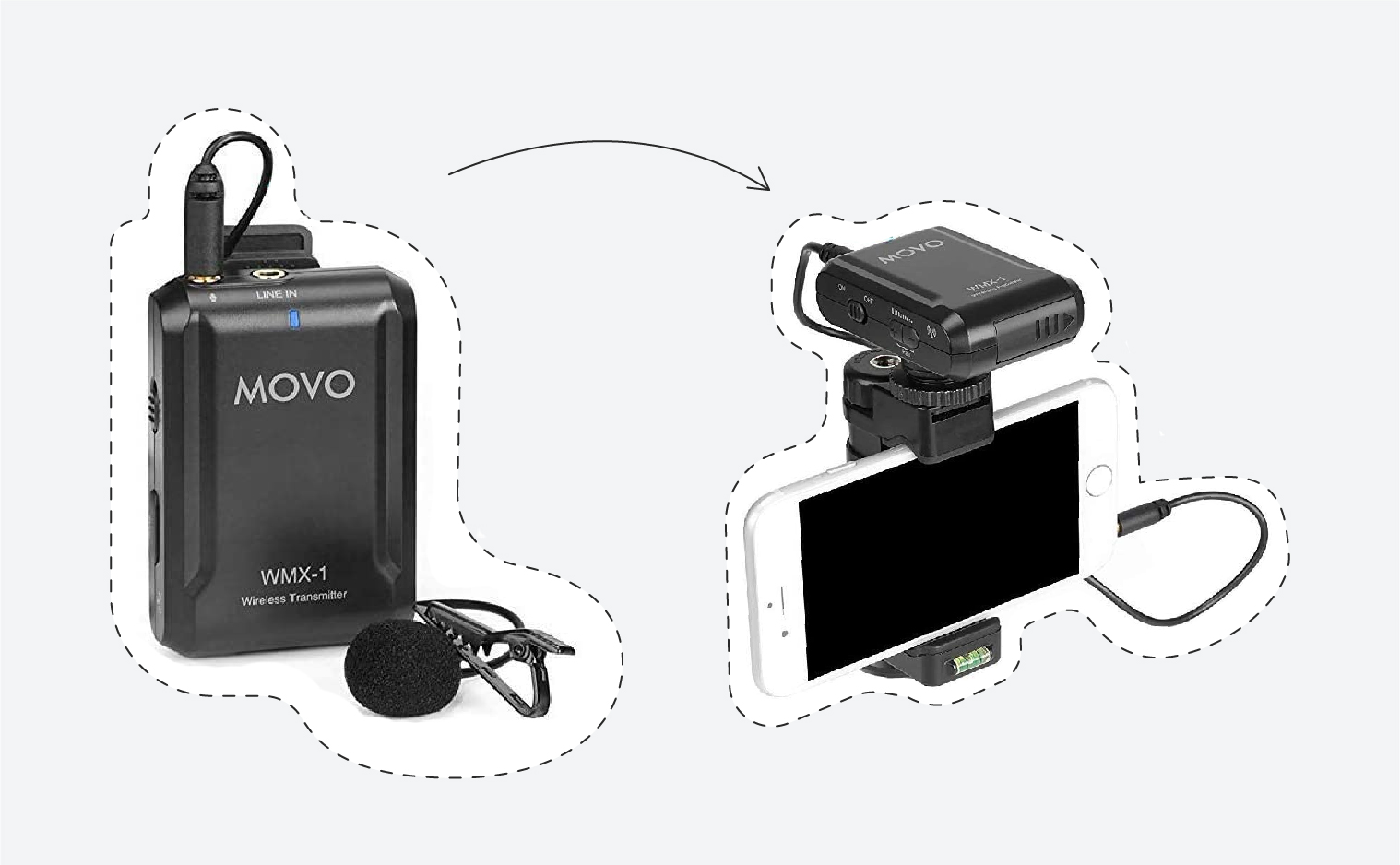 When it comes to wireless microphones, most media professionals would recommend Sennheiser – which is indeed a smart choice, but there are cheaper alternatives to choose from. Movo's microphone system has received high ratings on Amazon, and is just as convenient and reliable.
Price: from $119.95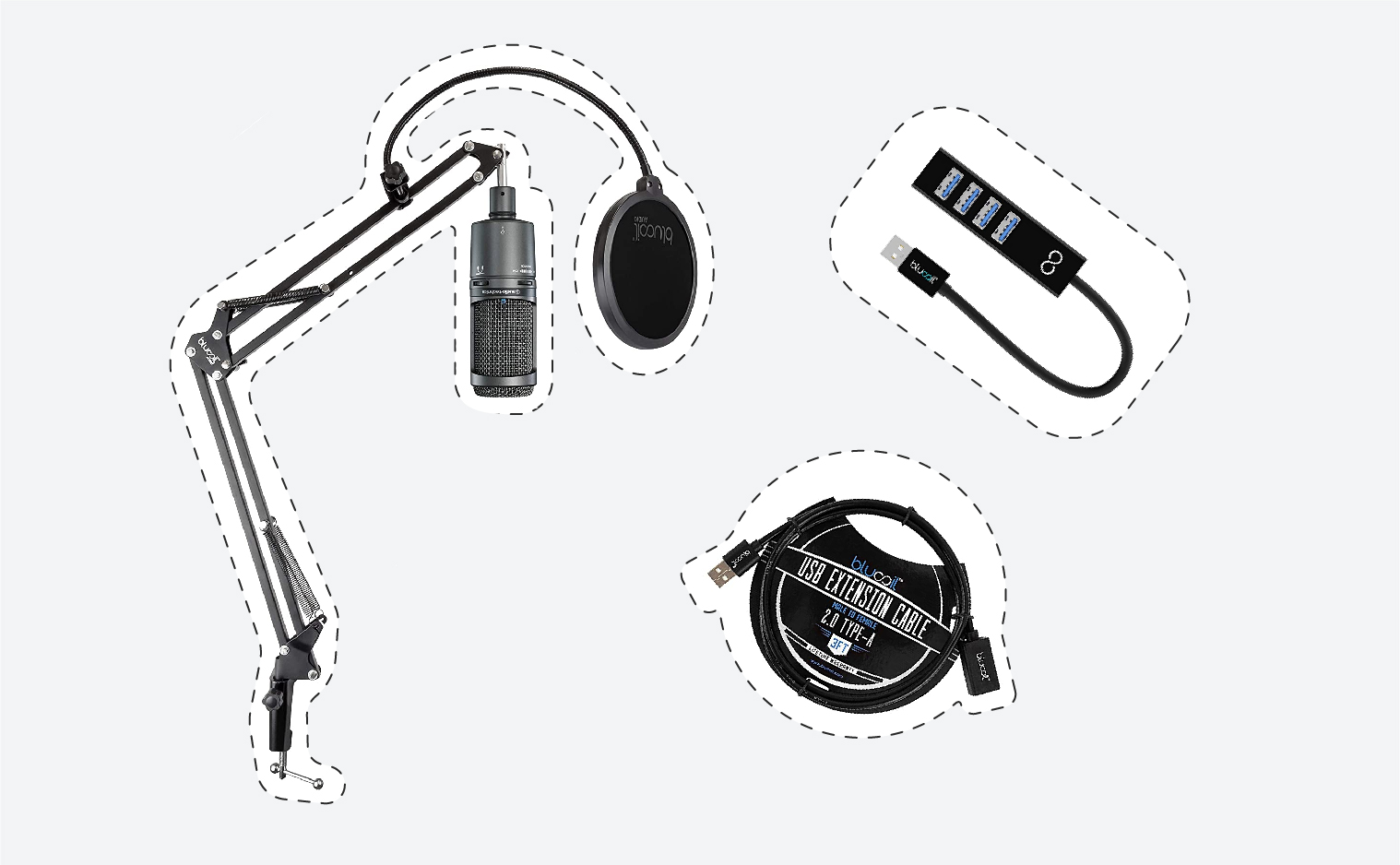 This is an excellent studio-like microphone that's well-suited for video podcasts, vocal recordings and tutorials, lectures and other home-based footage. The bundle includes everything you need to set up a portable recording studio – including a mini USB hub for all the wires and a pop filter for smoothing out the sound.
Price: from $169.99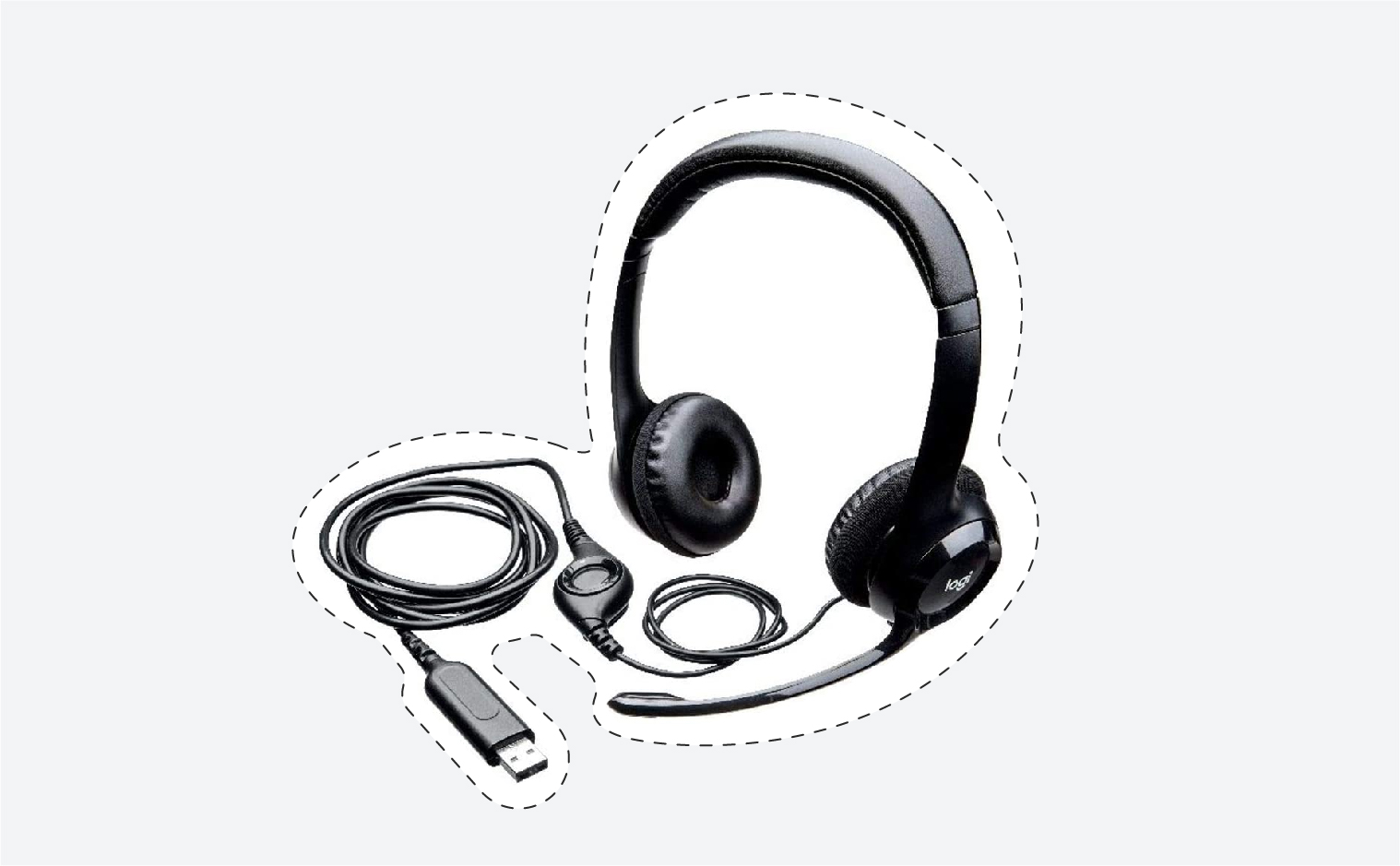 This is a USB headset that pairs well with the Logitech webcam listed above. Again, we wouldn't normally recommend this kind of equipment for vlogging, but it's good enough for video game streams and software tutorials. Plus, it's the kind of accessory that'll make you look just a tad more professional (not that you wouldn't anyway!).
Price: from $64.99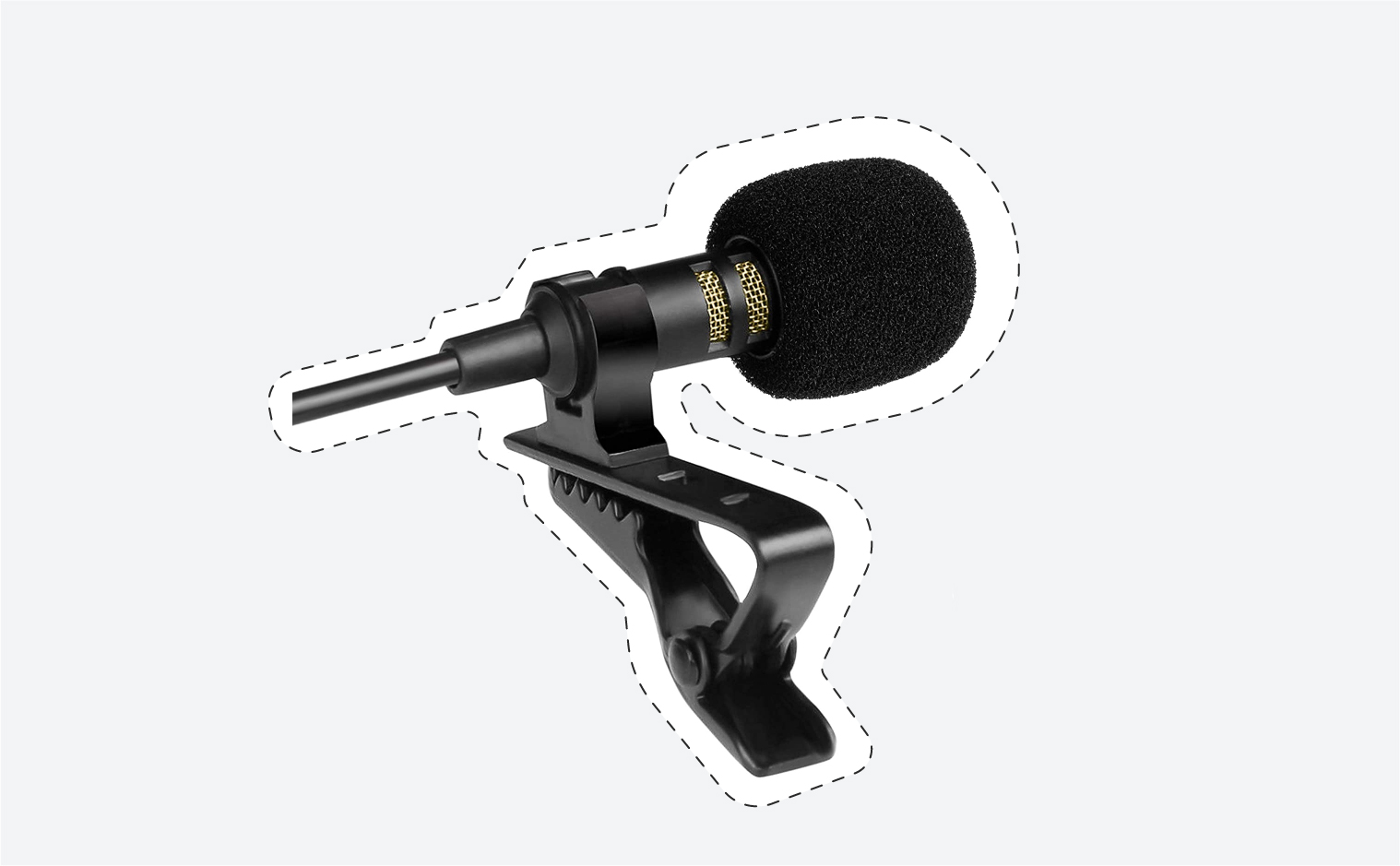 A simple clip-on microphone that can easily be plugged into your smartphone or camera. Perfect for selfie monologues on the street or at your desk – as long as the wire doesn't get in the way. Opt for this alternative if you specifically need an iPhone-compatible cable.
Price: from $39.99
Tripod or Gimbal Stabilizer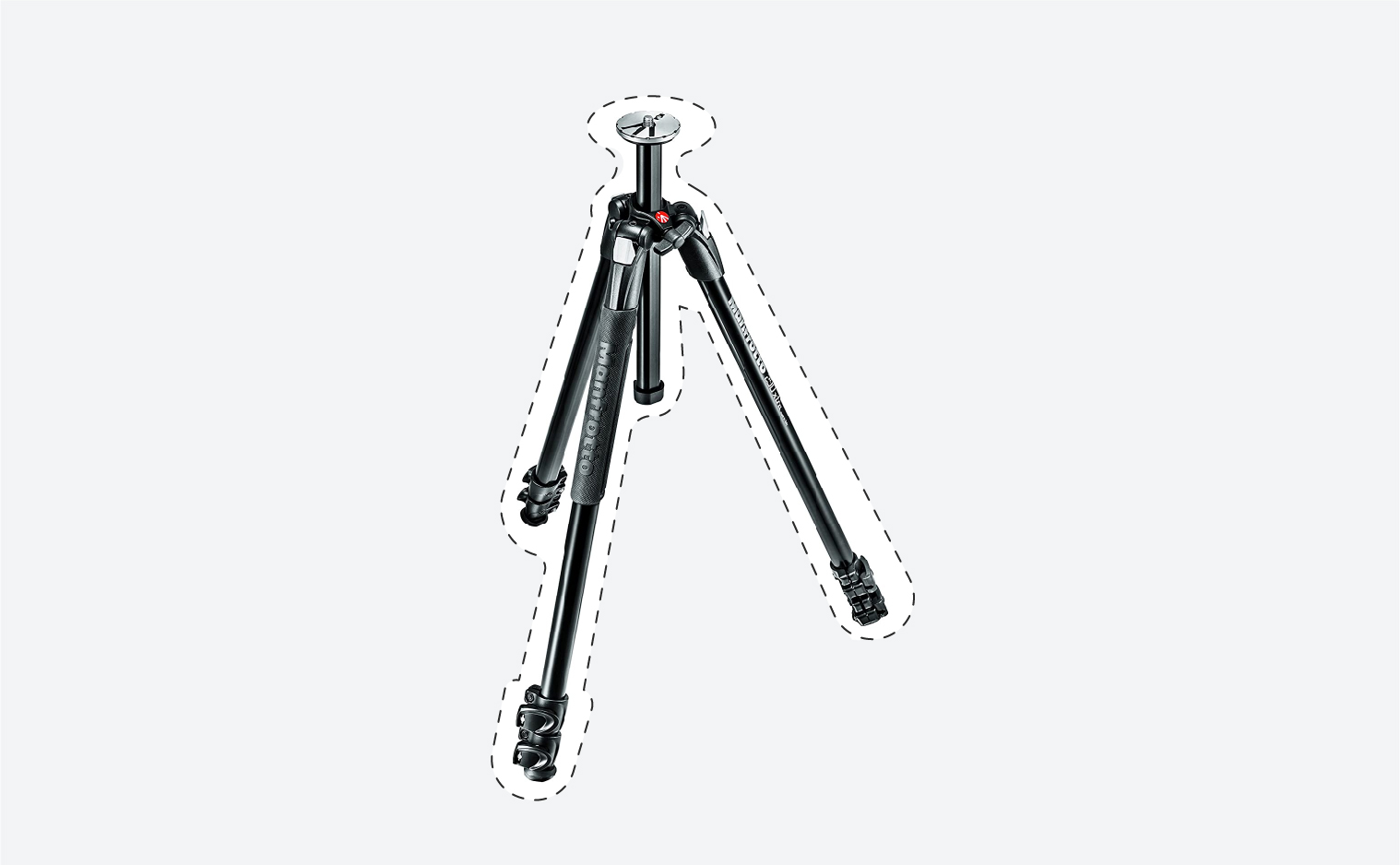 Manfrotto is the brand that's most respected by professional broadcasters all over the world. This is a classic tripod that fits the majority of DSLR and mirrorless cameras. It's not overly heavy, yet it's firm and stable enough to fit most vlogging needs.
Price: from $157.75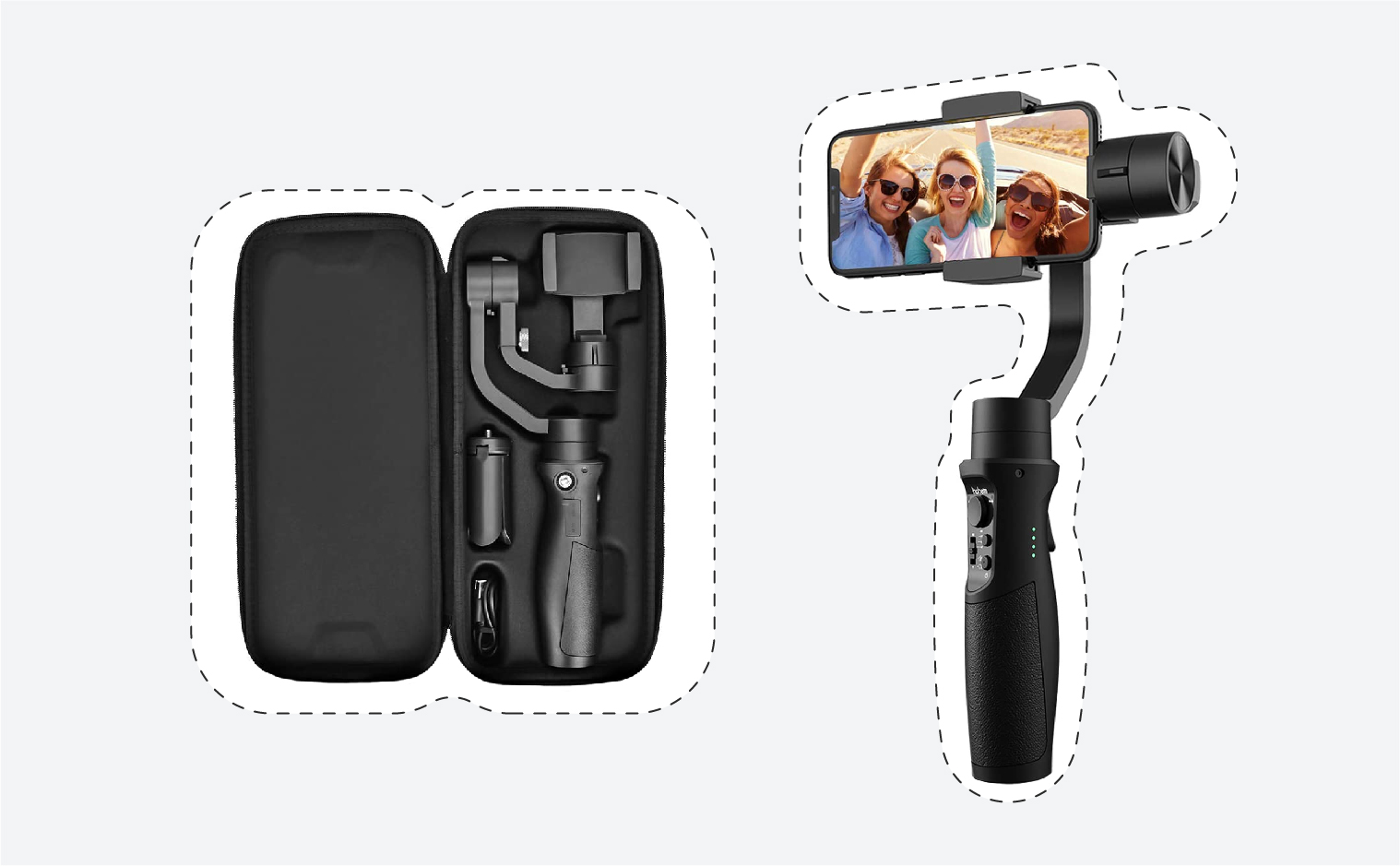 This is a handheld stabilizer that's compatible with most smartphones. It's simple to set up and operate, easy to carry around, and helps to produce smooth stabilized shots as a result.  Hohem's 3-Axis gimbals have received a number of positive reviews on Amazon, so we would suggest giving them a try.
Price: from $89.00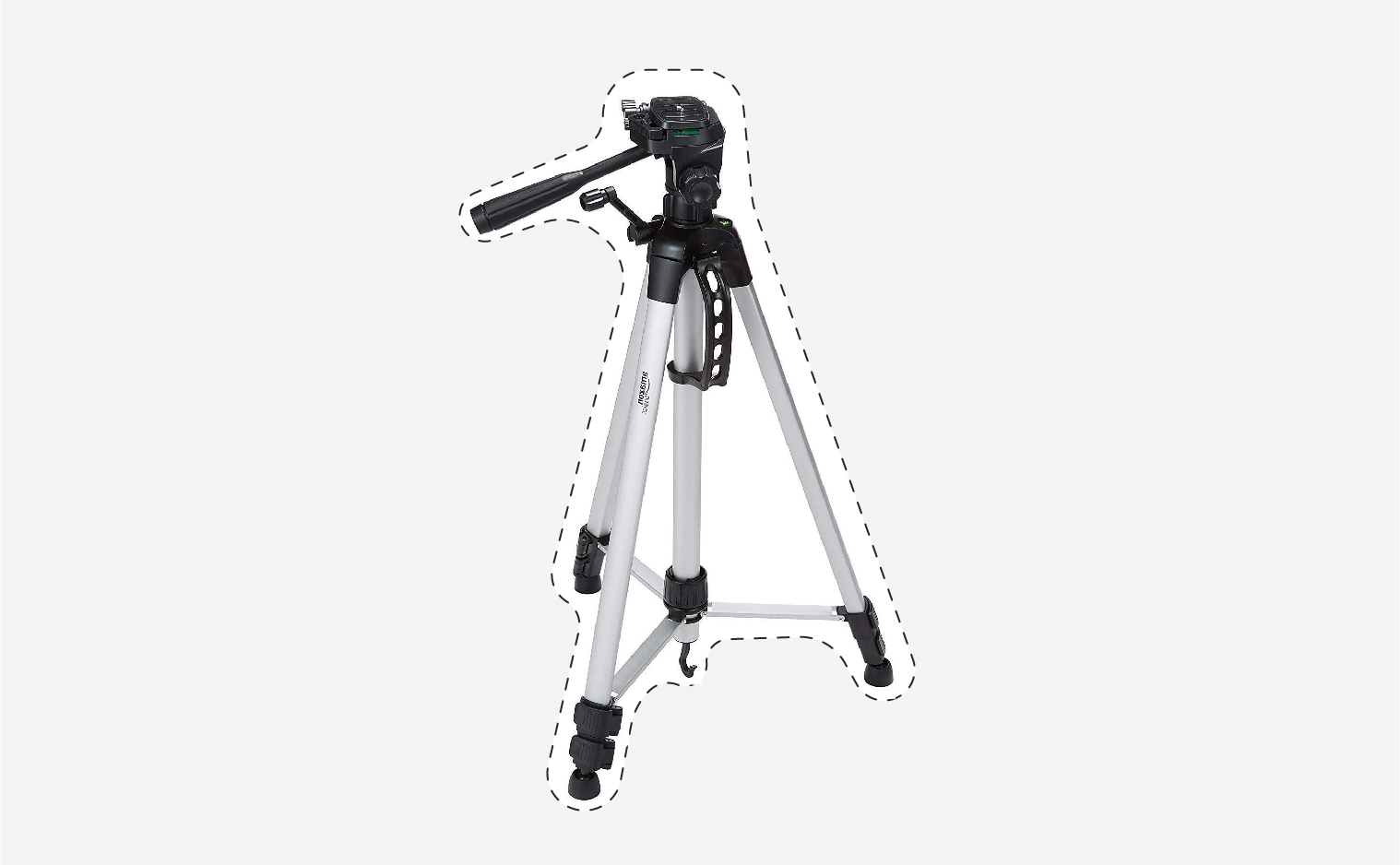 Sometimes you just need your camera to hold still for a bit – and that's when this simple and fairly light tool comes in handy. We wouldn't suggest using it for serious documentary projects or continuous filming in harsh weather conditions, but it'll cope with simpler tasks just fine. Considering the price, this investment will totally pay off. Remember, however, that you'll need to purchase a separate smartphone adapter for more universal use.
Price: from $25.99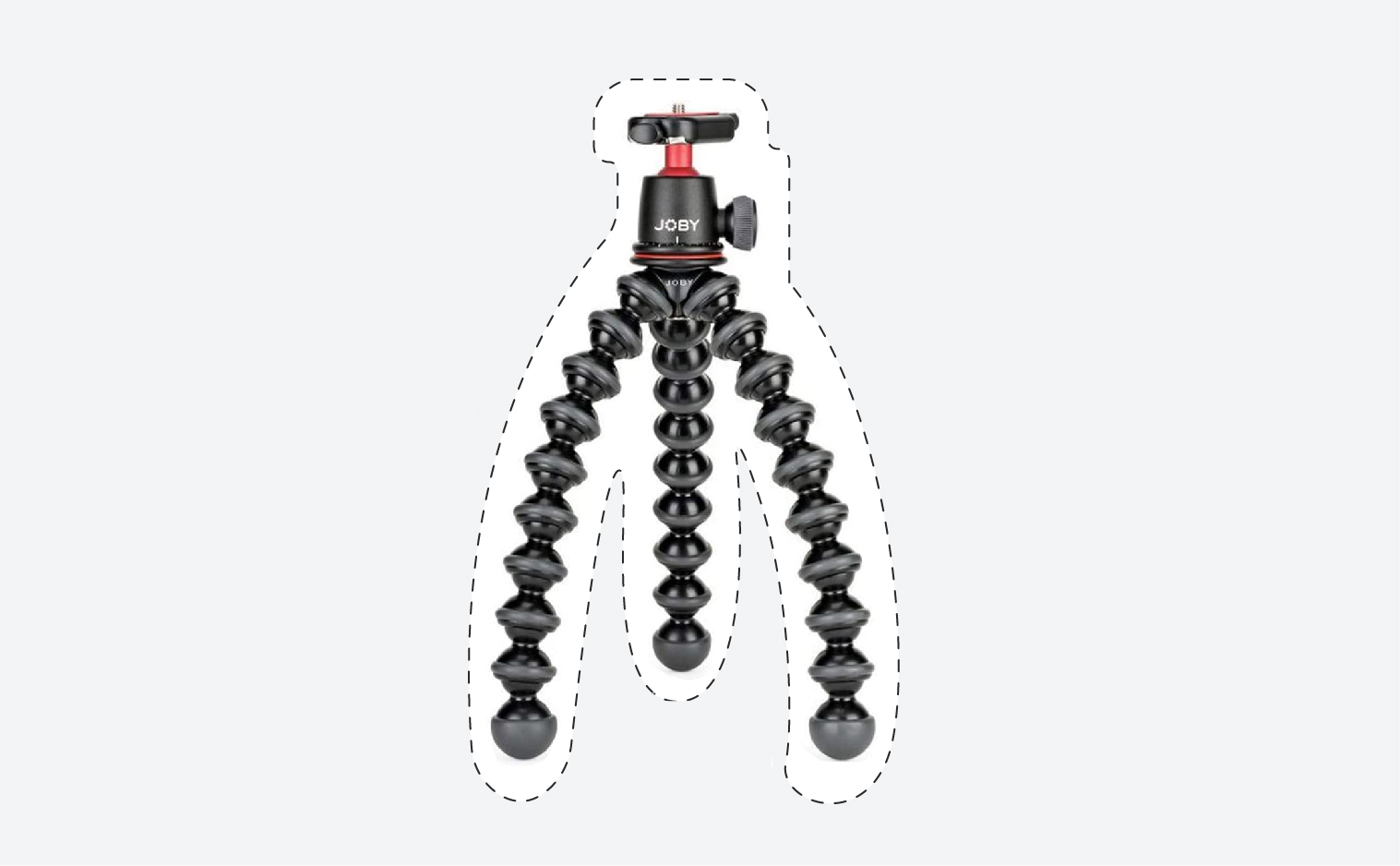 We've already included this item on our list of most compact filming devices for backpack travelers. This little device is best for recording selfie vlogs at your desk, capturing timelapses and other smaller-scale tasks. Thanks to its flexibility, it can be easily clipped to uneven objects and surfaces – tree branches, terrace railings, or even vehicles (just make sure they don't move too fast!).
Price: from $50.11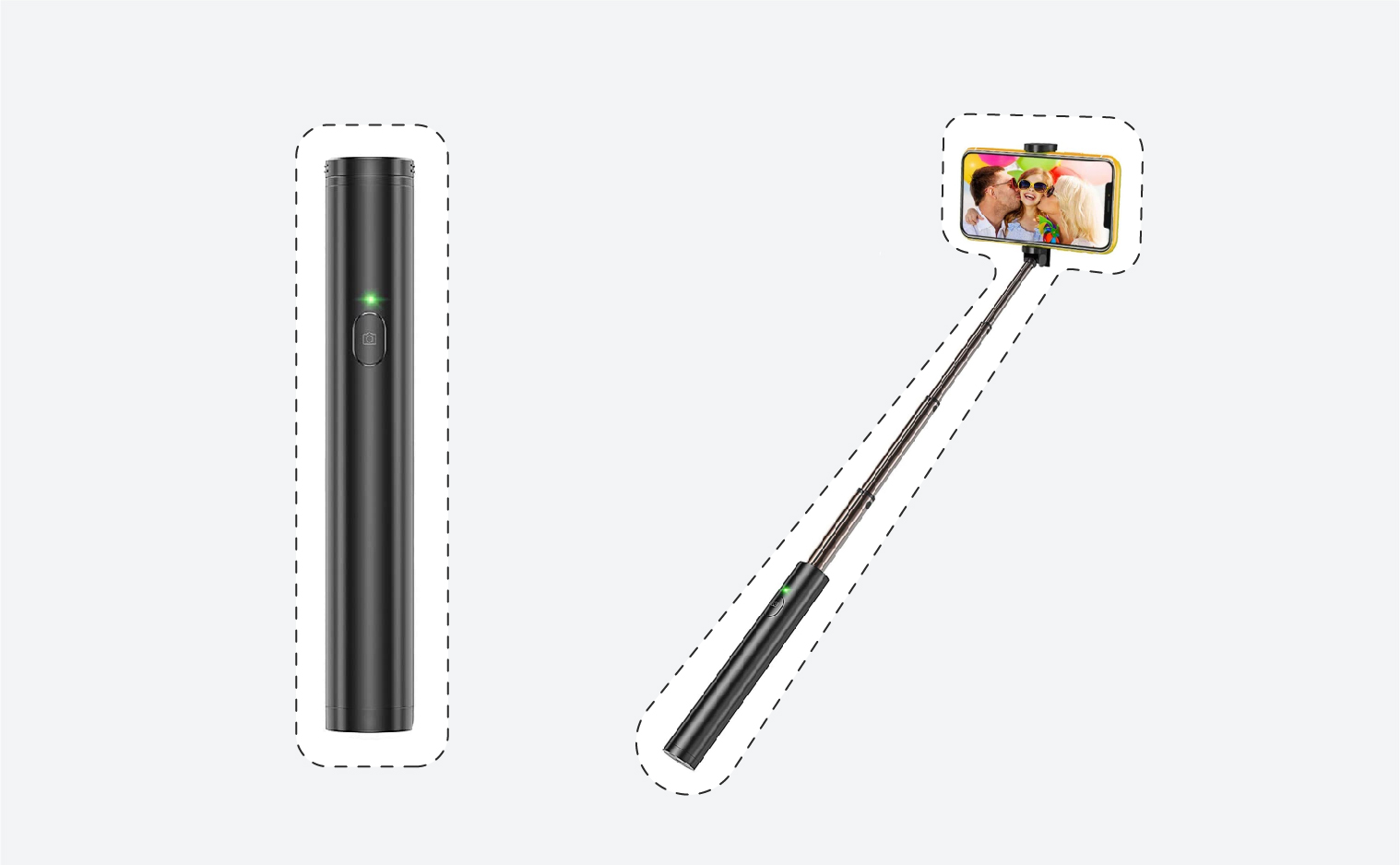 This cheap and compact device is perfect for travelers and lifestyle vloggers who prefer to use their smartphones for recording. It's exceptionally convenient to use, and it'll easily fit into almost any bag. The stick supports Bluetooth connections and is compatible with most phones.
Price: from $13.29
Lighting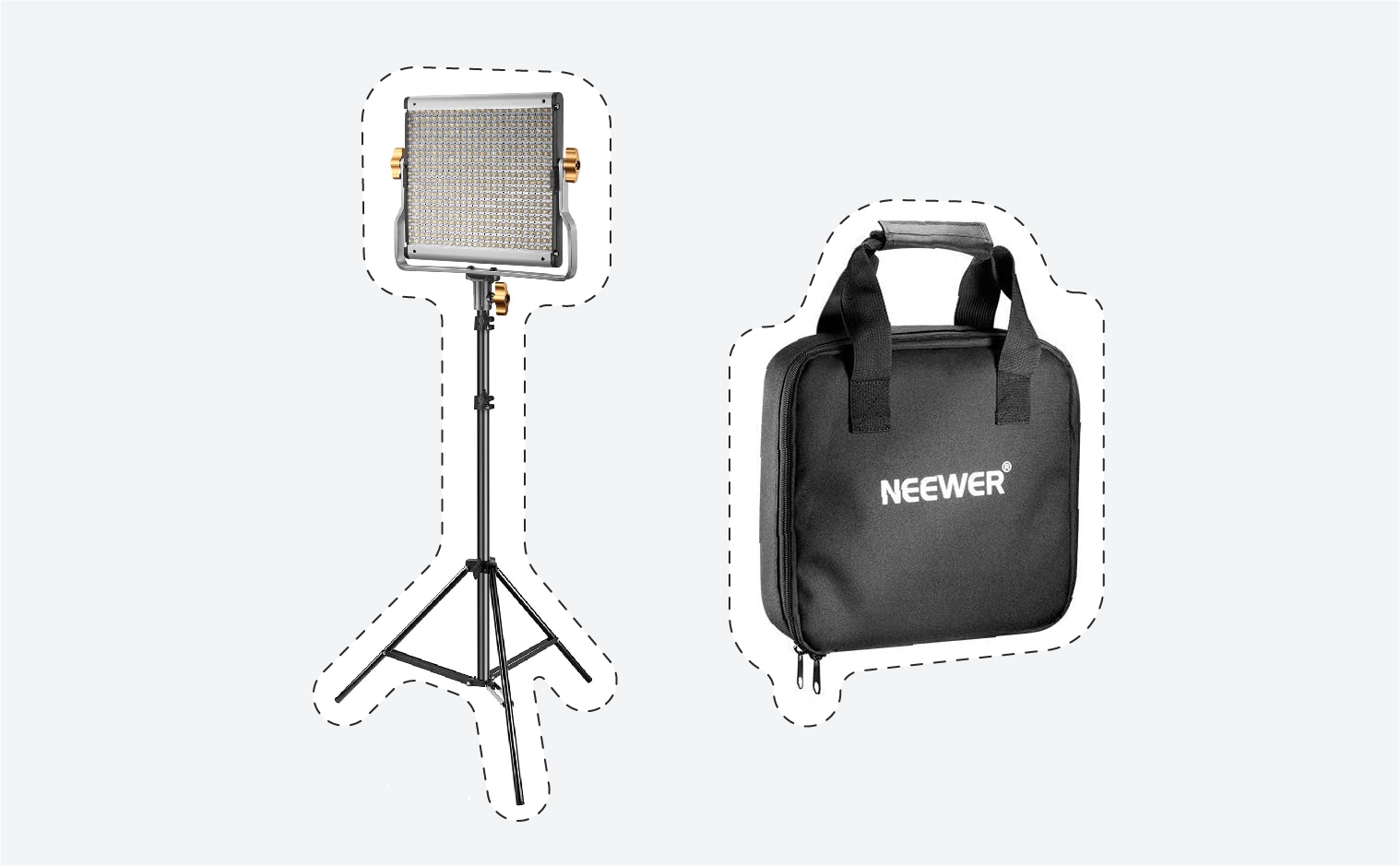 Figuring out how to set up these light stands might take you a while. Once you've figured it out, however, we think you'll appreciate the result, as your videos will look much more professional. The kit includes two LED light panels with white and yellow bulbs, accompanied by stands and cases for carrying them around.
Price: from $149.99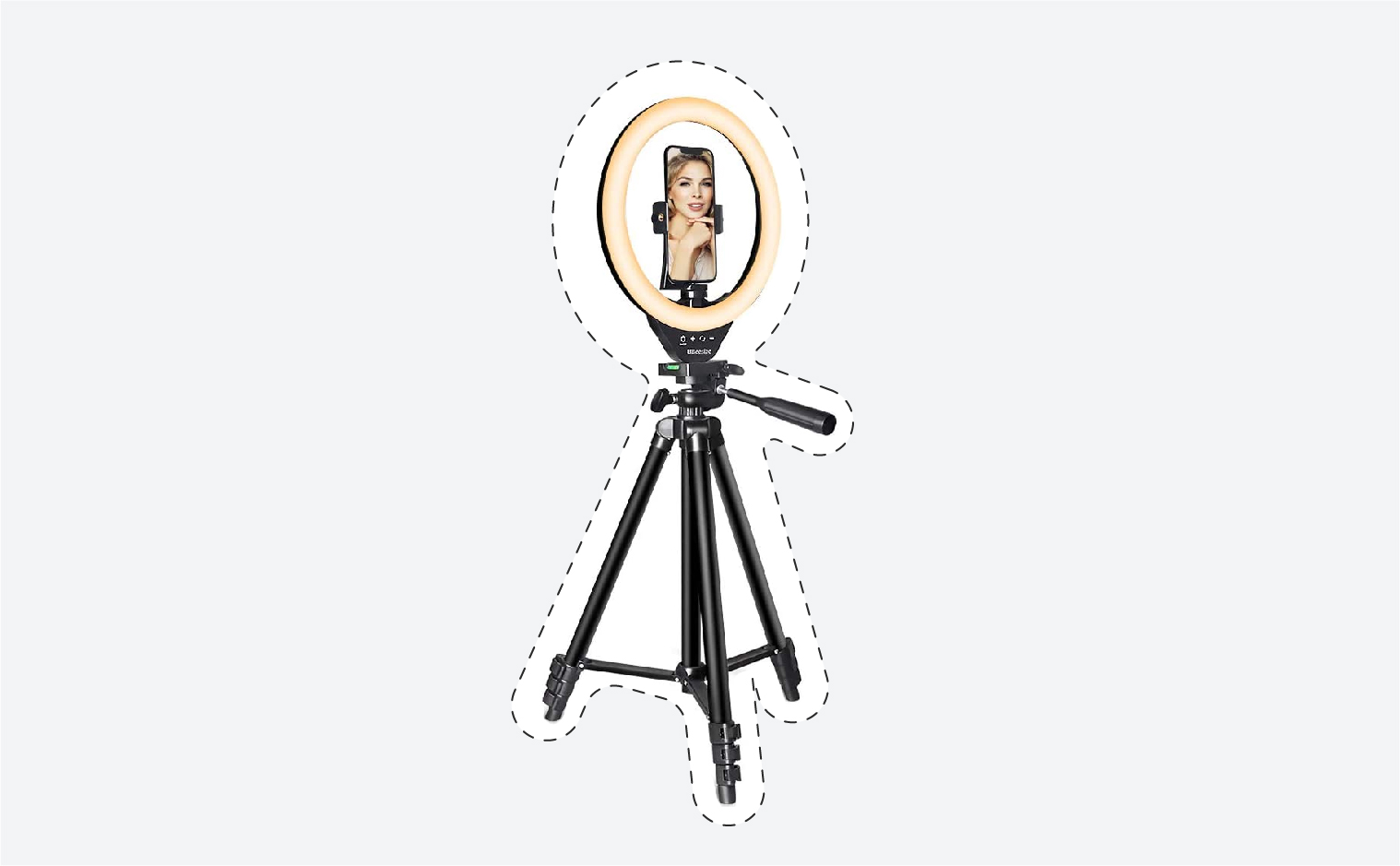 As we've already written in our article about light rings, this is one of the best tools for lighting your film set in different locations and settings. This kit includes three shades of light ring and a wireless remote controller. Note that it can also be used as a tripod for smartphones and cameras weighing up to 1 kg.
Price: from $39.99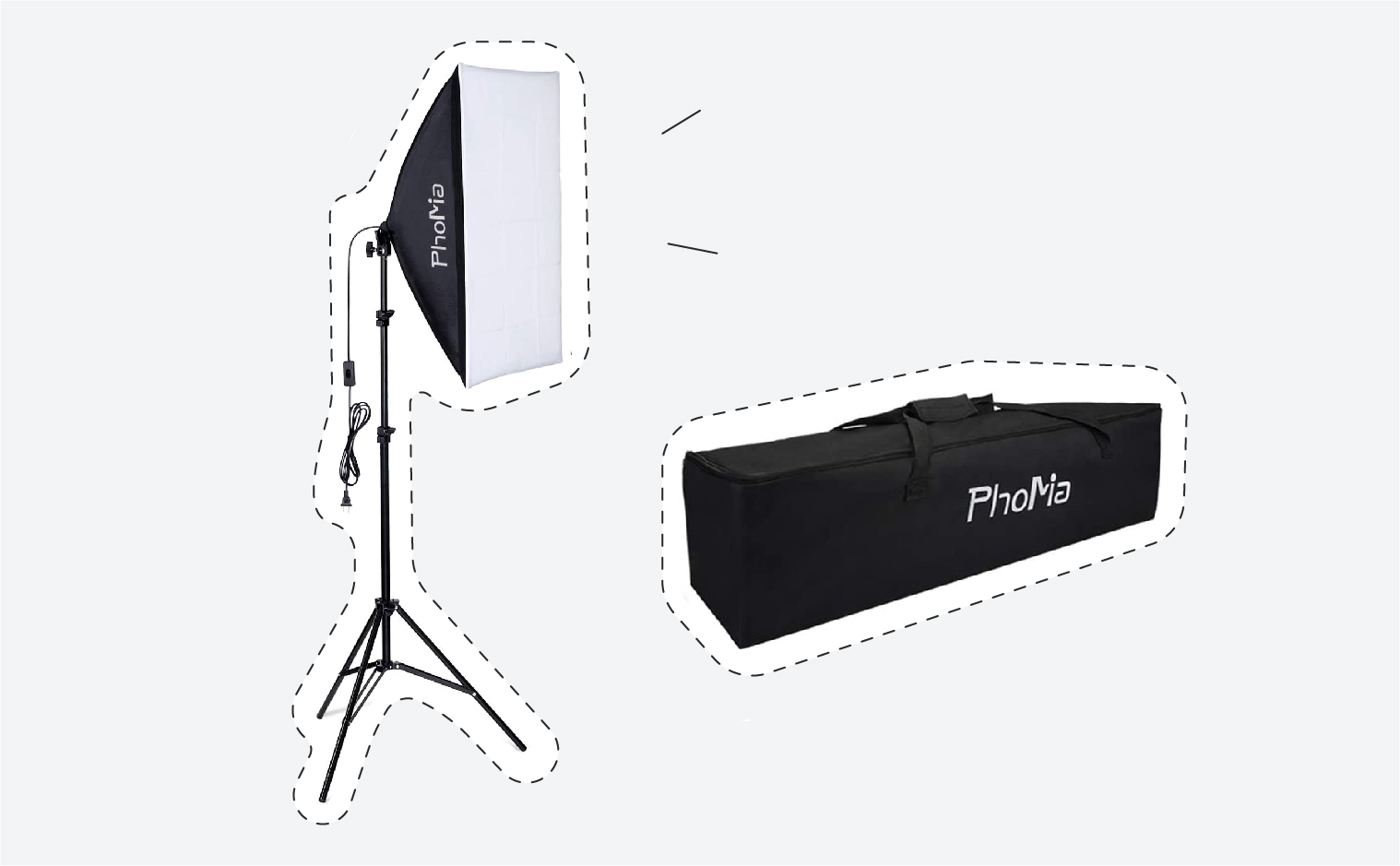 Phomia offers this set of fairly professionally-looking softboxes at a great price. Although you might have seen them at photoshoots more than film sets, this kind of equipment works just as well for creating soft natural light for your vlogging setup.
Price: from $50.99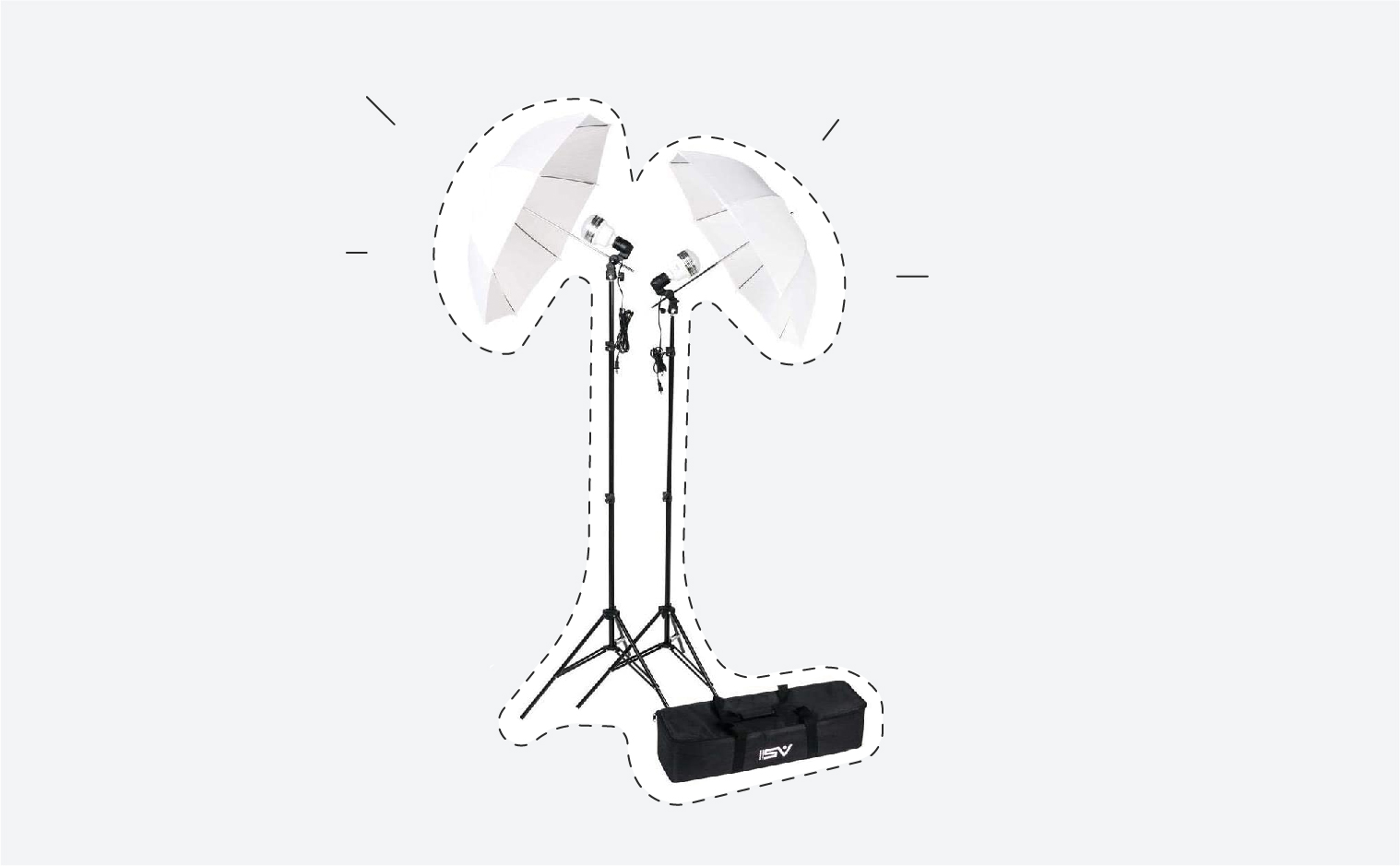 Umbrella lights are also great for videographers who need a portable source of soft light. The umbrellas help produce more controlled lighting compared with softboxes. Perfect for indoor shoots and backdrops. Smith-Victor offers an affordable set that features two umbrella sets and a case for transporting them.
Price: from $134.99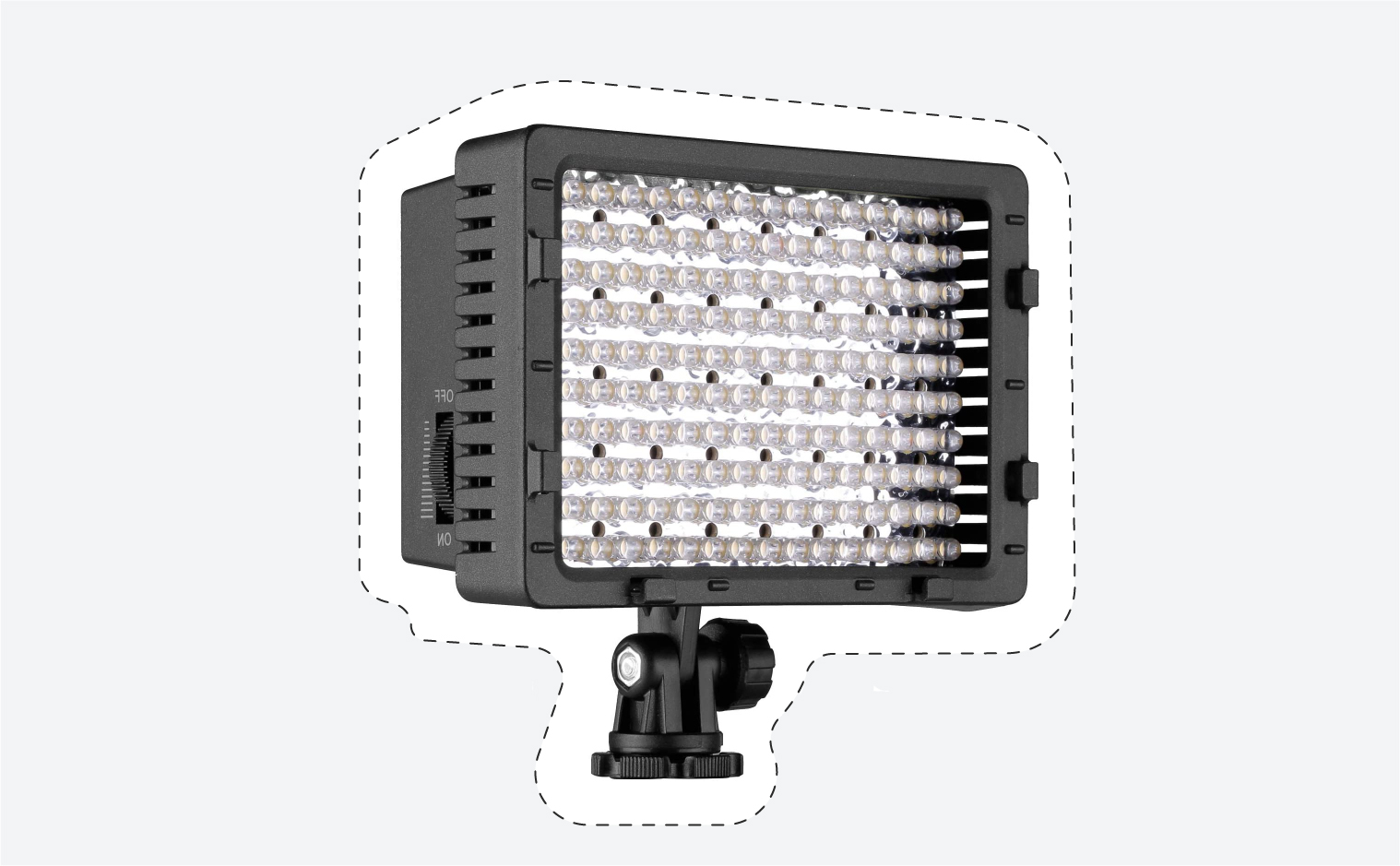 An affordable on-camera light that comes with neutral, white and orange shade filters. This one works with a variety of cameras, and can also be set on a tripod as a separate light source. Compatible with standard AA batteries.
Price: from $22.99
Video Editing Software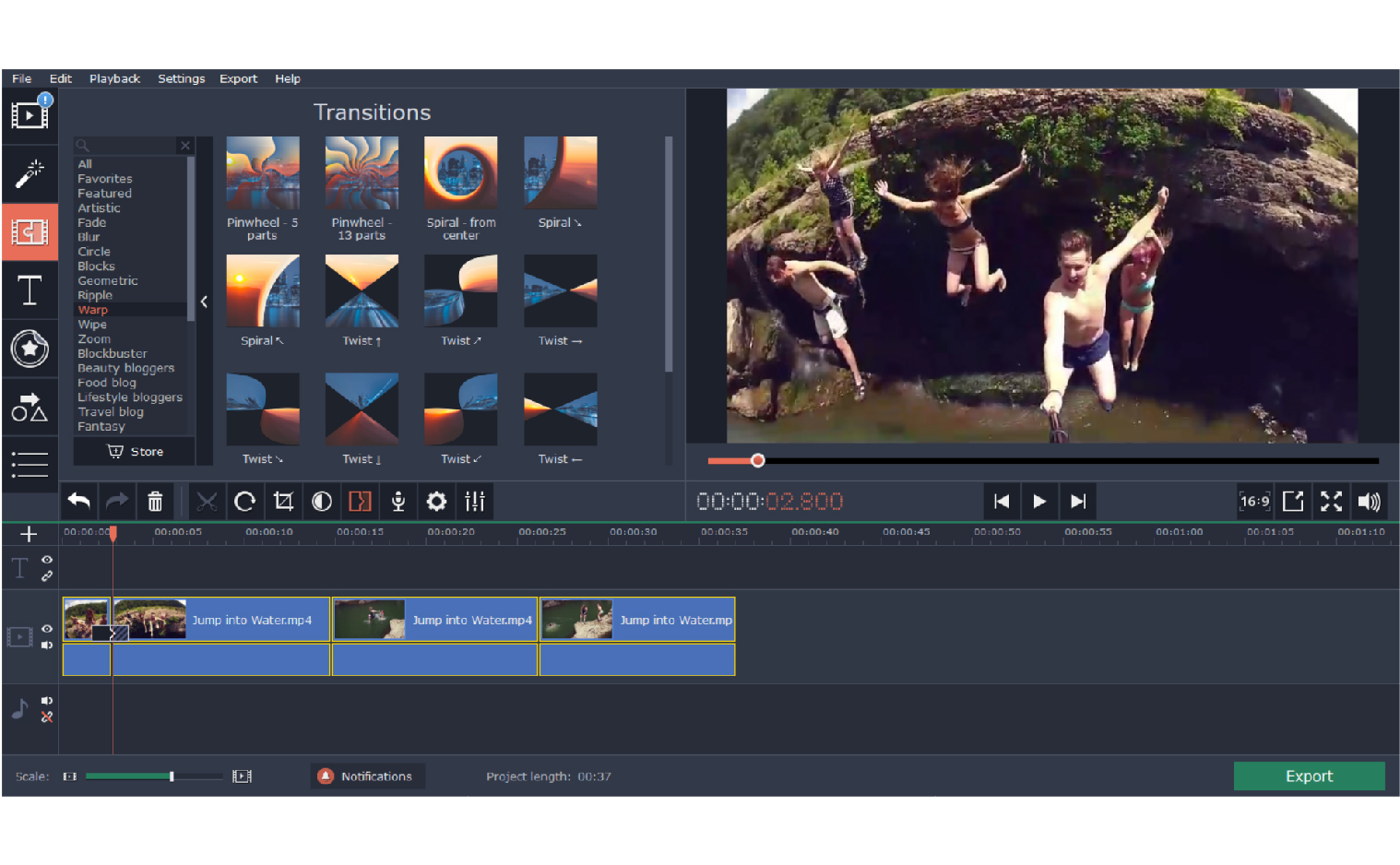 Our favorite user-friendly video editing software has been approved by thousands of users from all over the world. With so many tutorials offered on our blog and on the Movavi Vlog, it's easy to master and really fun to experiment with.
Enjoy our special discount for all blog readers!
Promocode: SUPERBLOG
10% off Movavi Video Editor Plus with the SUPERBLOG promo code for Windows
10% off Movavi Video Editor Plus with the SUPERBLOG promo code for Mac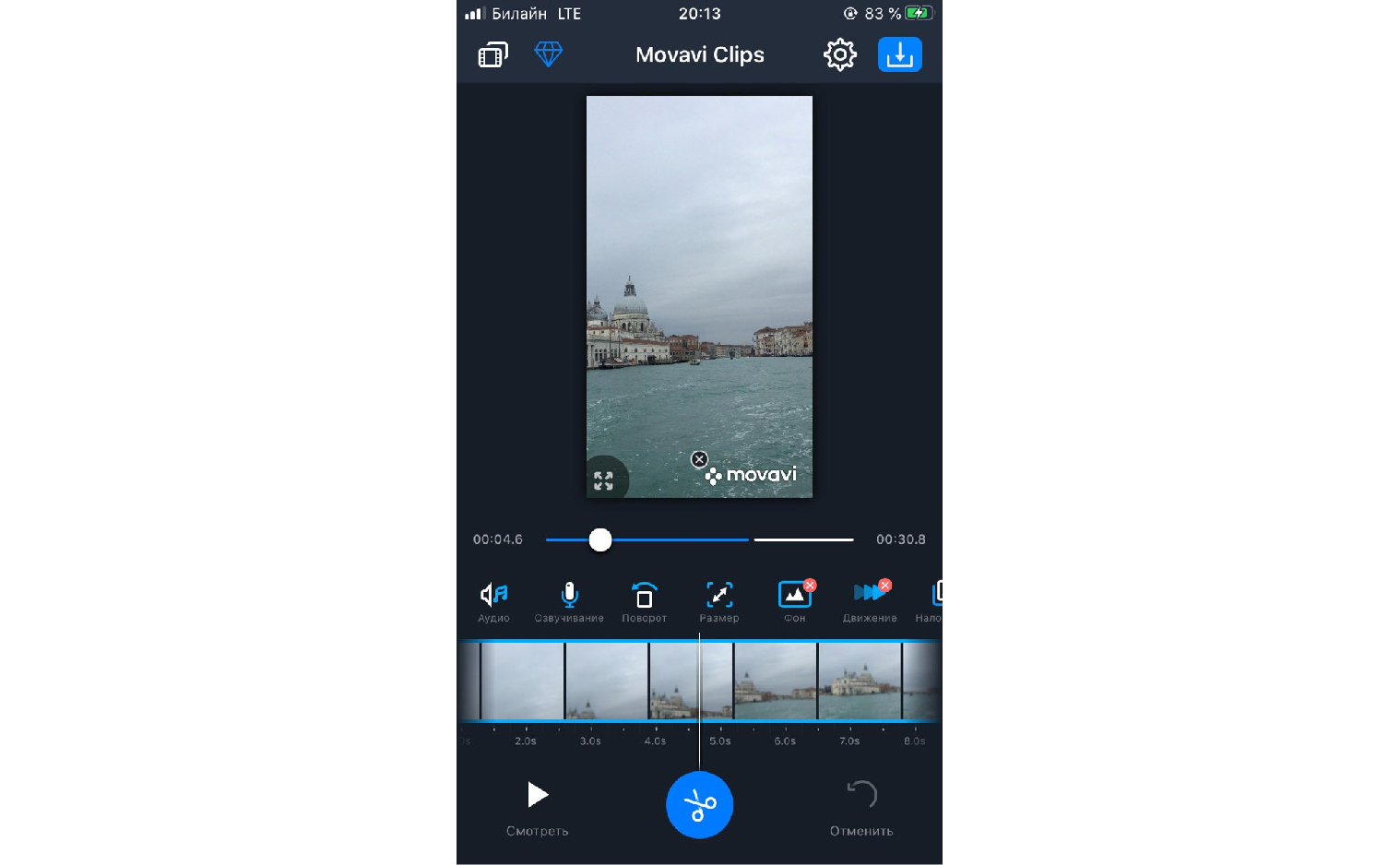 Sometimes it's hard to find the time to edit on your computer. Movavi Clips is a quick and easy smartphone app that lets you work on your vlog content on-the-go.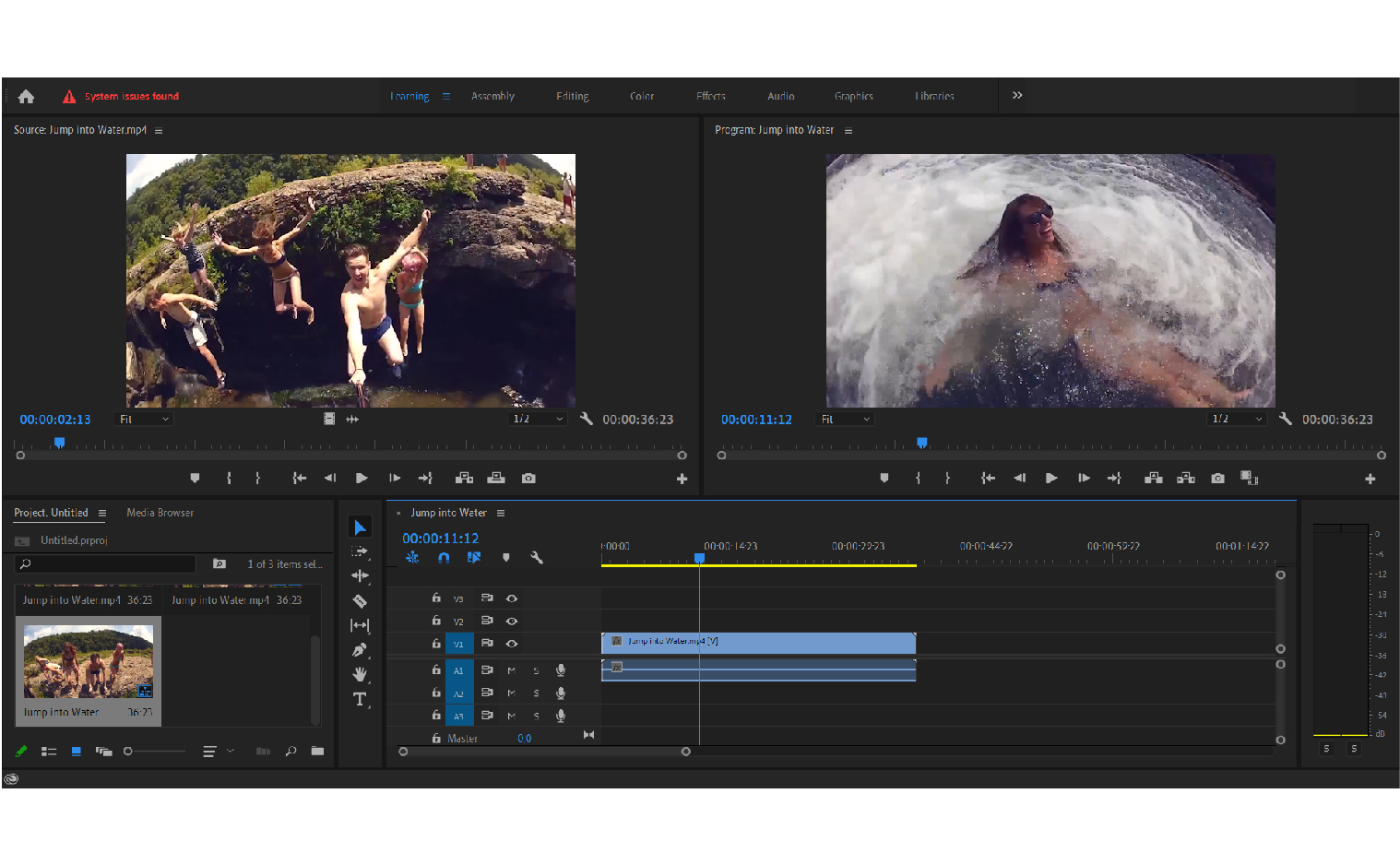 If you've been interested in video-making for a while, there's little chance you haven't heard of Adobe. Adobe produces complex software solutions for creative professionals – and they are indeed very powerful. However, bear in mind that they'll take much more time to master, and the subscription fee is quite high.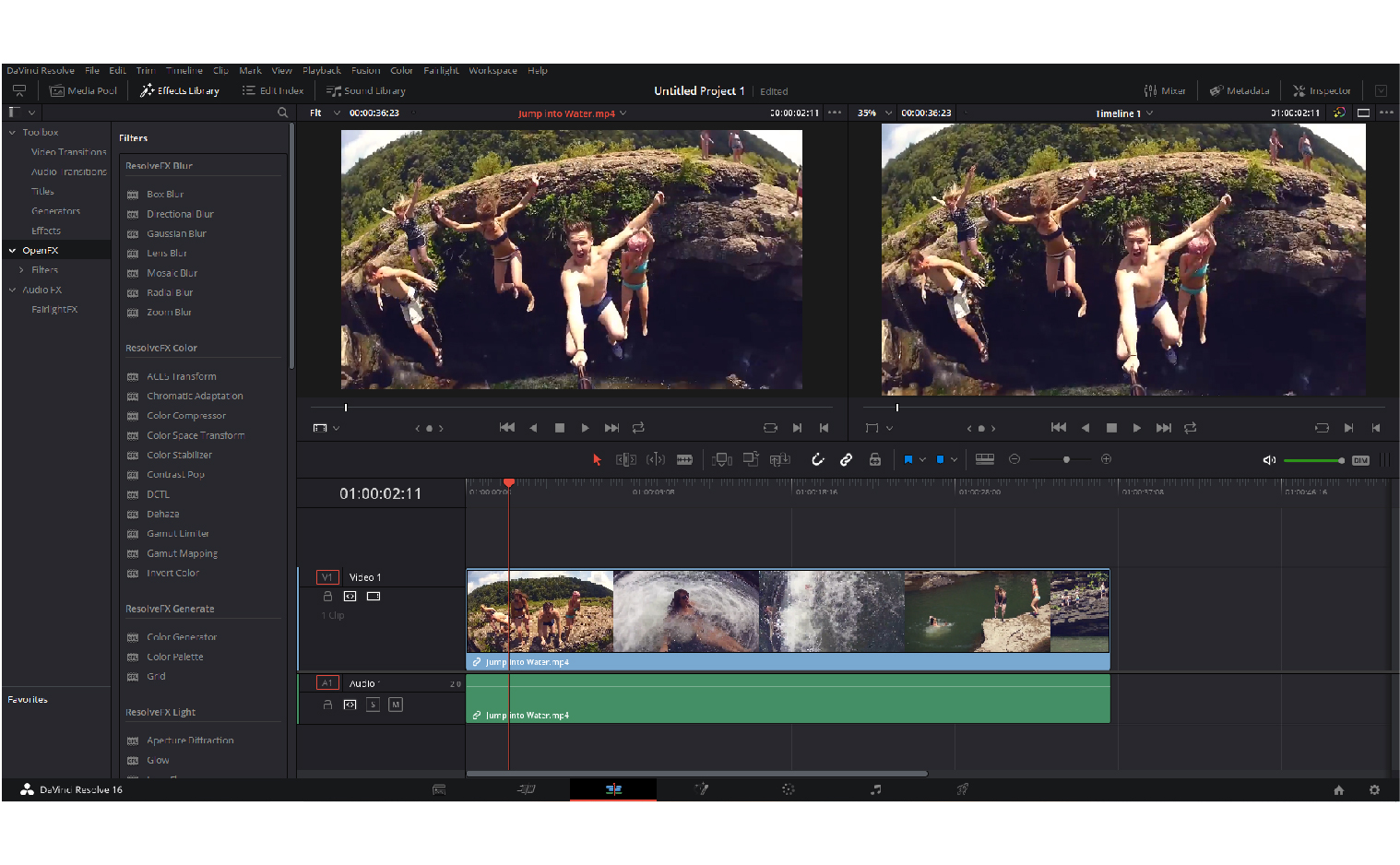 Another professional tool for complex color correction, audio post-production and editing.  Learning to use this program will take up quite a lot of your time. However, the best thing about DaVinci Resolve is that it offers free versions alongside the commercial options.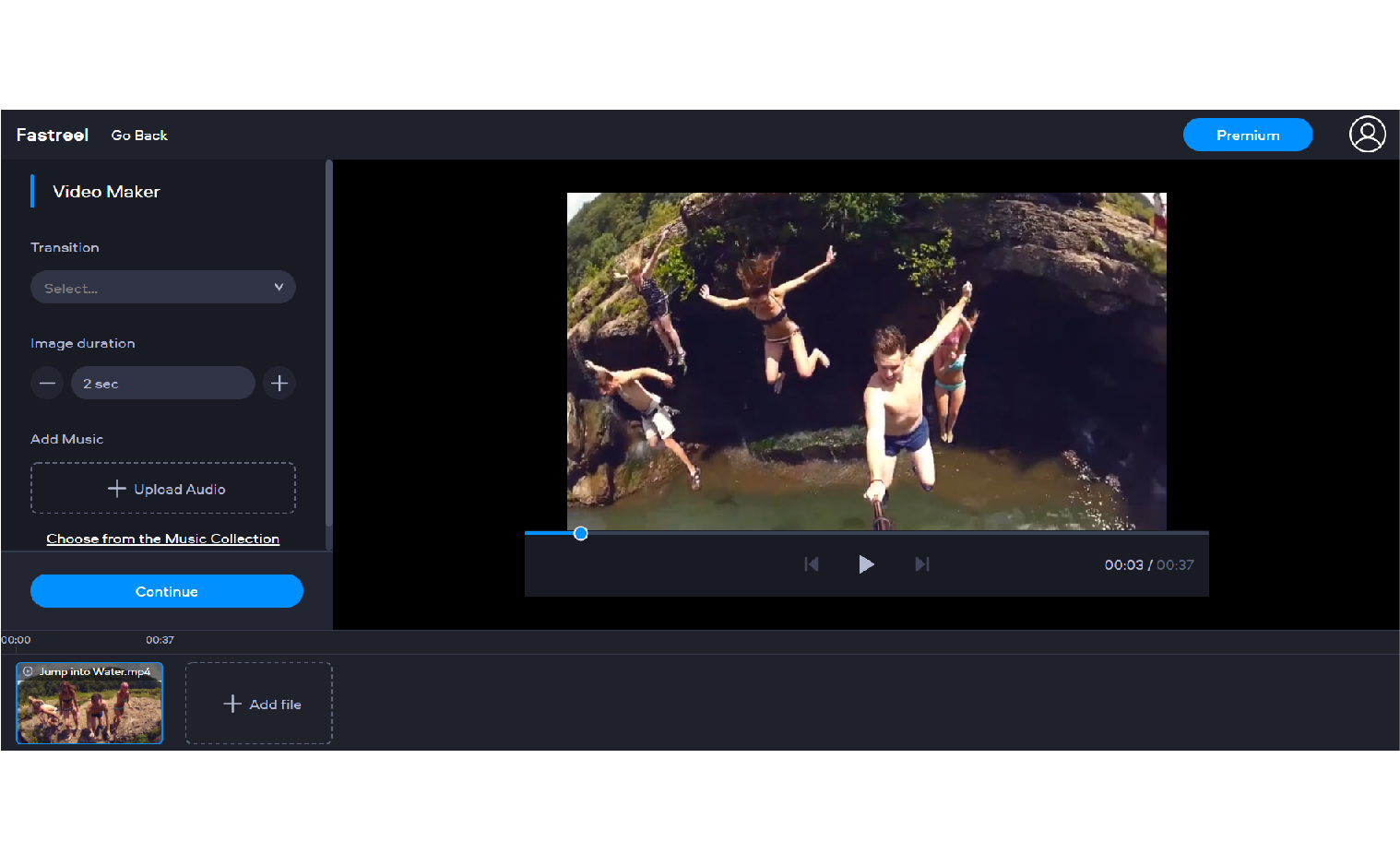 If you haven't set your heart any of the programs listed above, you might consider trying an online option first. It can also help beginners familiarize themselves with the video editing process. Fastreel by Movavi is a free online program that's just as simple to use as our desktop software.
Want to get more tips for choosing your perfect YouTube equipment kit on a budget? Check out this video from the Movavi Vlog Team!