If you're new to working from home, you might have already read some advice on organizing your workspace. However, it's not always obvious which work from home equipment you need for your newly set office. While sometimes you can get by with only a laptop and a hot spot from your mobile, there is no reason to limit yourself to that. After all, ensuring comfort at your workspace contributes to your productivity, and this is not something you'd want to reduce!
Most essential equipment needed to work from home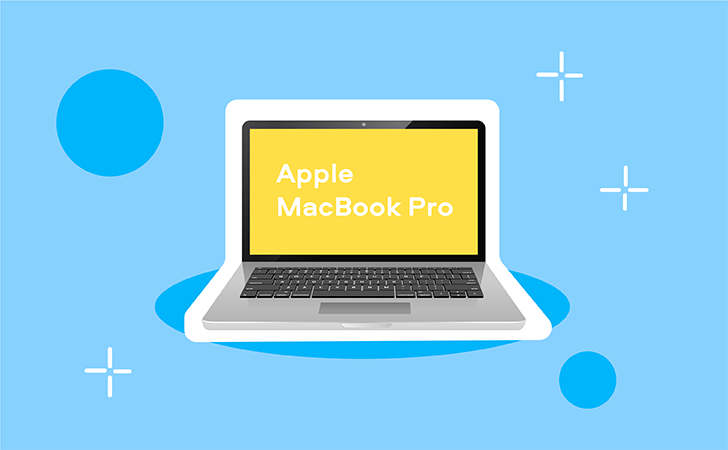 Yes, you probably already have one. However, do reconsider if it's capable of your daily work assignments if you're new to telecommuting. A small 11' diagonal laptop could have been perfect for checking your mail during vacations, but might fail on more complicated tasks involving heavy software. If you work with videos, graphics and other items, the system requirements for the corresponding programs are usually quite advanced. In this case, it might be best to assemble a regular desktop tailored to your needs.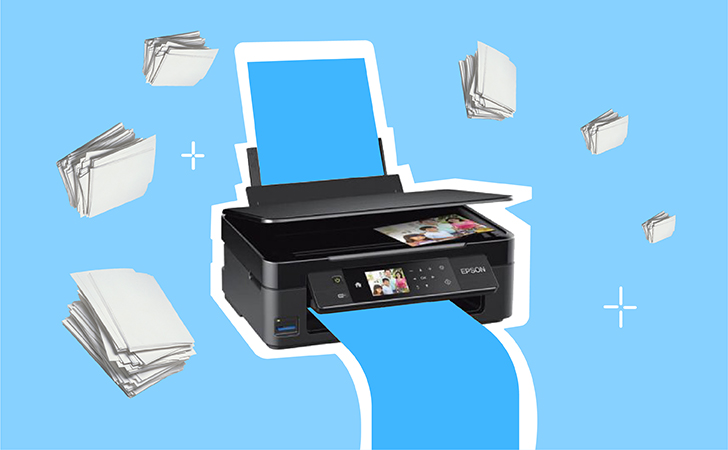 Having your own printer at home is much handier than having to rush out every time you need to sign another contract. It's also useful when you urgently need to get your documents photocopied. Or print out memes to hang them around your work desk. More expensive versions also allow you to print out photographs, which works particularly well if your model connects straight to your phone. A universal tool for both work and leisure purposes.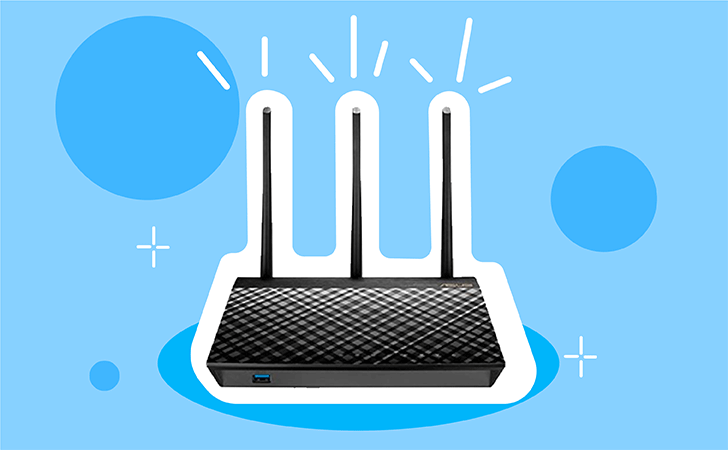 Whatever your job is, you probably can't get away without using the Internet. Make sure your Wi-Fi is fast enough to process big amounts of data – particularly if you need to send over large files (e.g. archives, photographs, videos, etc). Pick a reliable router that won't ruin your workday by crashing at the least expected moment.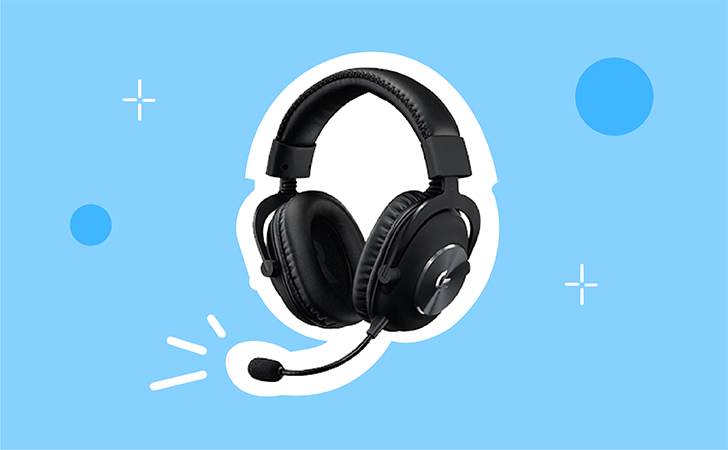 This should be on the top of your purchase list if you're sharing your apartment with someone else. To keep your productivity on point when the rest of your family or flatmates are going mad, isolate yourself with a set of noise-canceling headphones, preferably with a microphone. These tools will ensure that you never miss a word at an important meeting, and always have your say.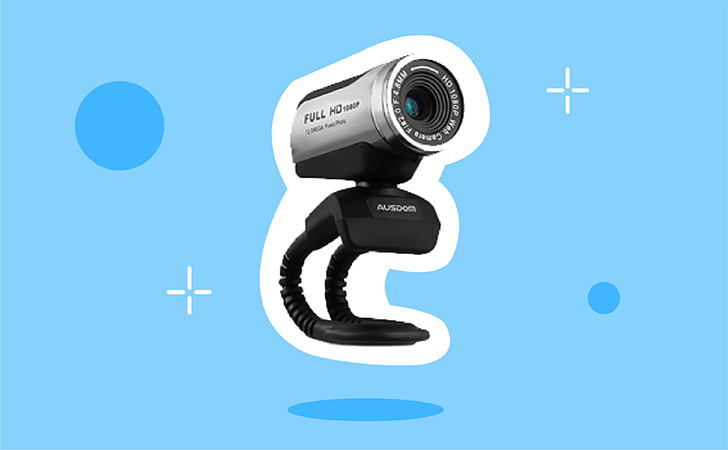 Most likely your computer already has one, which might be ok for your daily work meeting in Zoom (or Skype, or Google Hangouts – whatever). However, if you're involved in more serious video-related activities such as teaching online, presenting projects, commenting on current affairs for BBC news, it's definitely worth purchasing a better camera. A bonus point is that you can also use it for fulfilling your personal creative ideas – how about starting a vlog in your spare time?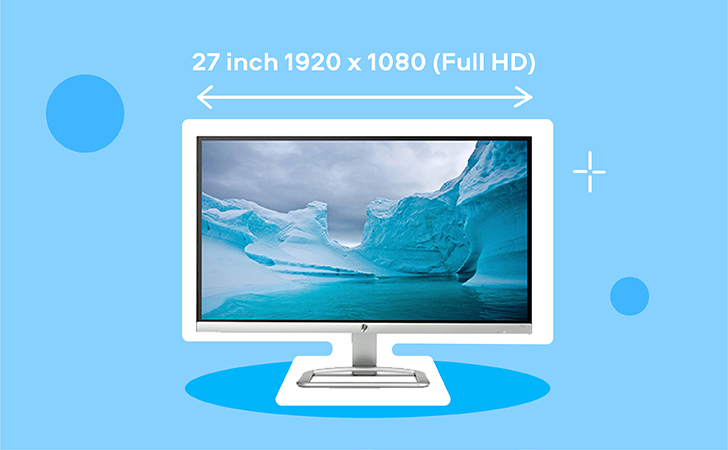 Maximize the abilities of your computer by upgrading it with an extra screen. Working in multiple windows will instantly become comfortable. Moreover, you'll find it much easier to keep monitoring your colleagues during a group call (so you'll always notice if someone's not listening attentively enough!).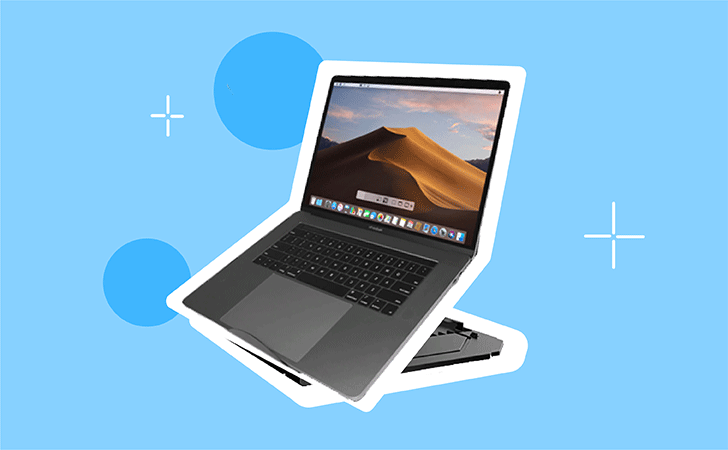 Whether you're working at a proper desk or can't pull yourself out of your bed, a ventilated laptop stand is required to keep your computer safe and sound. These gadgets save your main working tool from overheating by providing its downside with a bit of breeze. They also allow you to adjust the angle of your keyboard so it feels more comfortable.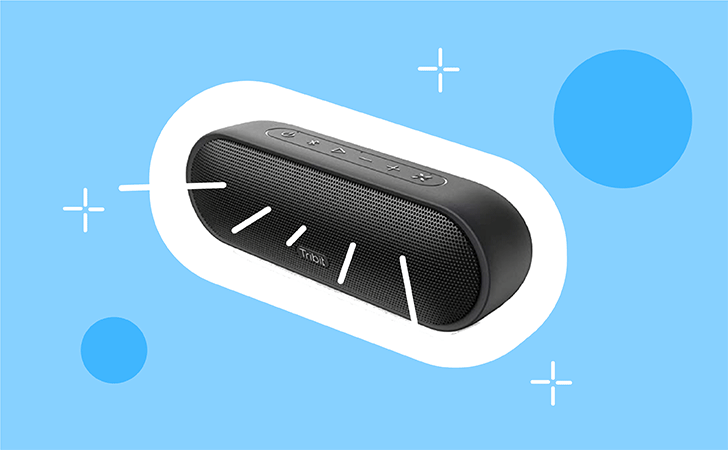 Not that we'd include this in the list of the most important work from home accessories, but it'll definitely make your life easier. Most often this tool will provide you with better sound than your built-in laptop speaker, and its volume range is usually wider. If you decide to pop into the kitchen during some boring work seminar, you can always carry a speaker with you so nothing is missed.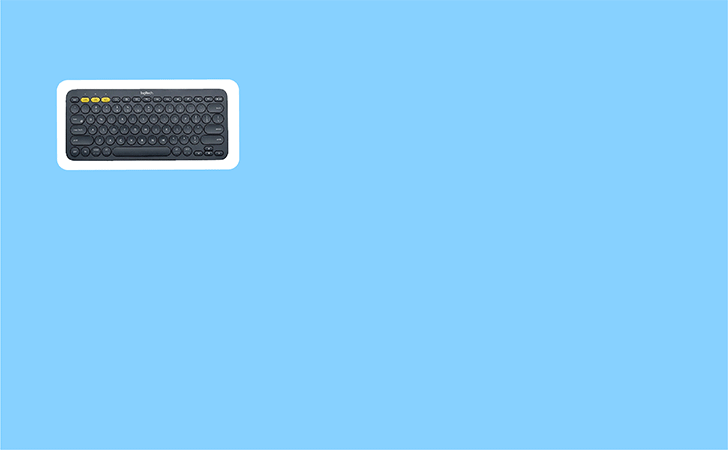 Why would you need a keyboard if you're using a laptop, you might wonder. Actually, it works much better in terms of ergonomics when there's a separate keyboard. No more crunching – now you can place the keyboard the way you like it and take a more relaxed pose.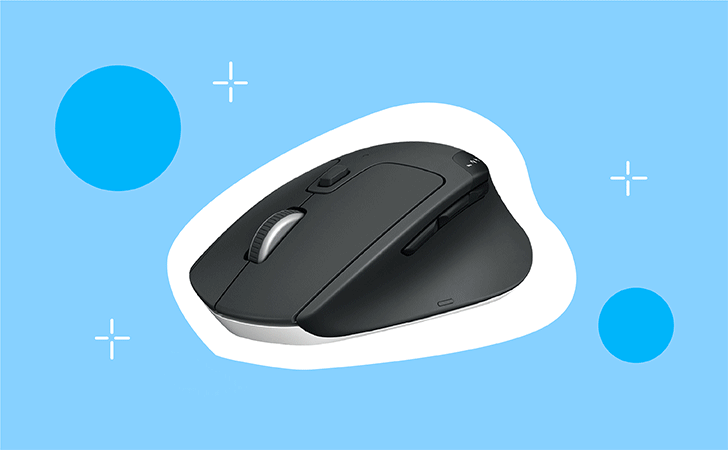 Some people prefer to use pads, some find it easier to operate a mouse. We'd suggest having one in any case. It's particularly needed if you're working with any graphic programs. Opt for a Bluetooth version for more versatility. Oh, and the ergonomic reason applies here as well.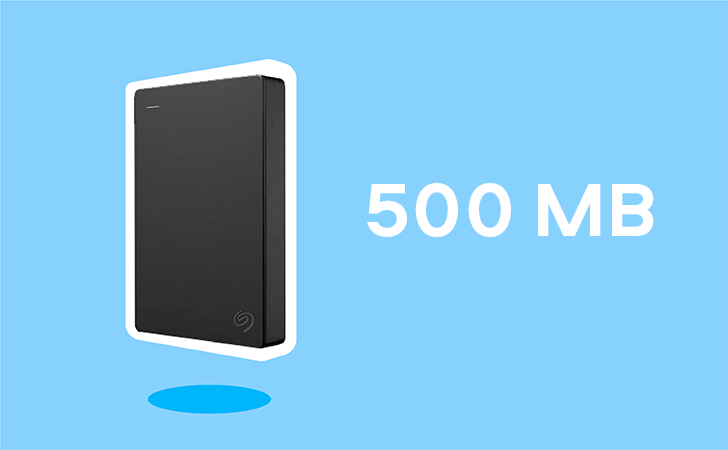 Now that you have to keep all documents and files at your place, don't risk losing it all by spilling a cup of coffee over your laptop. Always make backups and keep them separately from your main hard drive. Don't solely rely on cloud storage – they can be vulnerable, too, and you don't want to have your monthly report erased by a careless colleague who's got access to your file. Transfer a copy of your storage on a portable hard drive to keep your stuff safe.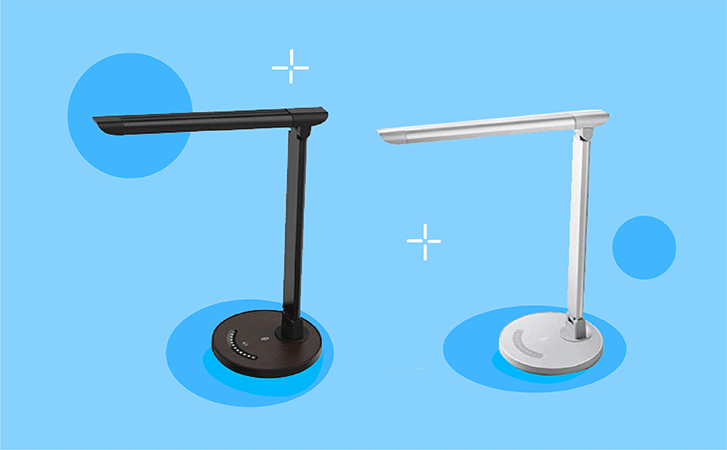 Whichever devices you normally use for your work, don't underestimate your need in a simple desk lamp. Taking down notes, reading books and magazines, filling in your organizer – all these things require a source of light. Besides, sometimes your webcam doesn't handle your room light too well, so you might look a little dark. That's when a desk lamp can solve the problem.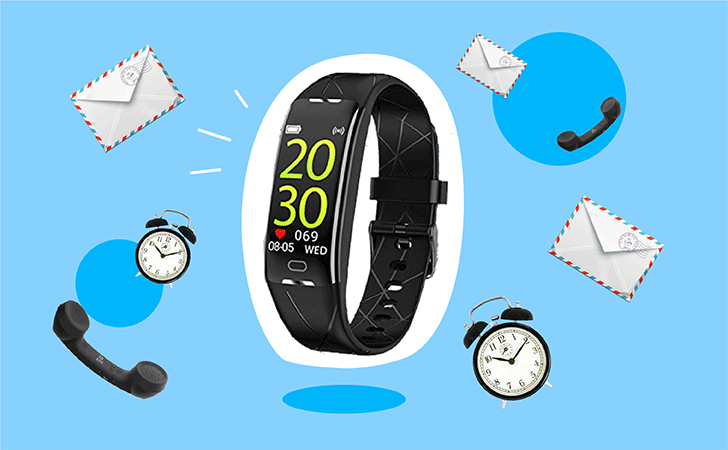 Even office-based workers often suffer from a lack of physical exercise. Needless to say that working from home puts you at even greater risk. Sitting at your desk for most of the day does quite a lot of harm to your body: your joints become stiff, your muscles start shrinking down, and it's quite likely that your back will start hurting at some point. To avoid all these unpleasant consequences of remote work, set yourself a certain activity goal every day and track it with a designated device. Even the simplest fitness bracelet will do the job just fine as long as they indicate your daily number of steps, calories you burn and your heart rate.
Most of the modern fitness bracelets are also great tools for the actual work. As they connect with your smartphone, you can use them for checking messages, answering calls and using other model-specific tools. Choose your variation according to your own needs and budget.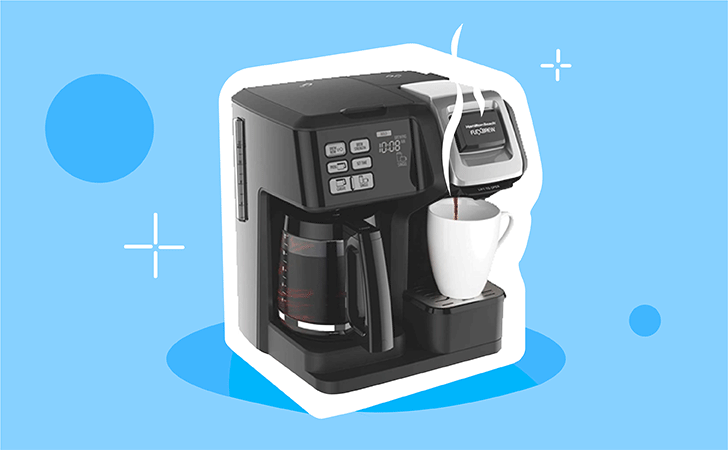 You may skip this item if you're more of a tea lover. For all the rest of our fellow remote workers, a decent coffee machine is a must-have for creating an authentic home office atmosphere. Obviously, there is no need to invest in a ridiculously expensive professional gadget (better save these funds for a better laptop!). Buy something that's quick and easy to operate: take advantage of those models that handle the whole process from grinding the beans to foaming the milk in your cappuccino. Take a look at capsule machines, too: although capsules are generally more expensive than beans, they help you get your coffee even quicker.
If you're more into specialty coffee, working from home provides you a chance to brew yourself a proper cup every time you fancy (just don't end up procrastinating while experimenting during your work hours!). In that case, fetch yourself accurate scales and a professional grinder for brewing your coffee like a true barista.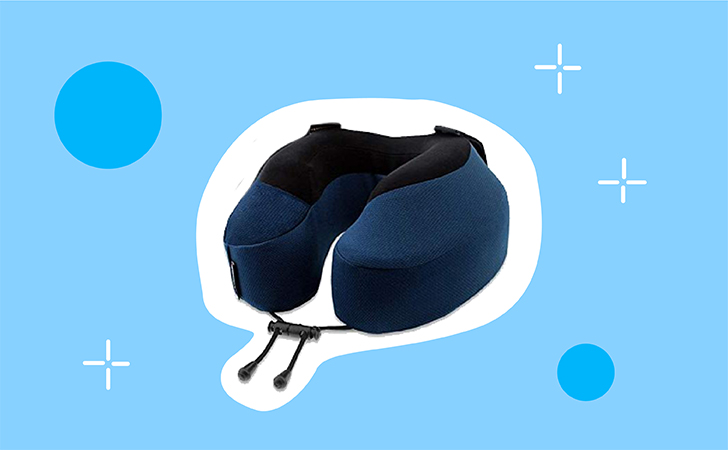 Even after following all the guidelines mentioned in our working from home guide, you might still encounter minor problems such as stiffness in your neck by the end of the day. While nothing beats a good massage, there is no harm in using some gadgets to knead your muscles a bit. Start with electric neck pillows and see how it goes – you might eventually consider buying a whole massage armchair!
Work from Home Software
Regardless of what you're doing, there are quite a few universal software solutions and services that are highly recommended to all remote workers. Here's our version of the most minimalistic work from home software checklist for every home office:
A project management app (Trello, Asana, Jira or anything that suits you)

A set of programs for editing texts, compiling tables, making slides for presentations and so on (Microsoft Office for Windows or iWork for Mac)

A screen capturing tool for recording your work meeting, presentations and instructions (you already know

Movavi Screen Recorder

works best)

Pre-installed VPN for viewing the content that may not be accessed in your country, e.g. some YouTube videos (ZenMate, NordVPN and others)

A program for converting PDFs into text documents and vice versa.

We'd strongly suggest trying the latest version of Movavi PDF Editor, which is now known as PDFChef – because it's much more than just an average editor! The interface of the software has become much more intuitive, and the functionality has been significantly enhanced. Thanks to the update, you can now work in multiple windows simultaneously (so you no longer have to switch between your documents!) and apply much more customization to your fonts. Moreover, there's every reason to try PDFChef right now with our special 20% blog reader discount.
Download PDFChef with 20% discount for Windows
Download PDFChef with 20% discount for Mac
You can also take advantage of these discounts:
Movavi Screen Recorder (promo code BLOG for 30% off)
Movavi Screen Recorder + Video Editor Bundle (promo code BLOG for 30% off)
Movavi Video Suite (promo code bonus10 for 10% off)