If you've ever been on a sea voyage, you will not be a stranger to the extraordinary emotions of this experience. Relaxing on a cruise ship or sailing a small yacht gives you an irresistible opportunity to immerse yourself in a different lifestyle – you are literally in another world.
We have created this White Yacht Pack for cruise lovers, experienced sailors, and anyone just dreaming of their first voyage.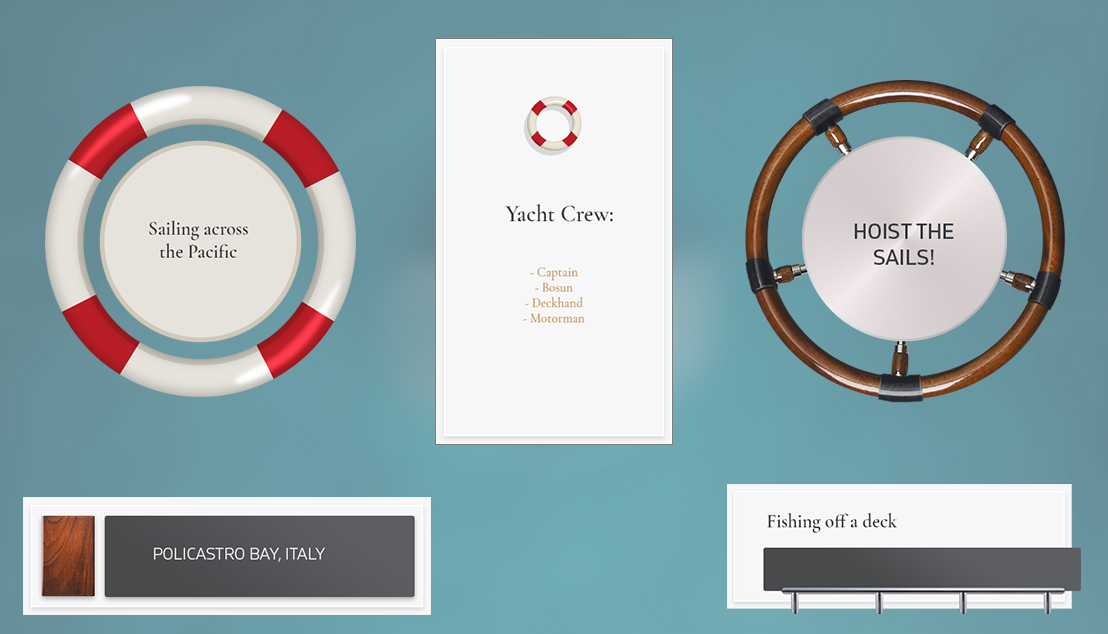 Now you can illustrate the tales of your sea crossings and exotic moorings with appropriate effects!
Footage of scenic seascapes from your trips will really catch the viewer's eye – just add some titles with info about the location, weather, speed of the sea vessel, and more.
In the pack, in addition to the 5 titles, you will find 7 stickers, 2 backgrounds, and 3 transitions entirely dedicated to the theme of ocean voyages. To learn more, click on this link: White Yacht Pack in the Movavi Effects Store
We wish you a fair wind!
Movavi Blog Team
Need some tips on how to use effects? Find idea in our video: