A video resume is a powerful way to present yourself to potential employers. While a written CV conveys little or nothing about your charisma and personality, a video helps you really show what you're like. It's also a great way to differentiate yourself from other applicants by demonstrating your creativity and confidence.
Remember that a video CV is not a visual replacement for your regular CV – it's more of a complementary piece. Here are some tips on how to make a video resume that will help you get the job you really want.
Pros & Cons of a Video Resume
| | |
| --- | --- |
| Why bother | Why not |
| + Shows your personality and self-presentation skills | – Talking on camera may make you look nervous |
| + A video CV will distinguish you from other candidates | – Recruiters might not pay attention to your video |
| + It's a creative and innovative approach to job applications | – Takes a lot of time and effort to make one |
| + There are many programs with pre-made templates that are free and easy to use | – If you want to make your CV really original and different from the rest, you'll need to pay for the right software |
How to Make a Video Resume
1. Make a Plan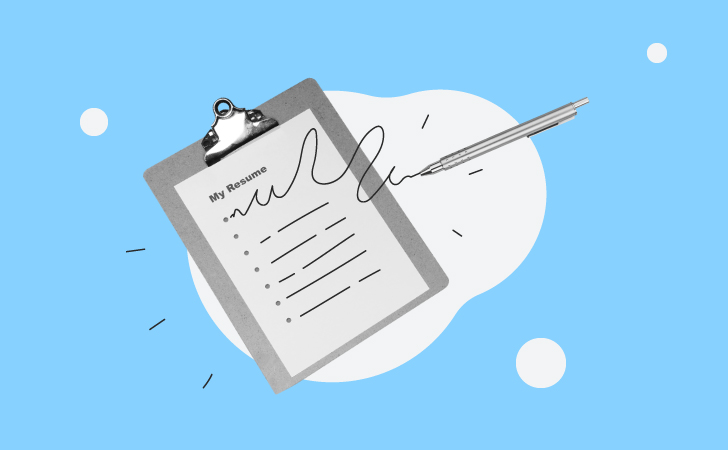 Pull out your curriculum vitae and decide which parts of it you particularly want to highlight. If you have an extensive background, you won't be able to tell your whole story in a minute, so pick only the most impressive parts. Focus on the well-known brands you've worked on and the most relevant experience you gained at these positions.
Don't mention any courses, skills or hobbies that are not relevant to your current job aspirations – you can save that for any future interviews. What is it about you that makes you stand out from other candidates? What value will you bring to the company? That's what recruiters want to know at this stage, so focus on that.
Line up the information about yourself in a logical narrative. There are quite a few script examples on the web you can learn from. We've also provided a sample structure in the last part of this article, so you can easily use what you've learned!
Here's a good example of a simple and effective CV with some relevant work examples mixed in:
2. Draft your Script
Once you're clear on the structure, try to write down everything you're going to say. You don't have to learn it by heart – it's ok to change the wording a bit or even improvise in places. Just make sure you stick to your plan and keep in all the important highlights.
3. Choose Your Settings
Select a neutral background – a light monochrome wall would be ideal. Make sure you don't have any extraneous details in the shot – even your favorite painting. Needless to say, there should be no mess in the back.
Don't forget about your clothes – wear something that you'd pick for a job interview. Your look should be clean and neat – that's a strict rule. The style depends on the industry you're working in: something smart for office workers, more casual for digital agencies – whatever makes sense for the position you're aiming for.
Here's what a great video resume with appropriate settings may look like:
4. Record a Few Takes
Most likely you'll have to record yourself several times until you sound convincing enough. Be prepared to spend a few hours trying to produce one solid minute. If you're not sure it's worked out well, try to do it again a few hours later or on another day. You want to look as good as you can – so no need to rush into producing an unfinished resume.
5. Edit Your Video
This is one of the most important stages of your work. Even if you've recorded the whole pitch in one shot, there's still a lot you can tweak. Typically, you'll need to:
edit out a few extra seconds at the beginning and end of your video
check the sound levels and increase or decrease the volume in places
Add intro and outro titles
Add subtitles
Add any extra graphics
Export your video a format that's easy to view
Here's a video tutorial on creating a video resume provided by Movavi Vlog Team – check it out for useful advice on recording and editing your visual CV!
Best Programs for Making a Resume Video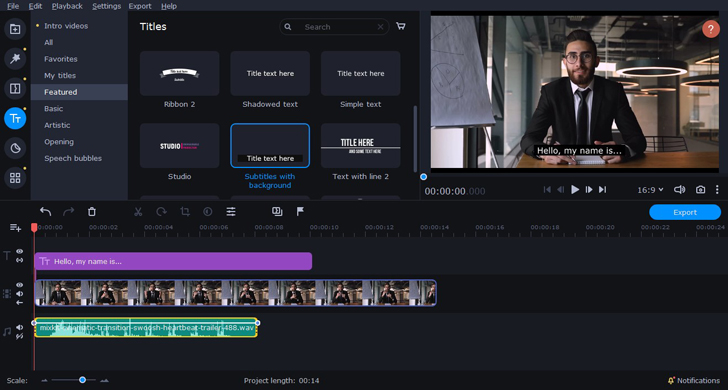 A versatile user-friendly video editing program that's super easy to master – no previous editing experience required. This software has an intuitive interface that lets you transform your footage into professional-looking clips in minutes. Cut and crop your videos, add essential graphics and titles (there are plenty to choose from in the in-built library) and export in one of the numerous formats available. You can also upload your video directly to YouTube to save yourself time.
Take advantage of our special blog reader discount – get 10% off Movavi Video Editor Plus!
Download Movavi Video Editor Plus with 10% discount for Windows
Download Movavi Video Editor Plus with 10% discount for Mac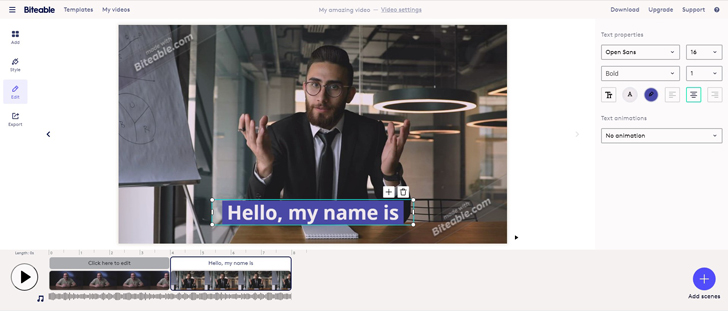 If you're not feeling confident about making your own vcv, you can use a pre-made video template specifically designed for producing this type of content. Biteable's Resume template may not be the most original option, but it's probably the easiest way to create your first self-presentation in video form.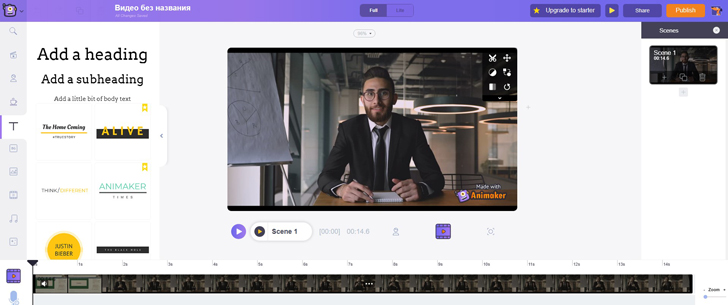 Another pre-designed online template for making your first resume video. This service is particularly likely to be appreciated by creative professionals, as it also includes tools for creating simple animation. We wouldn't recommend it for more conservative industries, but that's up to you!
How to Use Your Video Resume
As a general rule, it's always best to upload your video to a platform like YouTube or Vimeo. Don't try to attach the file directly to your e-mail application, as it's likely to take ages to download – trust us, few recruiters will go for it. You might try to attach it as a Google Drive link, but it's still risky: if for some reason the preview version doesn't work, your video will remain unwatched. If you're still keen to attach your vcv directly to your letters, read our instructions on how to email a video.
A YouTube link is the most convenient way to share your resume. If you don't want it to be visible to everyone on the internet, change the settings for the link to Unlisted, so only those who receive the link will be able to view it.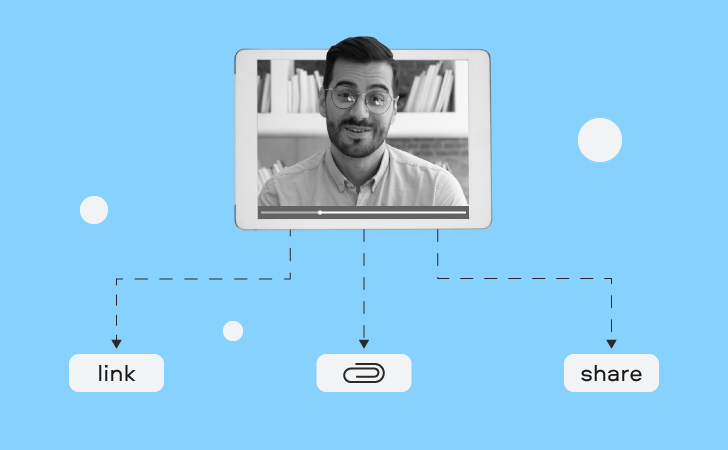 1. Include the link in your actual CV
The most neutral way to let your recruiters know about your video resume is to include a link in your CV document. Simply add "video resume" and embed the link into this phrase.
2. Reference it in your application
Include a link in your cover letter. But don't just place a random URL at the bottom of your message; add a line saying something like "Here is a link to my video resume, which will give you a good idea of who I am…".
3. Share the video with the world: top platforms for uploading your VCV
Or any other platforms you use for your personal branding strategy. Share it wherever you think you might encounter future employers. Don't forget that this way you're automatically making your video resume public together with the contacts you've included in them. Make sure you feel comfortable with that – otherwise, don't share it!
1. Linkedin.com: an obvious choice – it's one of the key personal branding platforms for all professionals.
2. Facebook.com: Facebook has proven to be a great tool for networking, too. So why not use it?
3. YouTube.com: YouTube itself works great as an independent platform for self-promotion – particularly if you already have a channel.
4. Indeed.com: find online and offline jobs worldwide.
5. Freelancer.com: a global network of freelancers.
6. Upwork.com: a large freelance community with experienced professionals from across the world.
7. Monster.com: another popular website for finding full-time and part-time assignments.
8. Scouted.io: best for recent graduates.
Tips for Making Your Video Resume Work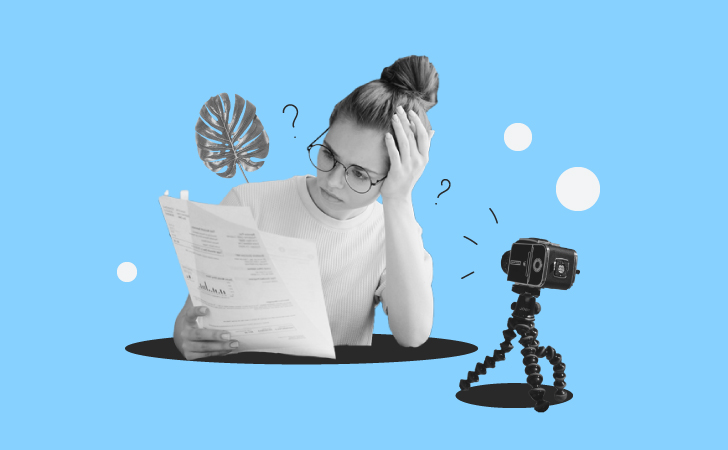 1. Keep it Short
Time is money, so spend it wisely – particularly when it comes to other people's working hours. If you're not a standup comedian, it's highly unlikely that someone will watch your video for 5+ minutes. Your CV is basically your elevator pitch, so it shouldn't really be longer than a minute. That doesn't necessarily mean that you should cut off your last sentence when you reach 60 second limit – just keep it somewhat under, no more than 1:15-1:30.
2. Leave Out Irrelevant Stuff
Obviously, if you comply with the time cap we suggest above, you won't be able to squeeze your whole biography into 1 video – and you don't need to, either. If you already know how to compress your work and education background into a standard two-pager, simply apply the same principle to your script. Talk about the potential benefit you can bring on board, the projects you've already succeeded in, and the relevant experience you have.
If you're applying for a front-end developer's position, you don't need to mention your summer job as a lifeguard at a neighborhood pool. If you graduated from university 10 years ago, you don't need to go into details about your education. Focus on the most important points that will convince recruiters of your value.
Take a look at this video: despite an impressive number of views, it's not a positive example. There isn't much point in telling your future employers everything about your creative hobbies before providing any information on your work experience and professional skills. The sound quality is also fairly questionable.
3. Rehearse Before Filming
Don't expect to look and sound perfect on the first attempt. Read your script a few times out loud before even turning on the camera to see if you feel comfortable with the narrative you've built. Experiment with emphasizing certain parts of your speech. Speak in front of the mirror to choose the appropriate gestures. Once you're happy with the way you're presenting yourself, you're ready to start recording.
4. Take Care with Quality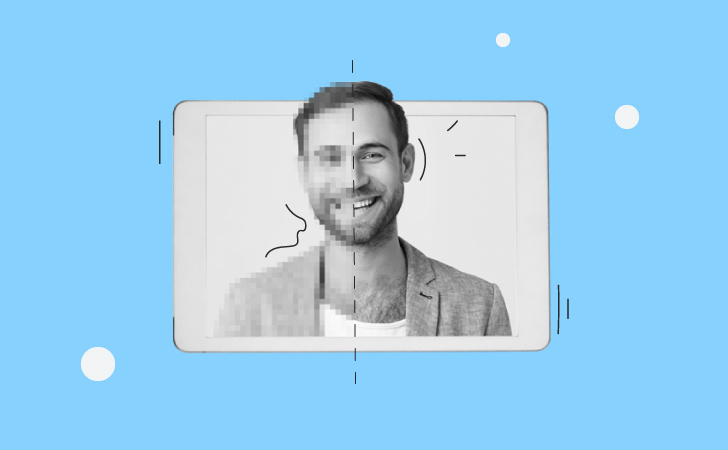 If your video is annoying to watch, no one is going to bother playing it until the end. Make sure your video and audio are both nice and clear. Most smartphones have a built-in camera that's powerful enough to handle the recording. However, we'd still suggest an external microphone to eliminate any background noise. Typically, a microphone built into a headset should be just fine.
5. Add Subtitles and Graphics
Remember that your future employers might be watching your video on their phones in a café somewhere. Don't make them have to turn on the sound or look for their earphones – instead, add subtitles to your video so they can watch it on mute. You don't have to repeat the exact phrases on your script as long as you include main bullet points.
To emphasize certain achievements, numbers, or brand names, you might want to add graphic titles – they'll focus the viewer's attention on the strongest points of your resume.
If you specialize in motion graphics or design, you can make your video CV entirely graphic, too! See an example below:
6. Don't Forget to Add Contact Information
Even if you're sending the link to your video from your own e-mail, with your written CV attached, you never know where it will eventually end up. If someone out there only gets to watch the video and thinks you're a perfect fit for a job in their company, you want them to have an easy way to reach you. Always include an end title with your full name, e-mail and phone number.
7. Be Appropriate
A video resume is not a substitute for a traditional PDF or Word document, nor is it always a good idea. While it can be a great asset in creative industries, more conservative businesses might not appreciate such a form of self-presentation – particularly if you decide to go for something really creative. To be on the safe side, include a link to your video resume in your usual CV, rather than sending it along as a separate file. If the recruiters decide to spend some extra time on your application, they'll find it there.
Here's an example of a really creative video CV of a copywriter that has gathered almost 500K views on YouTube. Although the concept is brilliant in its own way (it wouldn't have gone viral otherwise!), it's also very controversial. It's highly likely that most recruiters wouldn't watch a video of this kind halfway through, as it's absolutely unclear how the narrative about the author's brilliant girlfriend can contribute to their business.
Video Resume Sample Structure