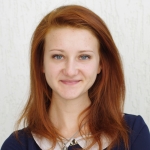 Helen Holovach
Copywriter, Snov.io
lh@snov.io

---
Email marketers all over the world will do anything to attract and impress clients in an attempt to skyrocket the conversion rate and ROI. Emailing video has already become one of the key strategies to achieve that, and if you are searching for tips and tricks that will teach you how to use video in an email, you've come to the right article. Read on for the best practices of emailing video and a few alternatives to embedding video in emails.
Benefits of Videos in Email Campaigns
As with any new email strategy, you first need to make sure it's worth your time, money, and effort. Numbers speak louder than words, so let's have a look at what the research says about videos in email marketing.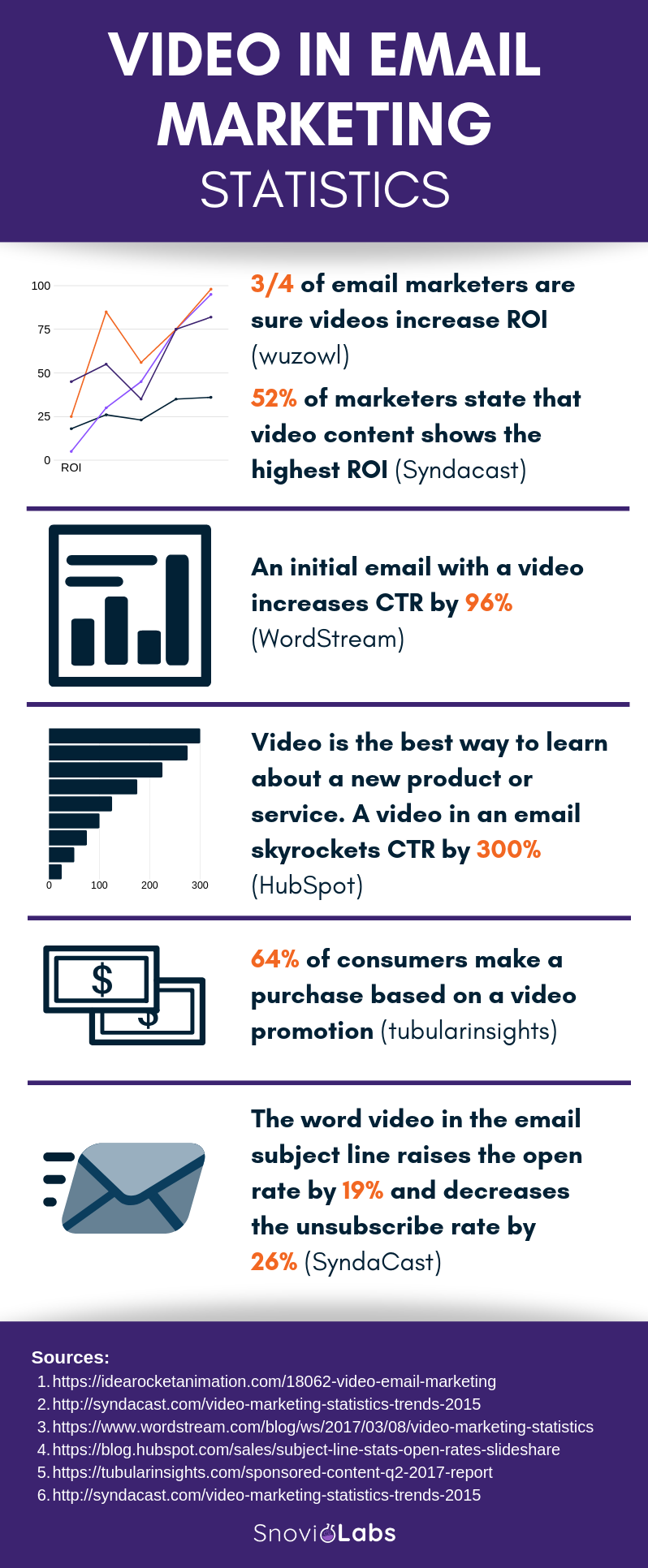 Creating a Video Marketing Strategy in 4 Steps
Video content marketing is not easy when you don't know how to do it just right. We're here to show you how to build a video marketing strategy in four easy steps. It won't take too much time and you'll be able to use it for any other type of marketing. 
Step 1. Know Your Buyer Persona
If you don't know who the target audience is, you will never succeed. A buyer persona is your portrait of the ideal buyer. It should always be in front of you when creating any marketing campaign. 
This will make it easier to build the strategy of reaching out to people, nurturing them, and trying to convert them. Your buyer persona profile should include geographical location, demographics, buying motivation and concerns, etc. It's best to use a picture of an actual person and a name with your profile to give it a face and a personality.
Step 2. Set the Goal and Define the Video Type
You can't buy the ingredients if you don't know what you're cooking. So how are you going to create videos if you don't know what your goal is? Decide which goal you're pursuing:
Promote a brand

Build brand awareness

Drive sales

Educate clients on how to use the service

Gain new subscribers.
Remember: the more specific the goal is, the better results you'll achieve.
Step 3. Choose the Right Tool
There are so many tools on the market that you may feel confused about where to start. Let's look at which tools can help you include video in your email marketing.
Price: $99.95 (lifetime license, 2 PCs/Macs); free trial available
Movavi Video Editor Business is an all-in-one video editor and screen recorder for both Windows and Mac. The program lets you create professional-looking video content and incorporate screen and webcam recordings into video clips. It includes a variety of useful functions:
Essential video editing controls

Screen recording: screencasts, video calls, program activity, and more

Filters, transitions, titles, and effects

Built-in content: intros, videos, music, backgrounds, and stickers

Ability to share files via YouTube, Vimeo, Google Drive, and Movavi Cloud
You can download a free trial or buy a lifetime license for 2 PCs or Macs.
Price: $14-49/month; limited freemium is available
RenderForest is a SaaS platform so you don't have to download it to your PC. With the help of the software, you can create a professional promotional video, videos for YouTube or any other type of video. You can use video templates to edit: duration, style, filters,  etc. All of the created videos are saved in your dashboard so you can always have access to them. 
Monthly plans are limited: on freemium, you will have restrictions on the video duration (up to 3 minutes), 500 MB storage, videos in 360p only, and of course watermarks on every video. If you want HD1080 videos, plans start from $39/month.
Price: starting at $20.99/month (yearly plan) or $31.49/month (monthly plan)
A truly professional tool, Adobe offers video and film editing, as well as 100GB of cloud storage. The software is demanding, so make sure your PC meets the requirements. If you're new to the world of video, this tool might present a learning curve for you as a marketer.
Step 4. Automate Email Campaigns
When we talk about using videos in emails, we have to look into video sending as well. Manual sending? This is 2019, forget about it once and for all. Use an email drip campaign to automate your workflow. 
Drip emails are a sequence of triggered emails sent to the subscribers depending on the actions they take. For example, you can build a chain of educational emails explaining to the users how they can use the platform, service, etc. Or use an email drip campaign for follow-ups. Using an automated email campaign will free up time for more important tasks and speed up conversions. 
6 Ways to Send Video in Email
A lot of things can go wrong when sending video in emails. But there's more than one way to successfully do it. We've done our research and collected the 6 most widespread ways to share video content through email. 
Method 1. Attachment
The easiest approach. Simply upload a video and use it as an attachment in an email. Pay attention to the ESP sending limits. The most widespread ESP is Gmail and its email size limit is 25 MB. This method is the easiest but also the simplest. If you aim to impress, read on.

Method 2. Picture with a Link
PNG/JPG pics are lighter than MP4 or any video format. Create a picture-imitation of a YouTube video with the Play button in the center and a link attached to it. This way when recipients click the pics, they are transferred to the actual video, and you don't have to worry about the sending limits.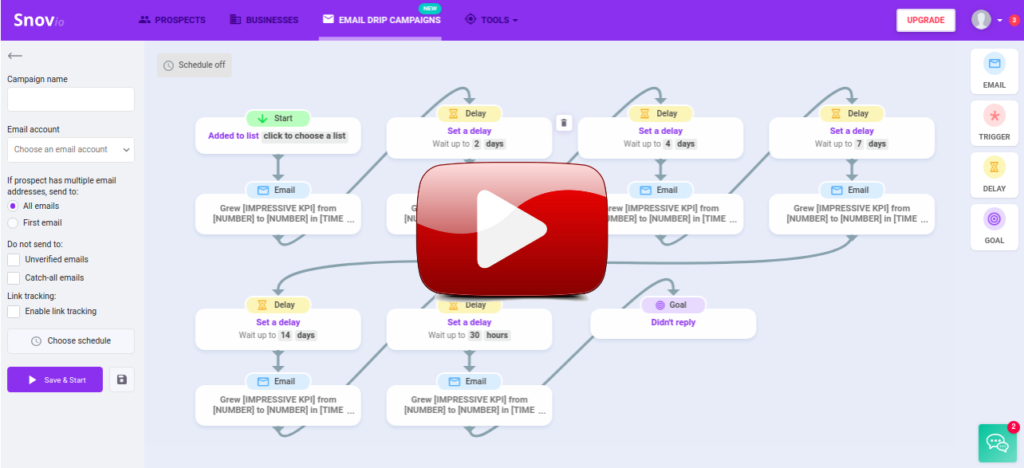 Method 3. Cinemagraph
A cinemagraph is a nice alternative to a video, a mediator between a video and a picture. It can be described as a picture with only a few parts of it moving. Yes, it is not as informative as a video but it will make your emails look brighter and more attractive. Have a look at the Preacher promo cinemagraph. Definitely more eye-catching than a simple picture.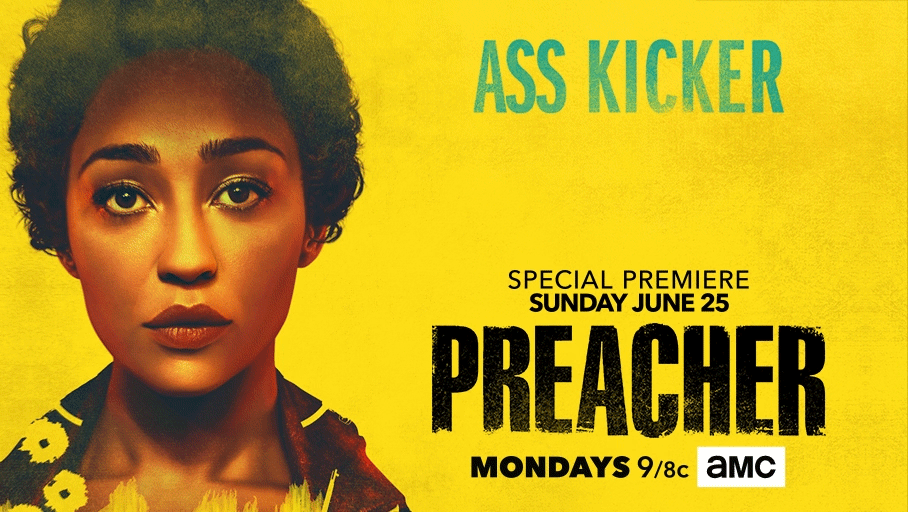 Method 4. GIF
GIFs are becoming more and more popular every day, so why not use them in your email campaigns? You can either use them instead of videos to make email more appealing or demonstrate key features of the products you offer.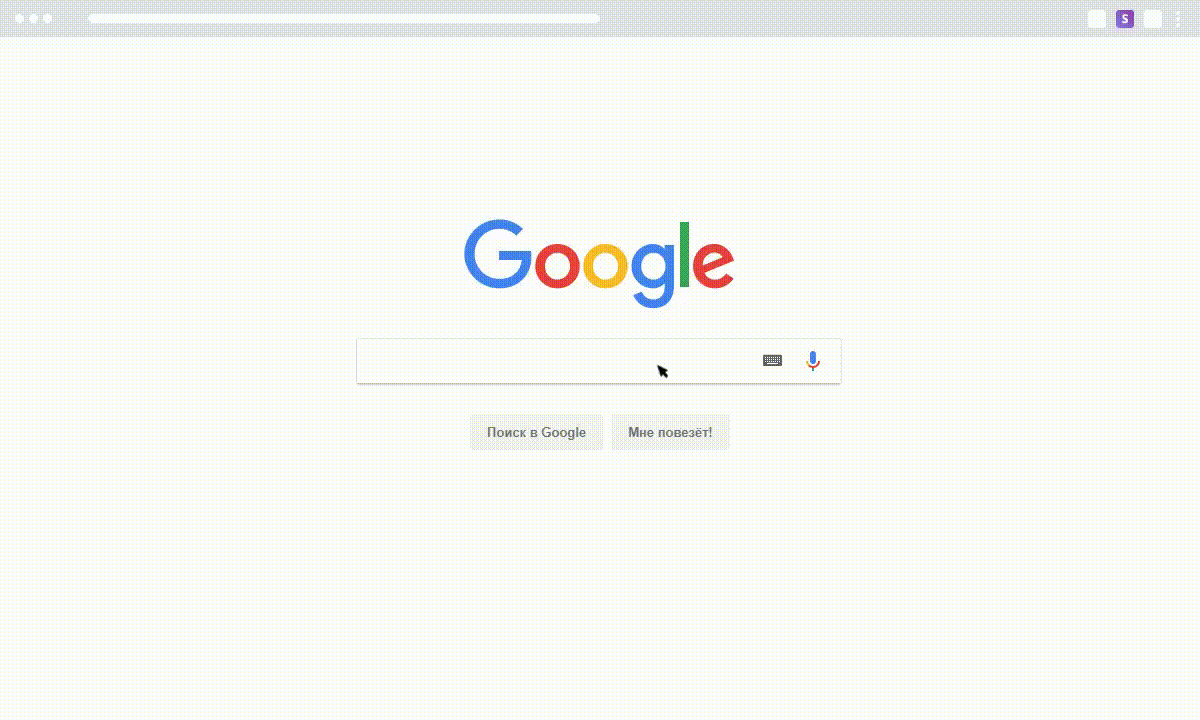 Method 5. Direct Link
The simplest way to incorporate a video is via a link. This method works if your video has already been uploaded to a hosting site. Simply insert the link into your email and the recipient will see a player at the bottom of the email.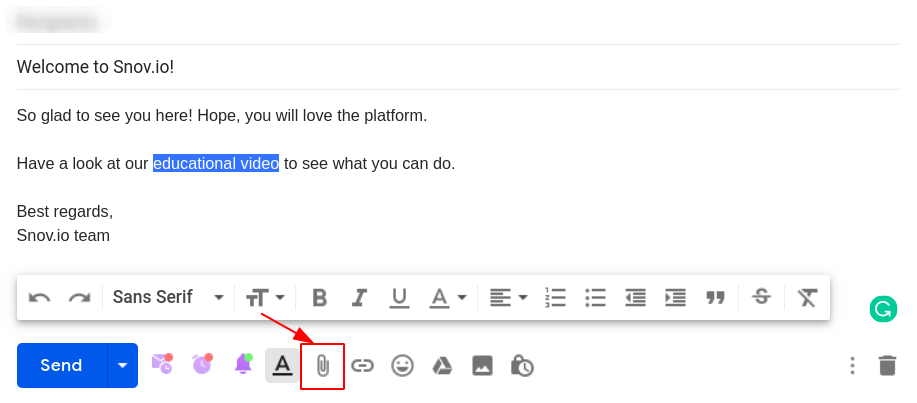 Method 6. Link to a Cloud Storage  
One other simple method for sharing your video is to upload it to a cloud storage site and insert the link into your email – that way, the recipient can easily open and download the file. Some programs, like Movavi Video Editor Business, even provide their own cloud storage setups, which is quite handy.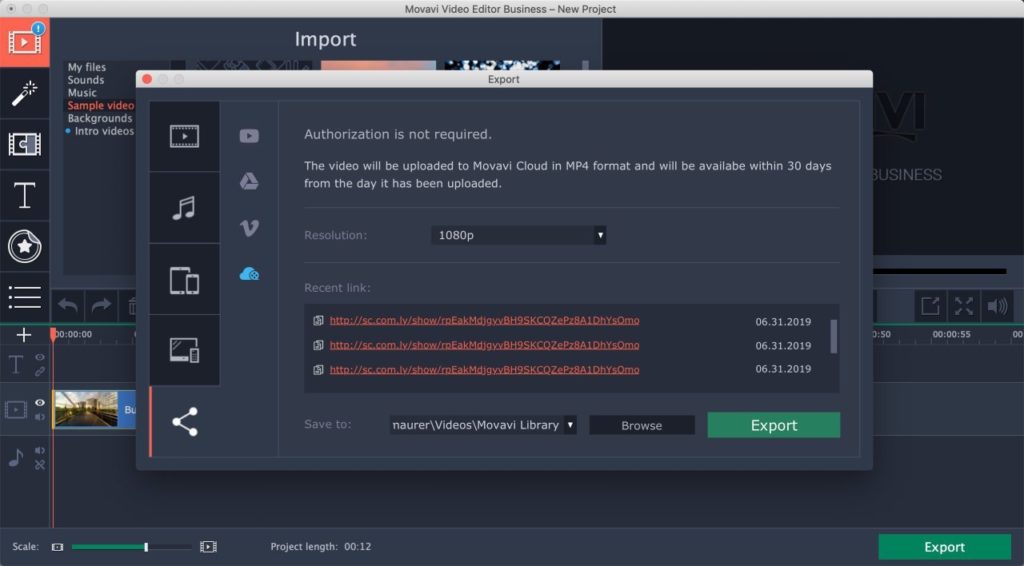 Videos in Emails: 7 Best Practices
1. Know (and follow) the ESP attachments limits
Email sending limits matter. As a professional, you need to know the attachments size limits of the email service provider you are using. If you go over the limit, the email won't be sent. Even when you follow the limits, the heavier the email is, the more rigorously it will be checked by the ESP, and the more likely it will be filtered out.
2. More does not equal better
Do not add as many videos in one email as you can. You will go over the limits. It's better to spread all the videos you have throughout the campaign. This way you will increase the recipients' interest. 
3. Keep it short
The longer the video, the less likely it is to be watched. Keep your video content short, relevant, and informative. 
4. Design an eye-catching thumbnail image
A thumbnail image is the image displayed in an online video player before you click play. It can be either an exciting moment from the video or an image specifically designed to attract attention. Think of it as a clickbait title, but for a video.
5. Be sure the recipients' ESPs display videos in emails
HTML5 videos have become widely used in email marketing, yet most ESPs do not display these videos by default. Instead, a fallback image is displayed. Check this handy table and make sure your fallback image is perfectly designed.
6. Compose the fallback image and texts
As we've mentioned, not all ESPs and devices display videos by default so you need to be on the safe side and create both a fallback image and a fallback text. If the video doesn't display, the fallback image will be shown instead, and in case the image doesn't work, the recipient will see the text. 
7. Preview the email and test like crazy
Always, always, always preview emails with all the attachments. Make sure everything is perfect and exactly the way you want to see it. Test-send to be sure.
Just Do It
Email marketing demands a lot of time and preparation. And it pays off. Video is one of the ways to really boost your email marketing results.
Create a marketing strategy taking into consideration all the video peculiarities, choose the best tool for creating videos, define the way you will use videos in emails, find the best tool for drip emails, and reap the rewards.