"There is a place where the possible and the impossible meet to become the possimpible."
Barney Stinson, a character in the American sitcom "How I Met Your Mother" knows what he's talking about even if the rest of us don't. Crazy made-up words aside, he made the most awesome video resume ever!
Actually, having a video CV (VCV) may bring real benefits to your job search. Let's explore why that might be.
The job market is growing and changing every day – there's a load of professions that didn't even exist 10 years ago. The technology industry has spawned a high demand for app developers, training consultants, social media managers, and user experience designers. New and different skills are needed for these types of jobs, including (social) media literacy, computational thinking, cross-cultural competency, and more.
Does this mean applying for a job today should also be different? In a way, yes.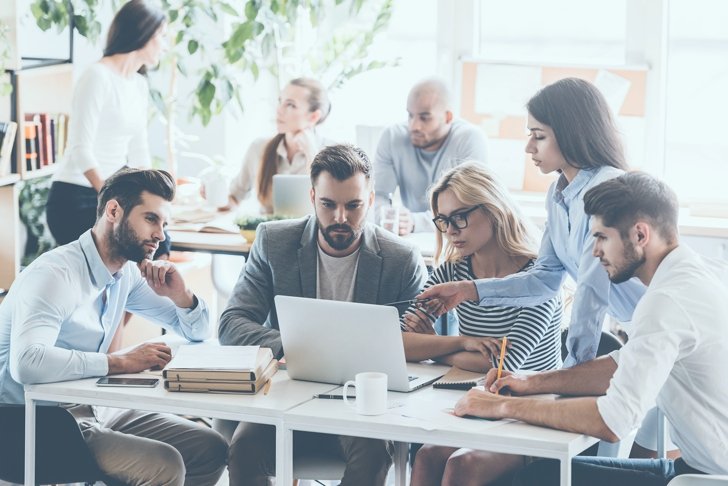 Cover letters and paper print CVs are traditional and still widely used: you make a list of your qualities, write about your education and job experience, and send it to your potential employers.
But in the last couple of years, video resumes are making inroads into the job market. A video CV, if done tastefully, can be your golden ticket to a coveted position:
First, it gives you the opportunity to stand out from the crowd of written documents.
Second, it gives your employers the opportunity to get a better feel for you as a person, and how you might fit with their teams.
Third, many traditional job applications are scanned by robots nowadays and may be ignored if certain key terms related to the position are (or aren't) included.
Do I Need a Video CV?
There is no definite answer one way or the other. That said, however, any application for a position requiring public speaking is likely to benefit from a video resume, because it's the best way to show off the applicant's professional skills. So, if you are considering applying for a job in PR, sales, marketing, or television, a video CV is the way to go. Prove your pitch skills by selling yourself!
Interestingly, more and more "non-media" job seekers are also getting creative with their CVs – doctors, teachers, and legal experts are making multimedia CVs, too. Dancers, singers, business coaches, tourism specialists… pretty much anyone can help their prospects with a video CV if they have something to show that's harder to get across on paper.
What If I Don't Have Enough Experience for the Job?
If you are a fresh graduate, you may find you're struggling to "fill up" your VCV. Andrew Fennel, founder of CV-writing service StandOut CV, has a number of tips for how to make a resume look solid even without a lot of work experience:
research your target employers and find out the kind of people they are looking for, the qualities they value in potential employees
include details about your non-work related experience – education, interests, and hobbies
get involved with volunteer work – you'll get valuable experience and have something meaningful to add to your resume
What Features Does a Good Video Resume Have?

How to Make a VCV?
Check Out the Competition
Watch some video CV examples on YouTube to get an idea of what works and – more importantly – what doesn't.
Write a Script
Carefully think through everything you're going to do and say in the video. Rehearse in front of a mirror or with a friend to critique your performance.
Arrange the Setting
The place and the way you look should be as if you were at a physical interview. What you wear is dependent on the job you're applying for. Make sure that your surroundings are not messy and there is enough light.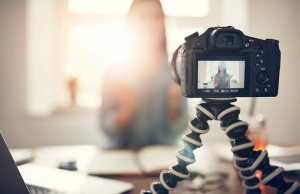 Take Care of the Technical Stuff
Place the camera on a tripod to avoid camera shake. Find the best position so you don't look like just a talking head. It can help your voice sound as clear as possible to use a microphone.
Edit the Footage
When you're done filming, you need to edit the footage. You don't have to be a professional videographer, you just need the right software. Movavi Video Editor is a good solution, because it has all the necessary tools and effects you need to polish your VCV.
Ask for Feedback
Always show someone your VCV before making it public. Take into account your friends' comments, and keep tweaking it until the resume is perfect.
Depending on the skills and equipment you have, the whole process may take you up to a week. But if you do everything right, the result will be worth it.
For more tips on making a video resume, watch this video:
Where Should I Place My CV?
That depends. If you have a specific company in mind, go ahead and send it directly to the recruiters with a cover letter attached to your email. Upload your video to YouTube and include a link in your email, and also add the video to your LinkedIn profile, Twitter bio, and any business-oriented social network you use.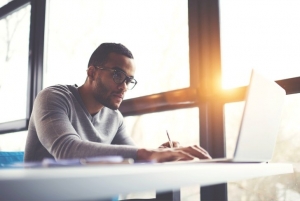 Final Thoughts
Regardless of what Barney Stinson thinks, a video CV is not a guarantee you'll get the job. But a good video CV can help recruiters to see that, not only are you prepared to go the extra mile to get the job, but also that you have multiple talents. Always remember: a video resume doesn't necessarily replace a paper CV, but does take your pitch for that coveted position to the next level.
Good luck with the job hunting!