Ready to organize all those photos from vacations and family gatherings? The task may seem daunting, but the new Movavi Photo Manager 2 will make it super-easy.
Movavi Photo Manager will save you time and help you create neat and organized photo galleries. Sort your photos into albums, filter them by location and date, process multiple photos at a time, and find photos you're looking for in seconds.
What's New?
The new program includes a facial-recognition feature – our neural network collects all the images with the same person into a separate album. Now you can easily find all the photos of your friend after your vacation and send them to them right away – no more having to page through all your vacation photos for hours. 
We've also added a backup function to make sure your photo collection stays safe. The backup is saved on your computer as a ZIP archive along with the entire folder structure and albums. For even greater security, you can upload the ZIP file to the cloud – this will ensure you can restore your entire photo collection even if something happens to your hard drive. To open the backup copy, you'll need Movavi Photo Manager.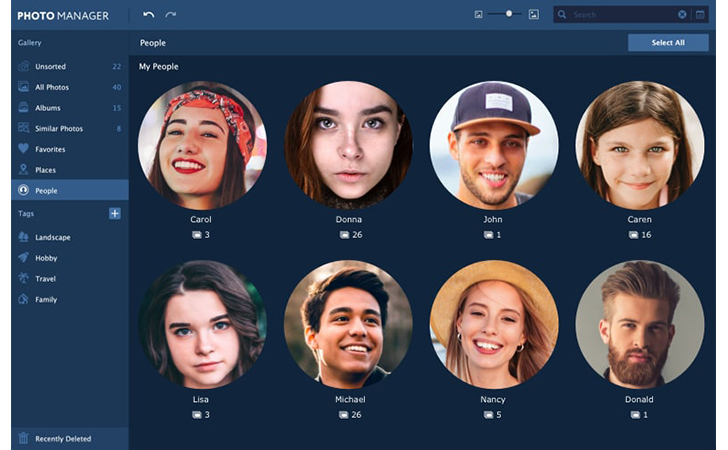 What's Unchanged?
In the updated Movavi Photo Manager, you'll still find all your favorite tools from the earlier versions to help you easily organize and store your photo collections:
Create Albums Automatically
The program automatically groups pictures by date and geodata. You can also create your own custom albums.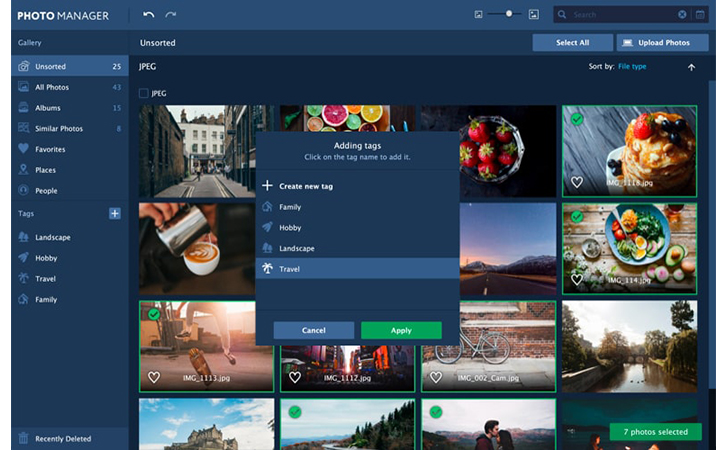 Edit Photos in Batches
Want to edit multiple photos at once to save time? It's easy! The program lets you crop, flip, and rotate batches of images. In just a couple of minutes, you'll be able to show off edited pictures to your friends and family.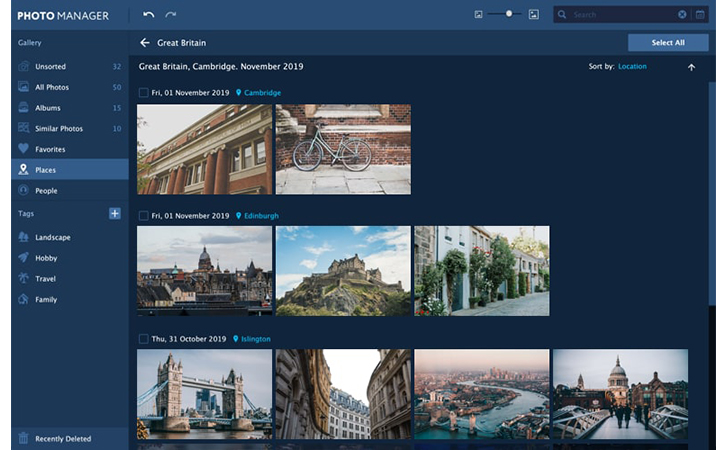 Select the Best Shots From Similar Ones
Too many similar photos in your gallery? Movavi Photo Manager can help you with that, too. The program automatically selects the pictures that turned out best among similar ones. You can sit back, relax, and enjoy the results.
Download Movavi Photo Manager for Mac