We live in an age when it's common to bond socially online. The internet offers us many ways to make new friends, stay in touch with old ones, reach out to our families, and even fall in love.
The virtual environment unites people from across the world into one community. These days it's quite easy to meet someone from the other end of the Earth, fall in love and even end up eventually building a family together. Even on a more local level, with all the dating apps out there you can meet someone from your area who you'd be very unlikely to ever come across in real life.
If you're still a bit suspicious of dating apps and sites, relax: gone are the days when these services were mainly used by antisocial weirdos (or whatever stereotype you might have about them). This is just another aspect of today's reality – just a virtual one. You'll see the very same guys and ladies you might meet on the street – which is handy for those of us who spend too much time at home!
Here are some online dating tips that will help you get the most out of this experience– whether you're new to this world or not.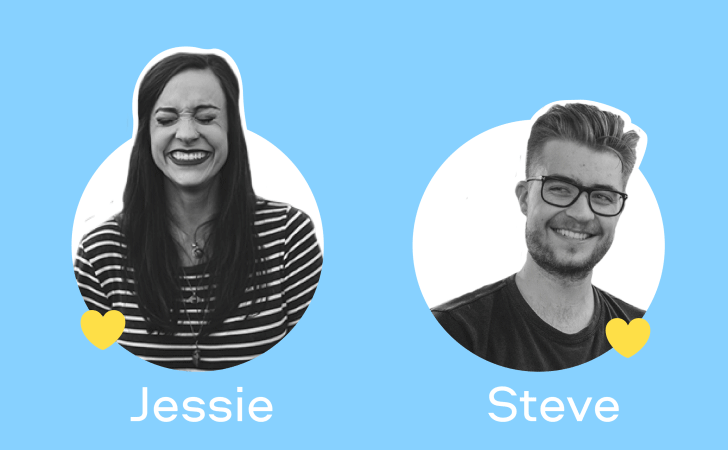 Tips for Online Dating
If You're Just Starting Out
What to know about online dating if you're new to the whole thing? First, it's worth learning some basic rules for online interactions that will help you get the most positive experience from it. These tips will also hopefully increase your chances of success in the search of the right person.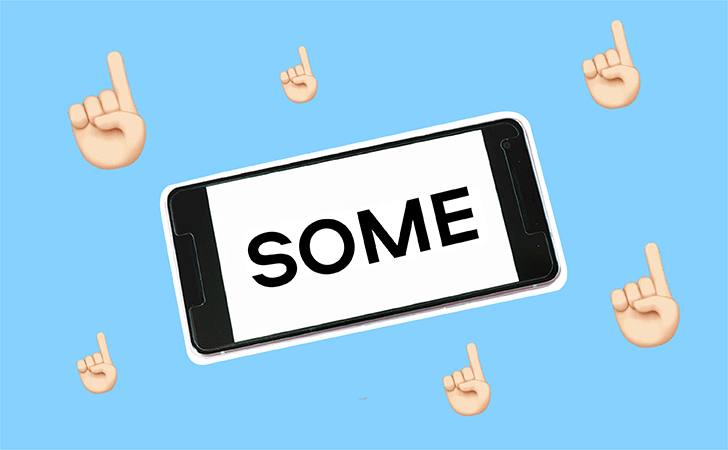 1. Register with dating services
Do your research and decide which services will suit you best. Start with Tinder, Bumble, Inner Circle, and Happn – these are the top mobile apps for connecting with people around you. There are some dating websites you might use, too – look for resources specific to your cultural group or country (or a country you'd consider moving to!).
2. Fill Out Your Profile
Your profile is what your potential matches will see first before they actually discover your personality, so treat it seriously. Write a short bio describing who you are, what you do, and what you're interested in. Use your real name rather than a random username and choose a cover photo that showcases you in the best (and most authentic) way.
3. Keep Conversations Going
A dating app messenger is not like email. Your correspondents will expect you to answer promptly: no one wants to wait for hours for your "I'm fine, thanks. How are you?" message. Chat with your matches as soon as you spot something you like and see if it clicks. At the same time, don't stay in a conversation that bores you after a whole day of messaging – it'll most likely be just as bad when you meet offline. Move on.
4. Stay Safe
Remember to follow basic safety rules when communicating online. This applies equally to both men and women. Never give out your contact details to someone you barely know and don't provide any information or visuals that someone could blackmail you with. Beware of scammers – don't fall for their tricks.
If You're in a Committed Long-Distance Relationship
If you've already settled with someone but you're unable to see each other offline (e.g. you are in different countries or cities, or are both stuck in a quarantine lockdown), don't get discouraged. There are many ways to make your relationship work, even if you can't interact physically for a while. Here are a few universal rules on how to date online – and make it all work.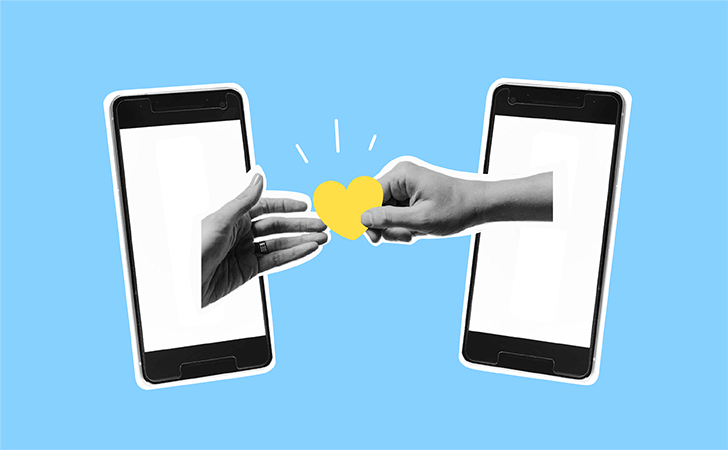 1. Make Agreements and Follow Them
Define the format of your interactions and don't change the rules unilaterally. If you've both agreed to be exclusive, don't cheat unless you've both consented to an open relationship. Decide whether you want your partner to delete his or her dating profile and whether you're ready to do the same. Find out what makes your partner feel special and let them know what makes you feel the same.
2. Set Deadlines
Maintaining a relationship across distance cannot be your ultimate goal. You need to have an idea of when you'll finally transfer it offline – or at least get to see each other regularly. If you haven't met in real life yet, try to do it as soon as possible so you know if the chemistry is actually there. If you're forced to stay at a distance, figure out where it's all potentially going: could one of you two move to a different location? If not, what options do you have? It's best to go through these points before you end up stuck in an online relationship that never reaches the real world.
3. Resolve Conflicts
Sometimes it's hard to listen to each other when you're separated by a long distance. Little misunderstandings and big mistakes are not uncommon when you can't cuddle instead of continuing an argument. Never leap to conclusions, and don't let your emotions explode before you've thought everything through carefully. Try to resolve conflicts by meeting over video chats and talking face to face. Make sure you listen to each other and try to understand where the other person is coming from. As long as you both know you care about your relationship, you should be able to find a solution.
4. Commit to Your Relationship
There's probably no need to remind you about the importance of texting and calling each other regularly. However, don't limit yourself to only those communication channels – you risk losing real contact with your partner. In some ways, dating online requires even more effort than dating in the physical world. Read on to discover tips for online dating that will help liven up your web-based romance.
Online Date Ideas and More
Cook Together
Cooking together is a great bonding activity in real life, so why not try replicating this experience on the web? Arrange a meeting time, choose a recipe to follow and prepare the ingredients. Connect over a Skype or Zoom call and start cooking. Consider recording your cooking date using screen recording software (such as Movavi Screen Recorder) so you can repeat the recipe later – just make sure you have your date's consent to do so! Once you're both done with the recipe, send each other a picture of what you've ended up with. If you live in the same city, consider sending each other samples of your cooking by using an express delivery service – so you can decide which one of you has really nailed it!
Share Drinks or Dinner Delivery
What would you do if you were dating conventionally in real life? Quite likely, go out to your favorite restaurants and bars. So do the same online! Talk about your favorite foods and see what you both like. Then order delivery – ideally from the same company or restaurant, but if you both live in different countries, something similar will work. Dress up for your imaginary night out: put on something nice, do your hair and make sure your room is tidy. If you're calling each other on Zoom, experiment by putting up bar-themed backgrounds – it'll add to the atmosphere. Pour some drinks and enjoy a relaxed conversation while eating your meals on either side of the screen. Pretty much like IRL, isn't it?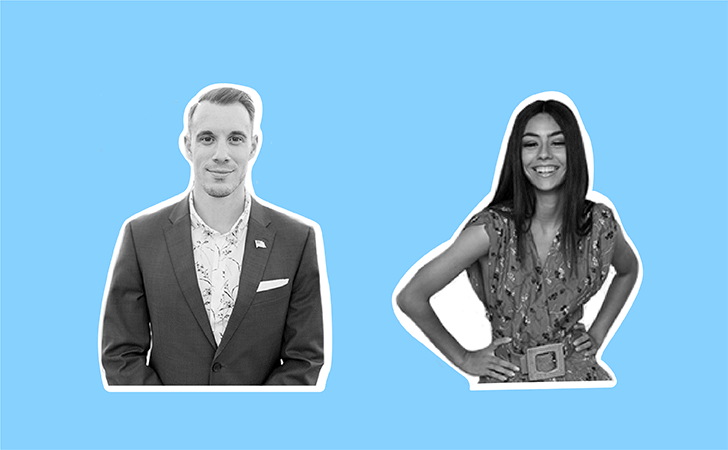 Play Around with Questionnaires
Successful online dating starts with deep conversations. If you want to get to know your partner better, consider trying out the famous 36 questions that lead to love. Get cozy, prepare your favorite drinks and take turns answering the questions on the list. Be sure to check that your partner is comfortable discussing these topics with you – it might not be appropriate to dig that deep if you're only on your second date.
Watch Movies
A classic movie night can easily be arranged over long distance, too. Pick a movie you'd both enjoy watching (check out our list of top 15 romantic movies of all time), stock up on popcorn, and get ready for your date. You can either do it the old-fashioned way by streaming the film simultaneously while staying connected over a Skype call, or use a more up-to-date solution like Netflix Party or Metastream – these are Chrome extensions that enable you to watch movies with other people online.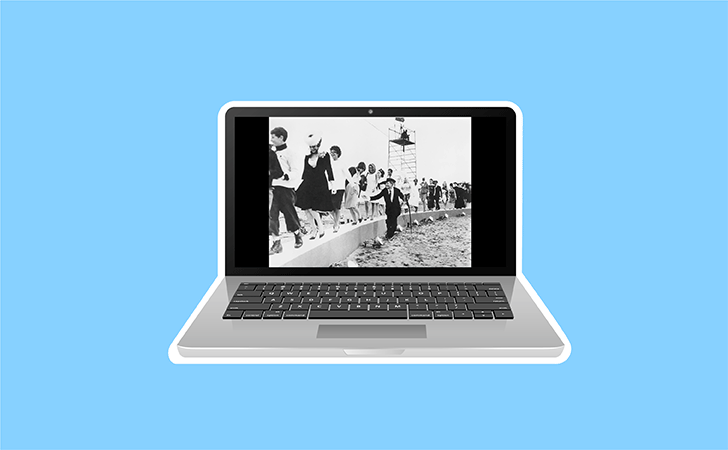 Play Online Games
There are so many multiplayer games available online, you'll surely find something that suits you both. If you're no stranger to gaming, immerse yourselves in a classing MMORPG (massive multiplayer online role-playing game) like World of Warcraft or Black Desert. For soccer fans, we'd suggest playing FIFA online. If you both love board games, almost every game also exists online – find your favorite and enjoy it together. For an easier time, look for online trivia apps and compete against each other by answering questions on a variety of topics. Just make sure you don't end up in a fight!
Tour Museums and Go to Concerts
Many world-famous museums and galleries offer free virtual tours for anyone around the world, so take the opportunity to enrich yourselves with a new cultural experience. Explore the Van Gogh Museum in Amsterdam or the Louvre in Paris, hit the Melbourne Symphony Orchestra in Australia or go to the New England Aquarium in Boston – the options are endless.
Sing Along
Have you ever heard of Smule – a social singing app that lets you sing karaoke with friends from around the world? It offers over 10 million karaoke songs from various genres, so you're bound to find something that suits you both. Download the app, connect with each other and have fun singing in unison! Even if you think you can't sing, don't feel embarrassed: it's all about having fun, not about getting it perfect.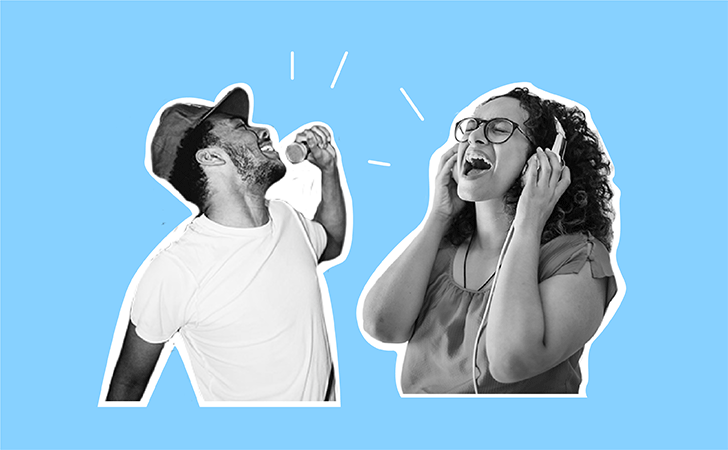 Plan Your Ideal Vacation
Even if you two haven't met in real life yet, or the whole world is shut down for quarantine, there is absolutely no reason not to dream about future destinations that you'll be discovering together. Identify a region you both would like to visit, find it on Google Maps and start planning your route. Mark the spots you want to see, choose the hotels you'd stay in, plan your daily itinerary – it's fun! You'll also have a chance to learn about each other's travel habits so, once you actually set out on a journey, you'll find it easier to adjust.
Make Playlists
Remember those good old days when people used to burn CDs or even record tapes for each other? The romance of sharing favorite tracks with each other still lives on! Make sure you both use the same digital music service (such as Spotify, Apple Music, etc) and create your playlists – one for each of you or one for you both. Introduce each other to the music you love – even if your tastes are completely different. Look for songs you both enjoy and set them aside for your mutual playlist – you'll need it for your future road trips together!
Create Digital Photo Albums
You don't need to have tons of together photographs to make a photo album for you two. Gather up the selfies you've been sending each other and the screenshots you may have been making during your online dates. Consider arranging a couple photoshoot over Skype or Zoom: mimic the same emotions, pretend to pass each other different objects (e.g. a glass of wine – that's something you both can find at your homes!), show different gestures – get creative and see what you come up with! Once you're done, apply minor editing as needed (we recommend using Movavi Photo Editor) and organize the pictures into a digital album. Simply putting them into a shared Google Drive folder would be fine, but making a slideshow would be even more fun for you both! Use Movavi Slideshow Maker to complete your first digital romance slideshow in a matter of minutes.

Send Each Other Gifts
There are many ways to make your partner feel special, no matter how far away from each other you are. Order flower deliveries, send each other your favorite books, little handmade gifts and postcards, arrange surprises with the help of roommates and neighbors – think creatively! These things require more commitment than just casual texting, so your date will truly appreciate your thoughtfulness.