Today's Movavi Stories episode is all about our youngest users. It's no secret that kids are often much more creative than adults – especially when it comes to video editing and YouTube. And we're really happy that our software helps them to bring their ideas to life!
We've talked to two young video enthusiasts from different parts of the world that have a lot in common – the love for gaming, the desire to share their experience with others, and Movavi Video Editor installed on their PCs. Let's hear their stories!
Julien, a 14-year-old gamer from Belgium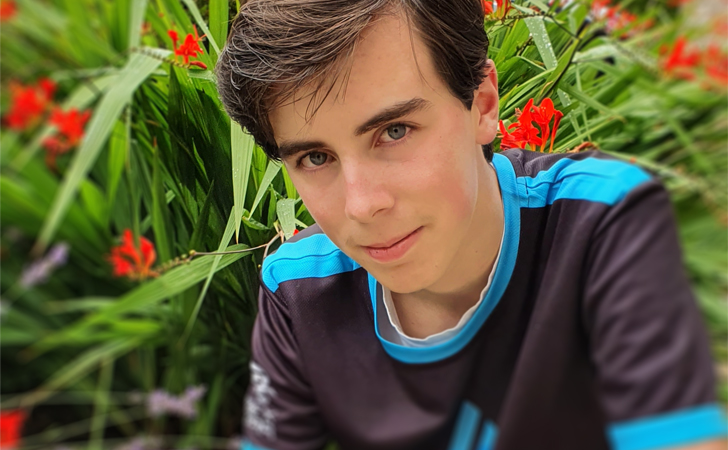 I'm passionate about gaming. When I was a kid we loved playing games with dad – on our PC or iPad. When I grew up I began playing Fortnite, and now I'm starting to explore Valorant. 
I've always dreamt of having my own esports team, and also I like sharing my experience and knowledge with others. That's why I started my channel TR1KS in September 2018. Back then I didn't know much about video editing, and my dad suggested that I try Movavi Video Editor, as it's very easy for beginners. Dad was using Movavi software for his projects as well.
It was indeed very simple, I quickly learned how to do things with the software and got sets of effects to make my videos more interesting. I use mostly the Technology set and the VHS effects. Using them, for example, I made this Valorine-style intro tutorial: 
Apart from tutorials, I do mostly lets plays and walkthroughs on my channel. To optimize my videos, I use tags, think of proper keywords for titles, and, of course, edit cool thumbnails.
Soon after starting the channel I also created my esports team. We're not earning any money, we're just a group of people who share the same interest. But we are officially registered as a team. We even have our own customed jerseys! I designed our logo, and now I make our team clothing as a side project.
YouTube for me is a place where I can share my experience and show others that if you keep working on your dream, you can achieve lots of things. Here I meet people with the same interests as mine and get the opportunity to become better at what I'm doing.
For example, I get some very useful advice from my viewers. But sometimes comments from viewers can be a bit frustrating. It took some time for me to learn to read between the lines and define adequate criticism from just a mean comment.
Amelia, a 10-year-old dancer and gamer from the U.S.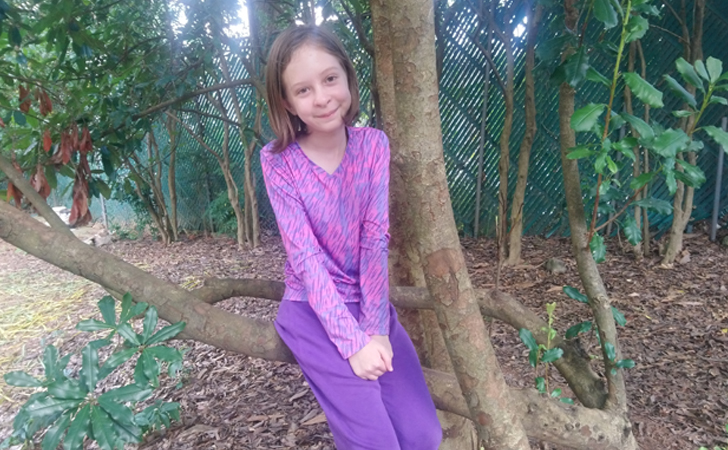 I have two channels. The first one, Amelia a little dancer, is about dancing, I broadcast my Just Dance activities. Naturally, there's almost no editing there. 
My second channel PokéSplat features my gaming videos. I got my Nintendo Switch for Christmas, and I wanted to share with others how I play. The console video capture tool records only for 30 seconds, so I needed a software to put those short clips together. 
My grandfather, who is a professional video editor, suggested Movavi as a simple program to start with. We downloaded the trial version with dad and tried it together. We really liked it and decided to get the full program. Later we updated it to Movavi Video Editor Plus to make use of more features such as additional tracks on the timeline and advances title features. I also got the Sci-Fi and Blockbuster effects packs to edit my videos. 
I really like it! First, dad was helping me to do my videos, but very soon I learned everything I needed and started to edit on my own. Now I'm even better at editing than dad! Jokes aside, I think I'm really good at it, I probably got it from my grandpa.
I started my gaming channel in March 2020. I play mostly Animal Crossing and Splatoon. On YouTube, I can find new friends. I don't get too close to them though, because I don't usually share my age with others on the internet. But I do share my Switch friends code, so people can join me in the game. 
If I decide to continue on YouTube and become a bigger blogger, I will definitely continue the gaming theme. I know for sure that I want to be a video editor when I grow up. My favorite type of editing is complex editing with different effects, and music, and everything. It's so much fun!
Ready to try out your own stories? Take advantage of our special discount for all blog readers!
Promocode: SUPERBLOG
Download Movavi Video Editor Plus with 10% discount for Windows