Different people took the quarantine challenge differently. Some started a new hobby, some downloaded TikTok and got lost there, some became extraordinarily productive… Meet today's hero of the day, Dorin Ionescu, a programmer from Rome who's made over 40 videos for his YouTube channel during the lockdown. 
Can you imagine? More than 40 (forty) videos in a couple of months! By the way, all of them were made with the help of Movavi software. Finding out that, we couldn't help but ask Dorin to talk to us and tell us his story!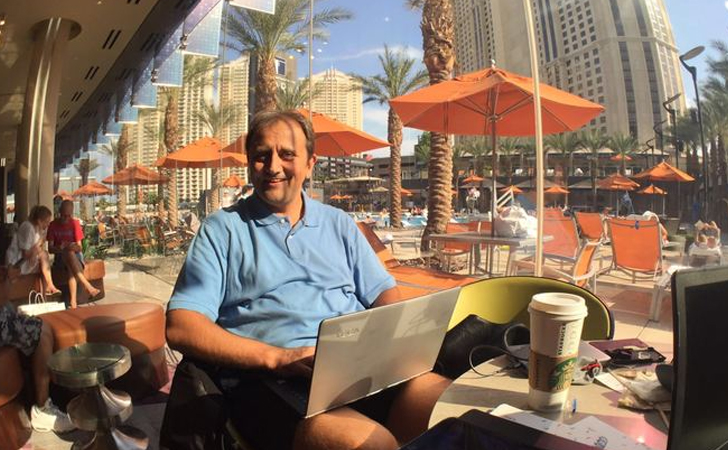 I graduated in computer science in the late 80-s. In university, I learned something about artificial intelligence (AI), but back then it was a big winter in that niche. Only in recent years, it started progressing again because of deep learning.
I was trying to develop software using AI, but as a young programmer, I was disappointed. So I switched to my hobby and started taking photos and videos. Little did I know that years later two of my passions would come together in one product. When the AI sphere started to develop, about 10 years ago, I used all the photos I made to create my program. It's an AI-based application that helps you quickly pick the right pictures from a big library. Let's say, you have 4,000 photos, but you need to see only those that have furniture on them – you can type your keyword, and the program will pick the desired shots. Now that works with the videos too!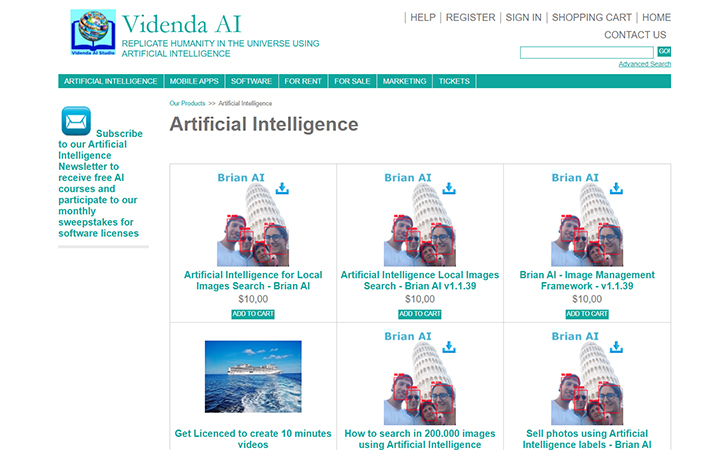 But let's go back to the times when I was just a photographer. I was taking my photos mostly while traveling. Wherever I went, my camera was with me. Some of the photos I was uploading to photo stocks, so people who need pictures for their work could use them. But back then there were no similar stocks for videos, and I decided to upload my videos to YouTube. 
That's how it started – no commercial purposes attached. Only sometime after I noticed that you can get paid from YouTube if people watch your videos a lot. Also, I thought that the platform can be good for telling people about my software. Now, YouTube for me is one of the platforms where I can promote my product, along with Facebook and Google Ads.
I remember the times when you had to wait for weeks to get the photos you've made. But now there are so many possibilities! We can check the picture we just took the second after we pressed the button, we can overcome kilometers with our zoom lenses, we don't even notice how a camera (or a smartphone) combines multiple shots in one picture to create the perfect image. We don't think about it every time we take the picture, but it's really amazing!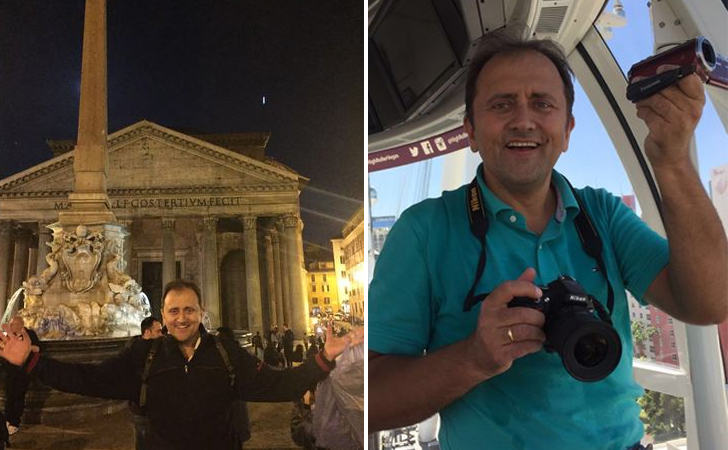 Now having all that we can take tons of photos and videos. Professionals have so many files that they can't even look through all of them, they need more and more storage to keep them – and at some point only keeping all the material becomes quite pricy. My AI-based software helps to solve that problem. You can organize the photos, find the ones you need, erase duplicate shots.  
Movavi software helps creators on another level. Once you've found all the best shots and videos, you need something to put them together and make content that people will like. I use Video Editor to cut videos, remove the recorded sound and add another soundtrack, create thumbnails for the videos, overlay photos, add transitions between clips.  
On YouTube and on the internet in general, you have to fight for every second of the viewers' attention. 
Just 40-50 years ago you would watch anything: you had to stand for hours in line to watch one movie, it was exciting and new. Now we have so much more, we can watch any movie any time we want, and it's not possible to watch all the content that's out there. That's why people lose their interest during the first 20 seconds of the video. And that's why you can't post unedited content – you just won't be noticed. 
Also, I believe that it's in human nature to observe something in movement, to see pictures that are constantly changing in front of our eyes. By nature, we are hunters, not writers or readers. We are instinctive, and we don't like watching something static or boring. In my opinion, this is where the whole necessity of editing comes from. 
Of course, just changing action every 10-20 seconds is not enough. You can't do anything if you don't have good content. My way to get it is never to put the camera down. Wherever I go I always have my equipment with me and I am always ready to take a shot. 
Sometimes, that surprises even strangers. Once, at the carnival in Brazil, for example, when I was taking the videos, I heard someone saying to me: "Hey, are you going to watch the carnival at home? It's right in front of you, put down the camera and enjoy!"
My philosophy is the exact opposite – I believe that the best time to rest and enjoy the moment is when nothing is happening around you. So I never rest when there's something going on near me. If one wants to get good shots or good footage, they have to always be out there camera-ready – no matter if it's raining or they're tired. Just keep shooting.
Has Dorin's story inspired you? Go ahead and create your own movies using Brain AI and Movavi Video Editor! We can't wait to see them!
Also, while you're here, we have a little surprise for you. A special discount for all blog readers. Enjoy!
Promocode: SUPERBLOG
Download Movavi Video Editor Plus with 10% discount for Windows
Download Movavi Video Editor Plus with 10% discount for Mac