Meet Aswin – an aspiring content creator lost somewhere in the North of his home country. If you're curious about what real India is like, look no further: Aswin's Instagram account offers some truly astonishing views of the faraway lands that are barely known to anyone from the outside world.
Aswin has mastered the ability to create equally engaging photography and videography artworks, helping his audience see the world through his eyes in both its still and dynamic forms. Luckily for us, he's chosen our program Movavi Clips to make his videos, so we couldn't miss a chance to speak to him.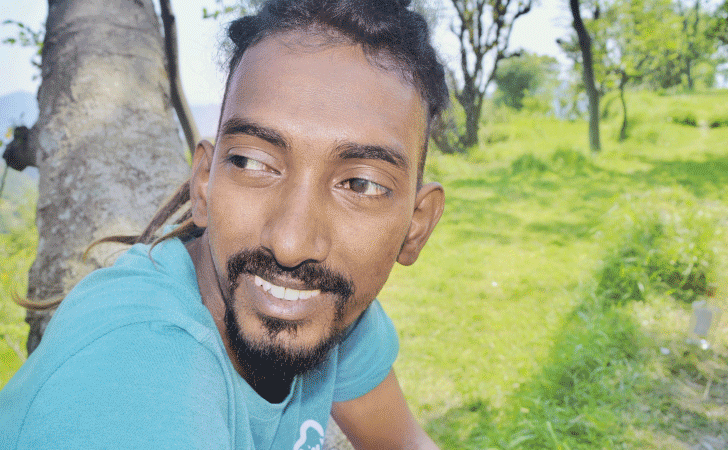 Content making is not my job, but it's my biggest passion. I've been doing it for the past two years. I've graduated in mechanical engineering and then went to Italy to take up a Masters degree. Now I'm living in Bir Billing, a village located in Himachal Pradesh, which is a state in Northern India. My friend and I came here as tourists. Because of the coronavirus, we're currently stuck here waiting. 
I shoot everything on my smartphone. I use my Redmi Note 7S for both pictures and videos. I don't use any additional equipment – just my hands. For editing, I use Movavi Clips and I simply love it. It's very easy to use – you don't have to be really technically savvy to master it.
I think it was 5 or 6 years ago that I started traveling, since my college days. I traveled to about 20 European countries and took a massive amount of pictures, but I lost them all. My laptop was damaged, and so were my archives. 
It's only within the last couple of years that I started publishing my photos on Instagram. So you'd only see my pictures from India there. My country has a lot to offer in that sense. Take, for example, the Spiti valley in Himachal Pradesh. I love its fresh air, fresh water, the landscapes – they are really stunning. This place has given me a lot of inspiration.
I've been shooting many videos on my way – I'm constantly thinking about something that I'm going to film next. My favorite video is always the one I'm currently working on. 
Landscapes or portraits? I'd choose landscapes and storytelling photographs. Yes, definitely storytelling is what excites me most. If you see a photo and you can tell a story behind it – whatever that is, the culture, the climate, the lifestyle – that's the best part of it. 
Photos or videos? I won't be able to make a choice. I love both. I was actually planning to direct a movie and shoot it on a mobile phone. I have a story for it and I'm working on the script. I've arranged for some of my friends to act in it, too. We're planning to shoot it in real locations. Hopefully it's all going to happen in the near future when the pandemics are over. 
I'm definitely planning to grow the audience of my account. I haven't done much for my promotion yet, but it's in my plans. So I'm looking forward to reading more about Instagram promotion in Movavi Blog. 
Start telling your own stories today. Download Movavi Clips today and join the community of content creators from around the world!
Follow Aswin's account via this link