If you are an adventurous traveler who likes to roam around lightweight, you've probably faced a typical backpacker's problem: fitting everything you need in one single piece of baggage. It's even trickier if you're only taking a carry-on bag, and to make matters worse, sometimes you have to limit it to less than 20 lbs. When you have to question every extra item, it seems impossible to pack filming equipment to take with you. Which is a real shame, isn't it? Particularly when you're going to explore truly breathtaking locations, do extreme sports or simply spend some amazing time out with your friends – wouldn't you want to keep those memories in a series of videos to watch later on? 
Well, actually, there is no need to compromise. Nowadays there are tons of ultra-lightweight solutions for filmmakers, vloggers and anyone who likes to keep a record of their journeys. A complete filming kit can easily fit into a small purse. What are the best options for lightweight travel filming gear? Here are a few devices to consider:
A Better Smartphone

After all, it's something you always carry around anyway. So, if you're really looking to save some luggage space and still want to get high-quality footage, opt for the latest models which offer the most advanced camera settings and lenses. Yes, it's a costly investment, but it's still within an average budget of a decent DSLR. According to recent reviews, iPhone 11 Pro is reportedly great for capturing almost anything. Not an Apple fan? Have a look at its competitors – Samsung and Huawei. Just don't forget to carry around a power bank with you – remember you can't swap batteries on your phone!
GoPro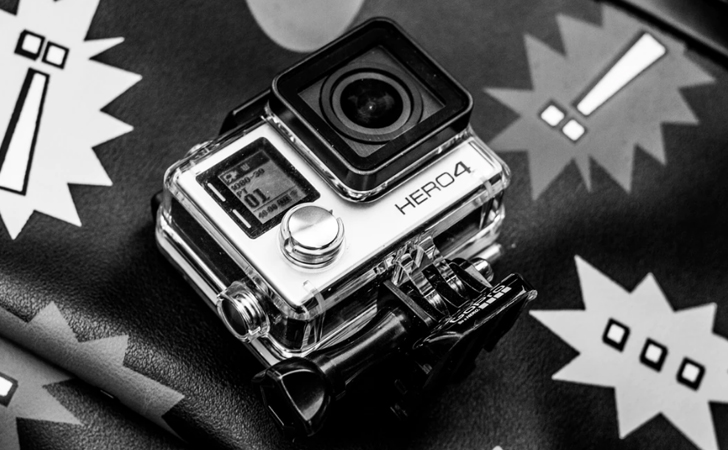 Do we even need to explain why every world trotter needs a GoPro? First, it's light and small enough to be carried around in a pocket. Second, most average to high-end options record in HD, 2K and even 4K. More advanced models also offer built-in stabilization, which is highly essential for filming in motion. With the right accessories, you can attach your action camera to almost any surface, allowing you to get more diverse and fun content. The original GoPro Hero series may be quite pricey, but there are always cheaper alternatives out there – check out the options we've picked.
Enjoy our special 10% discount for all blog readers!
Promocode: SUPERBLOG
Camera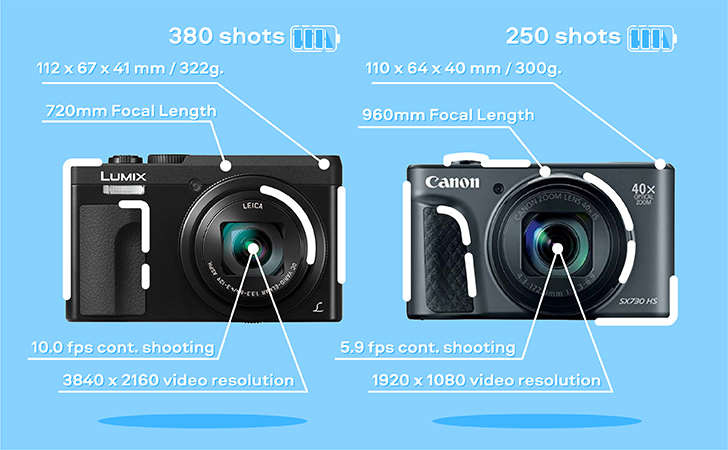 Sometimes neither a smartphone nor a GoPro will give you the kind of image you want. Luckily you no longer need to carry around a bulky DSLR and extra lenses – technology has progressed enough to fit most of its features in tiny digital cameras. What's also important is that these cameras are easy to operate – it takes seconds to get it out and start filming.. Based on the amount of good reviews, Canon PowerShot SX730 seems to be a frequent pick amongst travel vloggers. It offers 40x optical zoom, 1080p Full HD quality and a built-in wireless capability – a great feature which allows you to transfer the footage straight onto your phone or computer. Some cameras of a similar kind also record in 4K – most of them are more expensive, but you can always look for deals (for example, check out PANASONIC LUMIX DC-ZS70K). 
Lavalier Microphone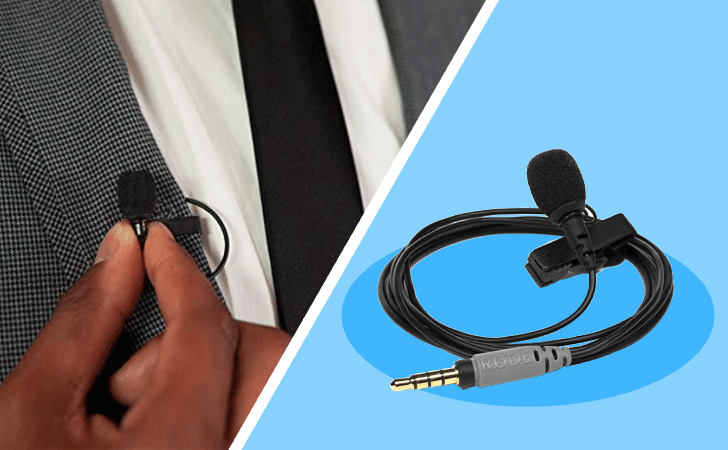 A clip-on microphone is a must-have for all travel vloggers. No, your phone's or camera's built-in microphone won't work, as it can't isolate your voice from the noise around and doesn't offer good quality sound. Instead, fetch yourself a tiny lavalier mic – another device that can easily fit into your pocket. Rode smartLav+ can be a good option that suits smartphones and cameras equally well. Alternatively, you can have another look at Aliexpress and pick something cheaper, but make sure you read the reviews first – audio issues are much more difficult to fix than images.
Stabilization tool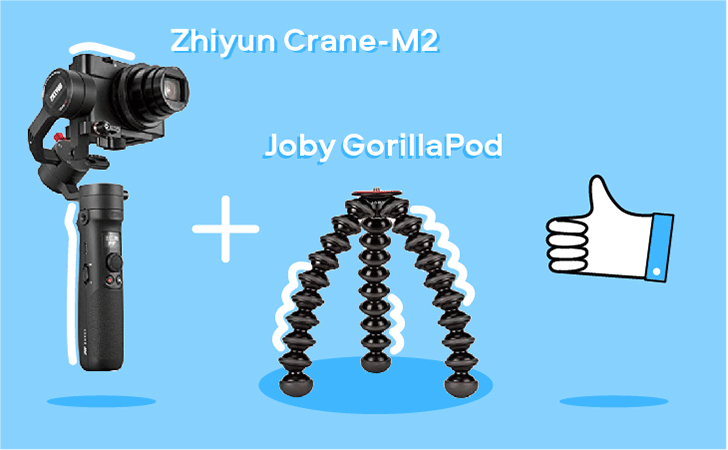 It's very much up to you what you choose – a gimbal, a tripod, or even a selfie stick. If you want your backpack to be as light as possible, and you only use a smartphone for filming, you could easily get away with a selfie stick – it works quite well as a hand-held stabilizer too. For GoPros and digital cameras, it's worth looking for something more advanced. Consider investing in a universal tool that fits most lightweight filming devices: so far we've heard some positive remarks about Zhiyun Crane-M2, but you might want to explore other options by this brand tailored specifically for smartphones or bigger cameras. Besides, you might also need a small tripod for recording timelapse, taking selfies and so on – try Joby GorillaPod, a tool recommended by an inspiring vlog Backpacking Bananas.
Now, if you're looking to become one of those digital nomads who manage to edit and publish their travel chronicles on the way, we strongly recommend that you master editing videos with your phone. Although it is usually much more convenient to do that on a laptop, you don't always want to carry around an extra couple of pounds – particularly if you're out on a mountain track! The good news is, editing with a smartphone is actually really easy – especially considering that you've already got some good quality material with all the equipment listed above. Check out our How-To manual on mobile editing by Movavi Vlog Team to learn more.