Hey there!
Turns out, we at Movavi have a big community of fans of Korean language and culture, from gory Kim Ki-duk cinema to delicious kimchi. To spread our passion for all things Korean, we've created a special effects pack – Cute Korea.

This is a real deal chill-out pack! It's definitely for you if you're into meditative sketching, coffee breaks or pizza-parties. Fans of Pusheen-style characters and Asian animation will also relate to this pack. And it's the first pack that includes an intro, so check it out in the Effects Store!
By the way, the food bloggers among you will also find some cool animated stickers and titles for your blogs. Just look at these guys: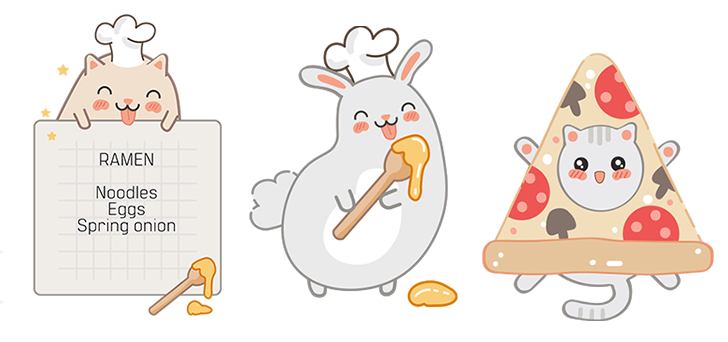 Prefer bibimbap to ramen? Remember, you can always change the recipe text!
The set includes:
9 titles
9 stickers
5 backgrounds
2 transitions
1 intro video
If you're still looking for ideas of what to do with the pack, watch our guide on how to use the effects:

Stay creative and stay in touch!
Yours as always,
Movavi Team.