It has been three years since Instagram launched stories, an alternative to traditional social media posts. The format of short 15-second posts visible for just 24 hours was instantly popular among the platform's millions of users.
Stories became not only a way to post what seems to be not worthy of a presence on your feed, but also an important vehicle for maintaining and increasing engagement with your audience. For the posts to be truly effective, you need to create eye-catching interactive content that viewers will want to watch to the end and share with their friends as they look forward to the next in the series.
Below you'll find some creative Instagram story ideas. So dust off your imagination and get inspired to make your Instagram feed memorable!
5 Unusual Ideas for Instagram Stories
The Tap on Screen Game
Create a video from a selection of similar pictures. One of these images should be "correct", with all the elements in the right place, while the others should be "wrong" in some way, with one or more elements in an incorrect position (this can easily be created in a photo editor). The viewer is supposed to tap on the screen to put the story on hold the moment the correct image is displayed.
If you want to add levels of complexity, increase the frame rate in each consecutive story – the game can be spread over more than one post. The faster the images change, the harder it is to catch the right moment!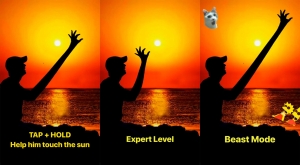 Source: @pablo.rochat
Boomerang or Not
The Boomerang function lets you make looped videos that play forward and then backward. Turn this format into a game and confuse your subscribers by creating a video that simulates the Boomerang effect. For example, you could walk out from around a corner and then retreat back. Or play a short tune on the piano and then play it backwards. Viewers have to guess whether the video is real or looped.
Actually, your video may prove to be indistinguishable from Boomerang and just hilarious! In any case, this game is guaranteed to get your followers excited and coming back for more.
#15secondday
Show your audience what your day was like. Shoot videos of what happened to you during the day and then combine those into one movie. But remember that one story cannot last longer than 15 seconds.
To set the mood for your video, add some music. If you want to include more events in your video, speed up the playback. Stories in this format are easy to create on an everyday basis.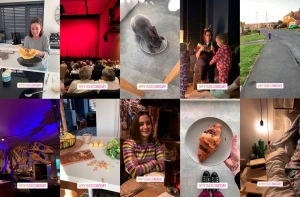 Source: @allthatisshe
Create a Character
Think up a funny lead character for your stories and make a series! The protagonist can be made of anything you see around you (for example, a toy, a cactus, an apple, or even a sock). Your pet or a character drawn on your tablet would also be perfect. Create a series of stories featuring your original character: think of a storyline or improvise from one series to another.
If you go on a trip, you can take your character with you to present photos from the trip. Alternatively, your character could be a static component of your posts, commenting on events by way of a speech bubble. Feel free to do whatever your imagination comes up with.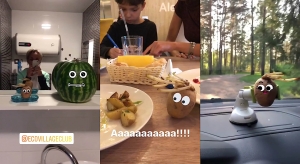 Source: @kkkrem
Make a Slam Book
This is certainly the most nostalgic item from our list of ideas for Instagram stories. Did your classmates pass around notebooks with questions that others were supposed to answer? Your answer probably depends how old you are, but if you were in school in the 1980s, you're almost certainly familiar with this topic. Anyway, Instagram invites you use this school tradition to color up your account!
Prepare a good-looking form with questions, post it as a story and tag your friends so they could make a screenshot of the questionnaire and repost it in their stories with their answers typed in. Don't forget to write your own answers and share them with your subscribers!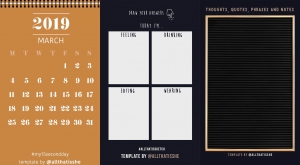 Source: @allthatisshe
Finally, whatever story format you choose, consider the quality and the size. Your video should have at least 600 pixel resolution, the size should be 1080х1920 (9:16), and it should not exceed 4 GB. If a file is too large, Instagram will compress it, which will compromise the quality.