April 14th marked the start of the last season of the most important TV show in the world, Game of Thrones. Finally, we will find out if the people are able to stand against the White Walkers and who will get the Iron Throne. We decided to prepare for the final chapter and refresh our memories about which characters made it to the final season (and who was less fortunate).
Recently, we told you about sweding — fan-made parodies of popular blockbusters or trailers. We liked the idea so much that we've made our own little sweded film.
The video contains spoilers! If you haven't seen the series and want to enjoy the show yourself, read our article instead – it is completely spoiler-free.

Creativity is the key to sweding: the more complicated the original costumes are, the harder it is to copy them. Also, two years ago, costume designer Michele Clapton admitted that the crew used Ikea rugs for the Night Watch brothers' capes. And that's in spite of their big budgets! The production designers just had to add some paint and make it look old.
We didn't go to the nearest Ikea, so we improvised. We used wigs, fur coats and cloaks, but the hardest one was the Night King.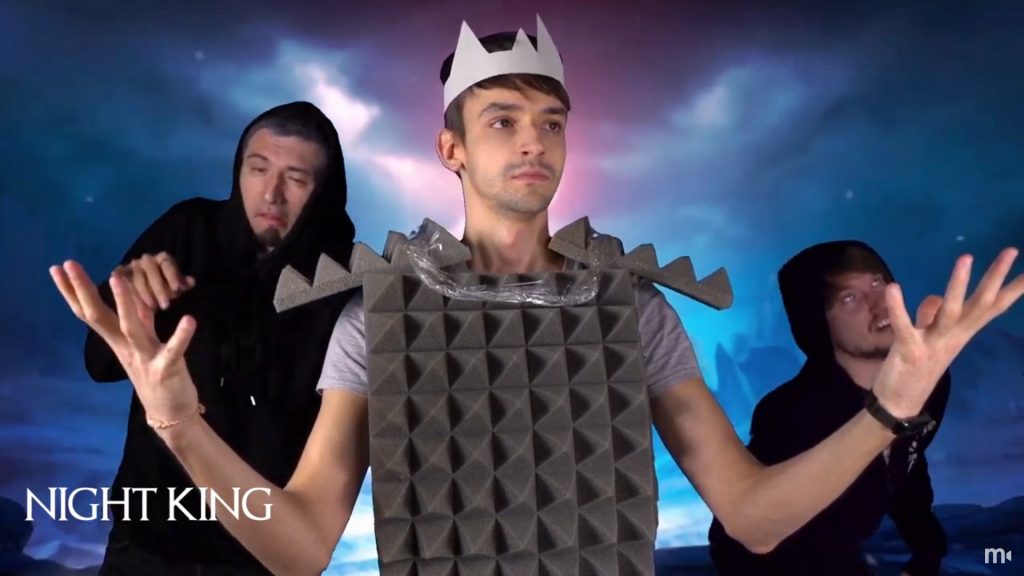 Since sweding demands that filmmakers use a voice-recorded soundtrack, we sang the intro song. But we broke the rules and used visual effects instead of hand-made ones. After all, we needed to test our new Blockbuster and Fantasy packs from the Movavi Effects Store.
These packs include titles, stickers, backgrounds, and frames – and they're all created in a single style. Before you start working, download the packs.
How to Apply Effects in Movavi Video Editor
Titles. Steel and fire from the Blockbuster pack are exactly what we need to recreate a harsh world where swords are used to solve problems and the Lord of Light is worshiped. Each pack includes a number of backgrounds – go to the Import tab to find them.

Transitions. hese help to make cuts more dynamic and innovative. Each of the two packs we used has two different transitions: Shield 1 and Shield 2 in Fantasy, Lightsaber and Meteor in Blockbuster.

Stickers. These effects are not just for romantic vlogs: Blockbuster has explosions and fire, while Fantasy gives you magic runes in blue. Choose the stickers you like and adjust the size and movement to get your desired effects.

For example, we used fire stickers to add magic into this shot of Melisandre: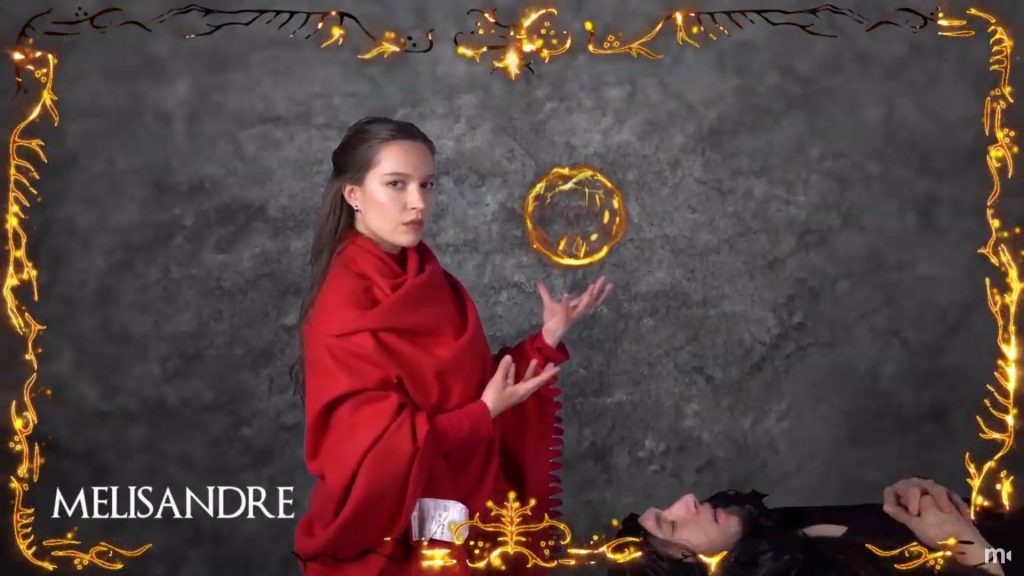 Now it's your turn to remake a blockbuster at home – we're sure it'll be great!