Within the last few years the travel vlogging industry has become one of the most competitive fields in the digital sphere. These days it might seem impossible to handle the competition without a solid marketing strategy paired with a huge advertising budget.
But what if we told you there's actually a way to grow your YouTube audience effectively with almost no financial investments? Yes, this is not something that can be done quickly and easily, yet it'll pay off with time.
Our user Tom has been promoting his YouTube channel "Big Fat Besty" organically and is already reaching over 2.8 million views in total, with 13.2K subscribers regularly watching his videos. Read on to find his tips on how to grow on YouTube!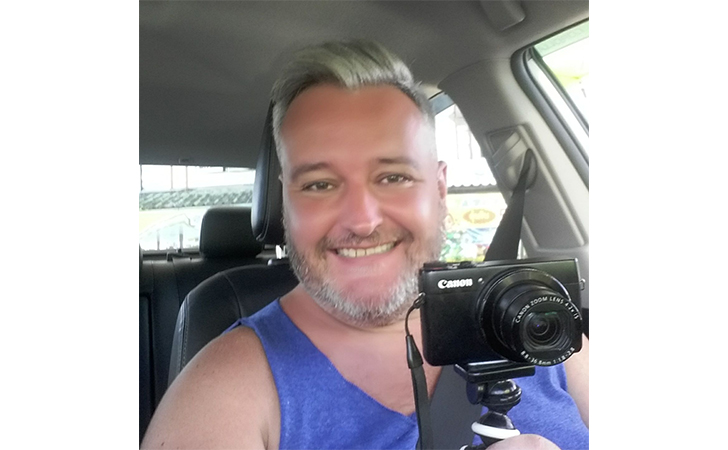 Travel vlogging is not my main job. I am a boxing MC so I go around the UK working at boxing events. I'm the one who says "Let's get ready to rumble" at the ring. What's brought me into the YouTube business? I've been going to Thailand for 19 years since 2001. About 3,5 years ago I've decided to buy a GoPro and start vlogging – just for fun. Now I've got over 13K subscribers: I'm not a huge vlogger, but it's coming on OK.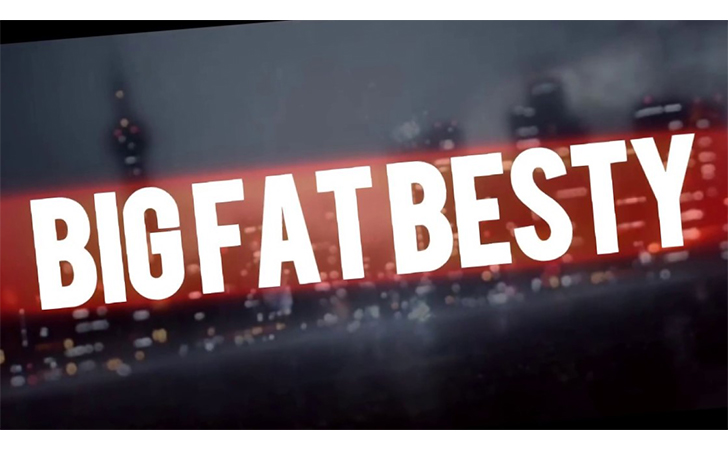 Like I said, I initially set up the channel just for fun. What I knew back then is that there are quite a few big community groups on Facebook and other social networks that are popular with people living in Thailand. When I was preparing for my trips, I was watching other vloggers and bloggers that I found on Facebook. I was checking out their content, getting involved in conversations and so on. And what's good about this blogger community is that we all help each other to promote. If there was some big vlogger who liked what I did, he'd mention me on his channels and help me meet up with other bloggers. Also in Bangkok and Pattaya there's quite a big expat community where you can meet a lot of people, and they help promote your channel as well. Now I'm at the stage where I can help others promote, too. So that's how it all works: a lot of social media, a lot of help from the community.
There are also YouTube channels which are dedicated to following vloggers in Thailand. It's almost like a magazine: every week they feature about 30 seconds of what's been going on with each character. So if you subscribe to those channels, you can observe what all those bloggers are up to. And if you like what they do, you go and subscribe to them.
I never invested anything in advertising. I did spend some money on more advanced vlogging gear once I decided to take it more seriously. So I bought Movavi Video Suite 2020, which is a great set of software. I must admit that I'm really happy I chose Movavi Video Suite. One of the great things about Movavi is that it's stable. You can take in anywhere on your laptop, and it doesn't break down.
Give it a go with Movavi Video Suite – we're offering a special 10% discount for all blog readers!
Also I upgraded my cameras and audio, as I knew I needed an external microphone to make my videos sound better. I never promoted myself on YouTube or Facebook, although I did consider it. It would've made more sense if I was a local blogger, so I could effectively reach out to the local community. But because I'm more of a vacation vlogger, most of my audience comes from the UK, the USA, India, Canada and Europe. So I never tried targeting anyone specifically.
What's helped me a lot is that one of my videos ended up going viral. It's gone up to 1.8 million views, and that really helps. When you've got so many people watching one of your videos, there's always a chance that they'll check out others, like what you do and subscribe. It was called "Pattaya 2017, girls… How much?" And that sells. I don't really do this kind of videos, my channel is all about travel, hotel reviews, getting the best airfare and so on. It's not my best video either. Which means that, even if you've got some really good videos that you're really proud of, they won't necessarily get you the numbers. And than there could be one random video that makes your numbers soar.
By this time I kind of know what impact each of my videos will make. If I'm doing a hotel review in a big city like Bangkok, it's gonna gather somewhat between 8 and 12K views. If I'm doing something about exploring the islands and other locations around the country, I know it's not gonna do so well. City videos usually do better.
I don't do any product placement as such, but there are still some partnership opportunities available for vloggers like me. For example, you can take advantage of an affiliate program with Agoda – a website where you can book hotels, pretty much like Booking.com. If you join the program, you can put lead people to Agoda through specific links assigned to you, and if they follow the link and book something within the next 24 hours, you get a small kickback for that. As far as I'm aware, it's open to anybody who has a website or a blog.
As a vlogger, I also have certain restaurants and hotels reaching out to me for reviews. They don't pay me to feature them but they offer me a free meal or invite me to stay at their hotel for a night or two. Since I hit 10K subscribers, I've been getting more of these proposals. I'm just a micro-influencer so I don't feel comfortable reaching out to hotel groups and asking them for free stuff. But if they want to offer me something, and I like it – I happily accept it. On one important condition though: if I don't like what I get, I'd rather pay for it – and I don't mention it on my channel. I don't advertize something that I don't think is good.
When I first started, I was very eager to post a lot. My first video was a walk-and-talk down one of the popular streets in Pattaya. I didn't edit it, and neither did I edit any of my first videos – I posted them raw. I posted whatever I could, reaching up to 3-4 videos a week. However, when I got home from that trip, I realized that YouTubing was a lot of fun – but I had no footage to carry on doing it. I went from 0 to 300 subscribers during a 3-week holiday, and I already had people watching my channel, but I needed to keep them interested. So I realized I couldn't just make videos when I was on holiday and then go on a 6-month long break. So I started saving some footage for the time when I was back home, then I'd edit it and post it at the same time every Friday, once a week. I realized that scheduling was crucially important, so I'd recommend every YouTuber to take that into account.
As for the most demanded formats on my channel, I always try to do a variety of them. I find hotel reviews to be popular. You really get views on those, as people are always looking for reviews of the hotels they're interested in. Restaurant reviews turn out to be quite popular, too. Walk-and talks do well if there are any events going on, or if there are some tourist attractions featured. People are interested in whatever they can do and enjoy during their vacations.
Movavi Video Suite has been great for me so far. It's actually been fantastic. It handles 4K videos really well, which is important for me. I also use some of the effect packs – as a travel vlogger, I obviously use the Travel bundle. If I wanna do more cinematic stuff, there's the Blockbuster pack, which I use quite a lot. I used it specifically when I went to Chernobyl, Kyiv. That was excellent.
When I'm out there in Thailand, I tend to gather my subscribers for a meetup in a bar. For my birthday party in February about 150 of my subscribers turned up, which was really good. I enjoyed that a lot.
It's really hard to survive in these crazy times when you're a travel vlogger. I can't travel – so I can't vlog! No new videos means no extra money from Google coming in. Also what makes it even harder is that I can't go back to Thailand, as no one except Thai people are allowed to enter the country at the moment.
My future travel plans? I don't know yet. I really want to go back to Thailand, but we'll see if we're allowed to go there any time soon. If it works out, I'd also like to to the USA in early 2021. I've been there before but never did any vlogs. I also want to do some blogging on a cruise ship, which I think could be fun. Another idea is to go to Vietnam. But anyway, I want to go back to Thailand in the first place – as soon as I possibly can. It's so diverse – it's like a whole world squeezed into one country, and I really love it.
Tips on Promoting Your YouTube Channel From Big Fat Besty
Make your content engaging and genuinely useful, so people would find it organically while searching for something.
Experiment with different formats and topics – you never know which of your videos has viral potential.
Scheduling is important. Don't put up all your videos at once and then go silent for months. Try to post regularly at the same time every week.
Once you've decided to treat your blogging seriously, it's worth investing in decent filming equipment.
Post honest reviews to gain a trustworthy reputation with your viewers, so more businesses would want to get featured on your channel.
Take advantage of the community. Research social network groups and try to connect with other bloggers and vloggers.
Reach out to your audience. Post your content on local resources and organize events to meet your subscribers face to face.