We've been talking quite a lot about making videos for fun, starting blogs and YouTube channels, producing video tutorials and presentations for your work, and so on. But hey, if you're truly passionate about video editing, what about making it your full-time job?
If you've never wondered how to get into video editing, you might not have a clear idea of what exactly this kind of job involves. So, what does a film editor do? Editing, that is. Lots of editing. But that's not all.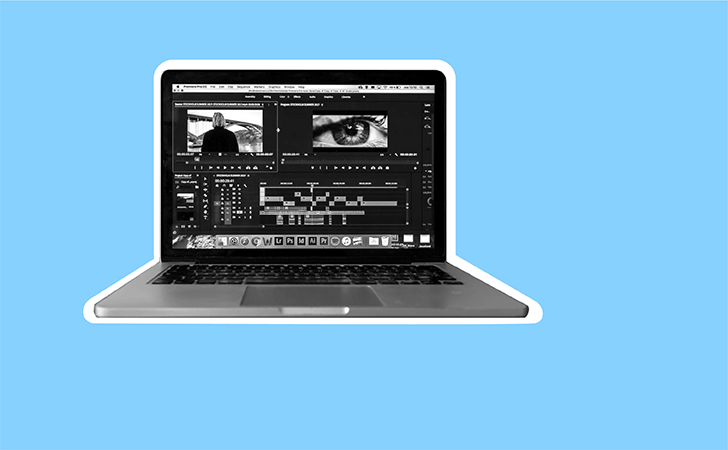 A typical job description for a video editor will most likely highlight these key duties:
Importing video footage into the system

Reviewing the material to identify the best shots

Putting those shots together in the right order

Composing sequences with finished narratives

Applying color correction, color grading, and effects

Adding titles and graphics as needed

Working with producers and directors to ensure everything looks good

Exporting and converting the media to the appropriate format
Enjoy our special 10% blog reader discount on Movavi Video Editor Plus!
Promocode: SUPERBLOG
And all sorts of other tasks that make up the post-production process. Which can be super exciting – particularly when it comes to large projects such as Hollywood movies, Netflix series, or the Olympic Games. Sound tempting? Here's our guide to how to become a video editor and make a career of it.
How to Succeed In a Video Editing Career
1. Study Hard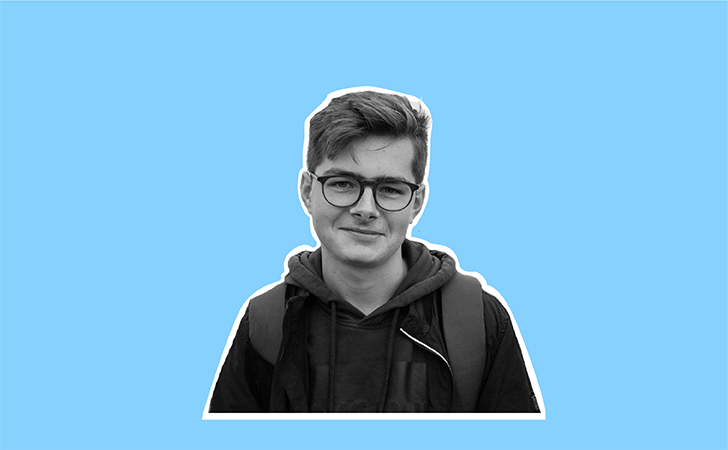 While there are certain university degrees designed to foster future video editors, frankly, this is one of those jobs that you can get into without a degree. Most of the great editors out there started their journey without a professional diploma. Becoming an editor does indeed require a lot of learning, but you don't need an institution to teach you these skills. While there is plenty of free information on the net to enable you to study on your own, you might consider investing in a specific editing course – either online or offline. This way you'll get the basics structured in the right way. You'll also need to have your progress reviewed, so be sure to choose a course that involves handing in practical assignments.
Treat this course as your primary training and keep getting better on your own. Start practicing by putting together some of your own footage. Consider making clips of your favorite travel videos or assembling your family archives. Use some simple user-friendly editing software such as our Movavi Video Editor so you don't have to be distracted by the technical aspects at first – you'll have the opportunity to nail them later. Once you learn how to cut and piece together your material the right way and master the art of composing narratives with your visuals, it doesn't really matter what software you use – you'll find you can adapt to most of them.
2. Create Your Portfolio
You can't just pop into some production company's office with no experience and ask for a job. They'll want to know what you can do, and they are not going to teach you the basics. Your CV means very little in this sphere – particularly if you're just beginning your journey in video editing. So you have to build your showreel first.
If you find you're struggling to get any job offers at first, try offering to work in exchange for credits. Start by editing for school celebrations, charity events, or amateur music videos. Get your clients' consent to use these materials on your personal website, LinkedIn profile or specialized platforms for creative professionals. Merge clips from your best work into a 2-3 minute video which will showcase the projects you're most proud of. That'll be your showreel. Upload it to YouTube so it's easy to view and share, and include a link in your CV.
Little by little, you'll have more projects to include in your showreel. If you continue to work on your skills, at some point your portfolio will hit the target, whether it's editing for a popular YouTube blogger or getting an entry-level editing job with a TV production company.
3. Build Your Network
Once you've made your way into a professional editing environment, it's often more about who you know than what you can do. Talk with colleagues in professional forums. If you're specifically interested in how to become a film editor, go to movie screenings to meet people from the world of cinema. Contact directors and producers via LinkedIn or even Facebook. Don't start by directly messaging Steven Spielberg – look for independent documentary and feature directors, small production companies, and local TV stations.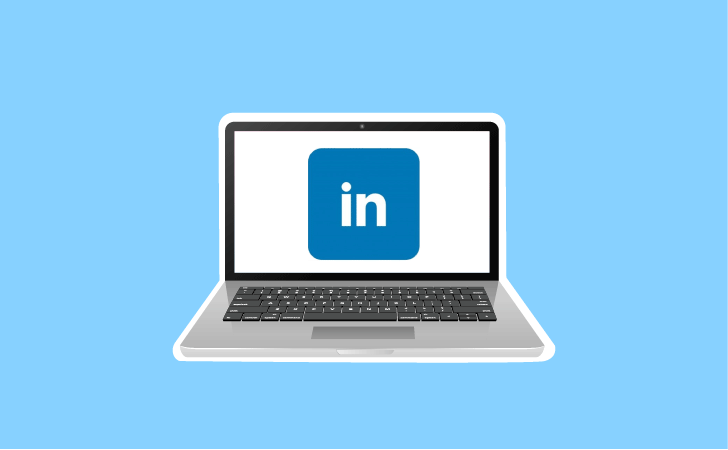 If you're not new to job hunting, you already know what a disheartening process it can be – and video editing is no exception. You'll have to send out dozens (if not hundreds!) of e-mails before you start to make valuable contacts. Keep going – it'll pay off in the end.
4. Keep Working
Just like any other job, video editing offers plenty of opportunities for career growth. You might start out as an assistant editor in a small digital marketing agency or a junior production assistant on TV. The more experience you gain, the more you grow. You may get promoted within your company all the way to chief editor, or you might move to a bigger production outfit. It's often worth considering a lower position in a more influential company, as it'll mean future employers will have heard of the projects you've worked on.
5. Stay Updated
Remember that being a skilled video editor is not just about your creativity. You need to be exceptionally tech-savvy: the more you know about key software products, the higher your value on the market. Keep yourself updated on the latest versions of the programs you usually use, explore other products in your spare time, and keep an eye on industry news. Stay on top of trends.
Never forget that video editing is an art form, and art is constantly evolving. Watch the latest TV shows and make going to the cinema a regular habit. Surf popular YouTube channels and take note of what's trending. Keeping track of the latest approaches in video editing is a must for anyone looking for professional growth.
How to Get a Job As a Video Editor?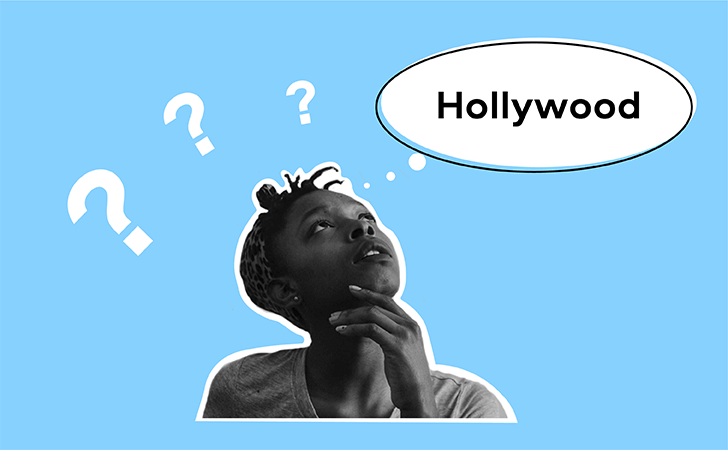 Do you see editing as your main source of income or are you just looking to do some freelance work in your spare time? As a pro, you can climb as far up the career ladder as you're determined to go. You might eventually end up in one of your country's top production companies and see your work on the big screen or on TV. If you put enough effort into building your professional network and enhancing your skills, it's not unlikely that, some day, you could end up in Hollywood!
Alternatively, you can keep it simple by doing video editing as a part-time gig. The demand is still high: there are weddings, corporate parties, promotional clips and many more casual editing jobs you can get.
Start by looking for jobs on platforms for prfessional video makers. For example, industry websites like Video Collective have a range of film & TV jobs. Also, you can search for freelance projects on these platforms:
Video Editing Jobs on Freelancer.com
You can also have a look at other job boards for freelancers specific for your country or region. If you're already confident enough to seek a full-time job in this field, surf through LinkedIn, Indeed, Talent Manager, Jooble and local resources for jobseekers.
How Much Does A Video Editor Make?
There's no doubt you can make money from video editing and even live off it. However, your potential income depends on many factors. Say you're working as a freelancer. You might survive on lots of small projects as small as $50-100 each, or you might occasionally get signed up for large productions worth a few thousands per project. If you're working full-time, your income might be anywhere from $1000 a month to $3000 a week – it's all about where you're based, the kind of company you work for, and how much experience you have. Once you get into this business, what you get out of it depends on you.
Start Your Career Today
Firstly, fetch yourself a powerful PC or laptop. Secondly, begin your journey in video editing by downloading Movavi Video Suite. This is a complex software solution that features everything you need for a successful start – including our screen recording program and a video converter.
Fancy a little discount? Use our special promocode BONUS10 to get 10% off the program! Or simply click on one of the links below: