Inspiration is one of the greatest motivators. We take big action towards the things we are most passionate about, but we also need to maintain inspiration while tackling all the in-betweens. Whether you are working towards a small DIY project on the weekends or blogging on the side, fresh ideas can keep you going. 
Have you ever thought that a visual search engine like Pinterest can be just the source of inspiration you need for your photo or video projects? Or even better, your visual mentor to get you started on your blog?
Now, let's explore the different ways pinning others' ideas can help bring out your own.
Explore Other Accounts
You can start by searching for blogs dedicated to specific types of photography to suit your mood. Start by following some of the top accounts in your desired category by typing your keywords in the search bar. At the first turn of results, filter by "people" in the dropdown. Pinterest will display a preview of some of the top profiles corresponding to your search.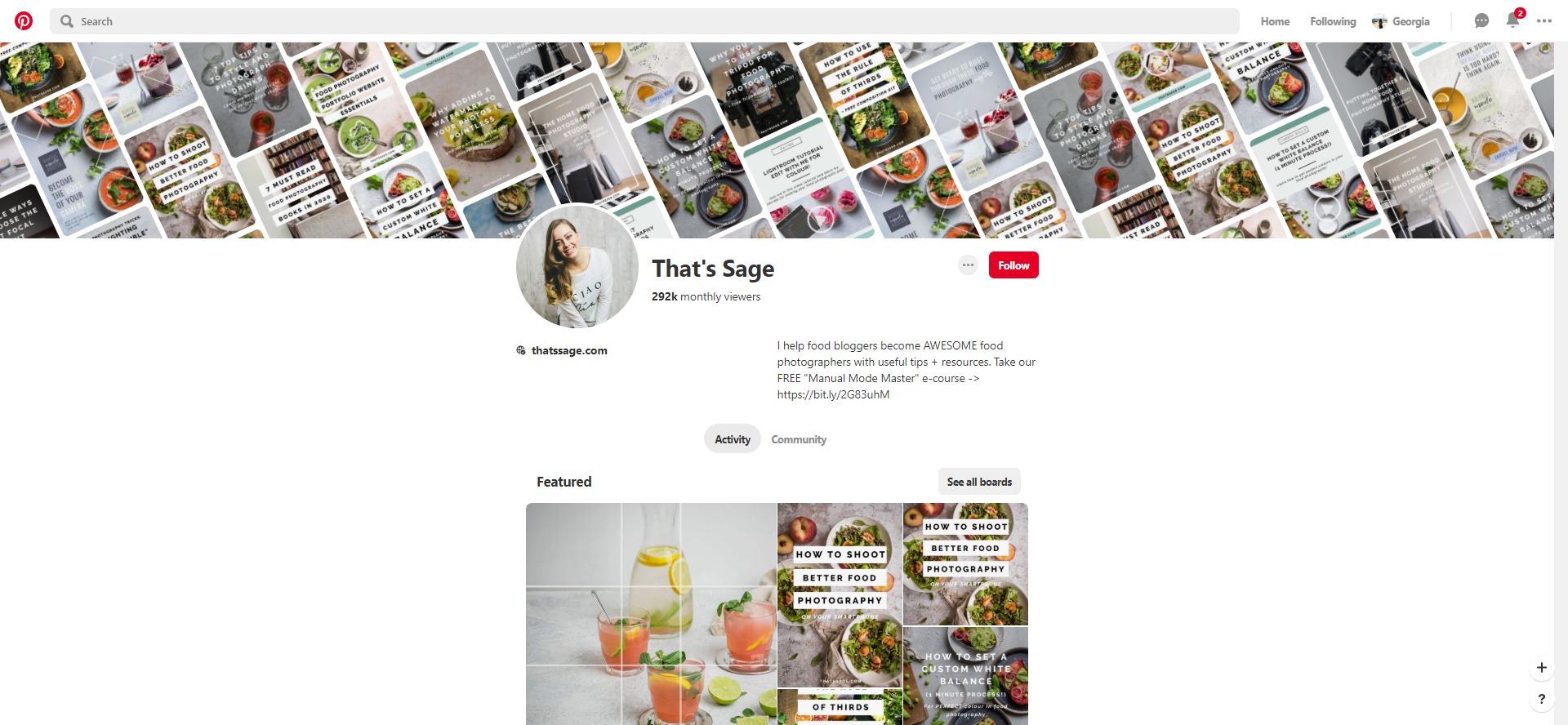 Most who have a huge following are full-time photographers or lifestyle bloggers, so you can be certain you are learning from the best. Pin their ideas, and navigate to their blogs or websites anytime for even more tips and inspiration on how they achieve their results.
Food photography
The above experiment returned several accounts whose mission is to make you a better food photographer. Two Loves Studio and That's Sage, each with an impressive following, categorize their information in themed mini-guides. That's Sage, directs you to her blog with captioned images where you can find articles dedicated to food photography.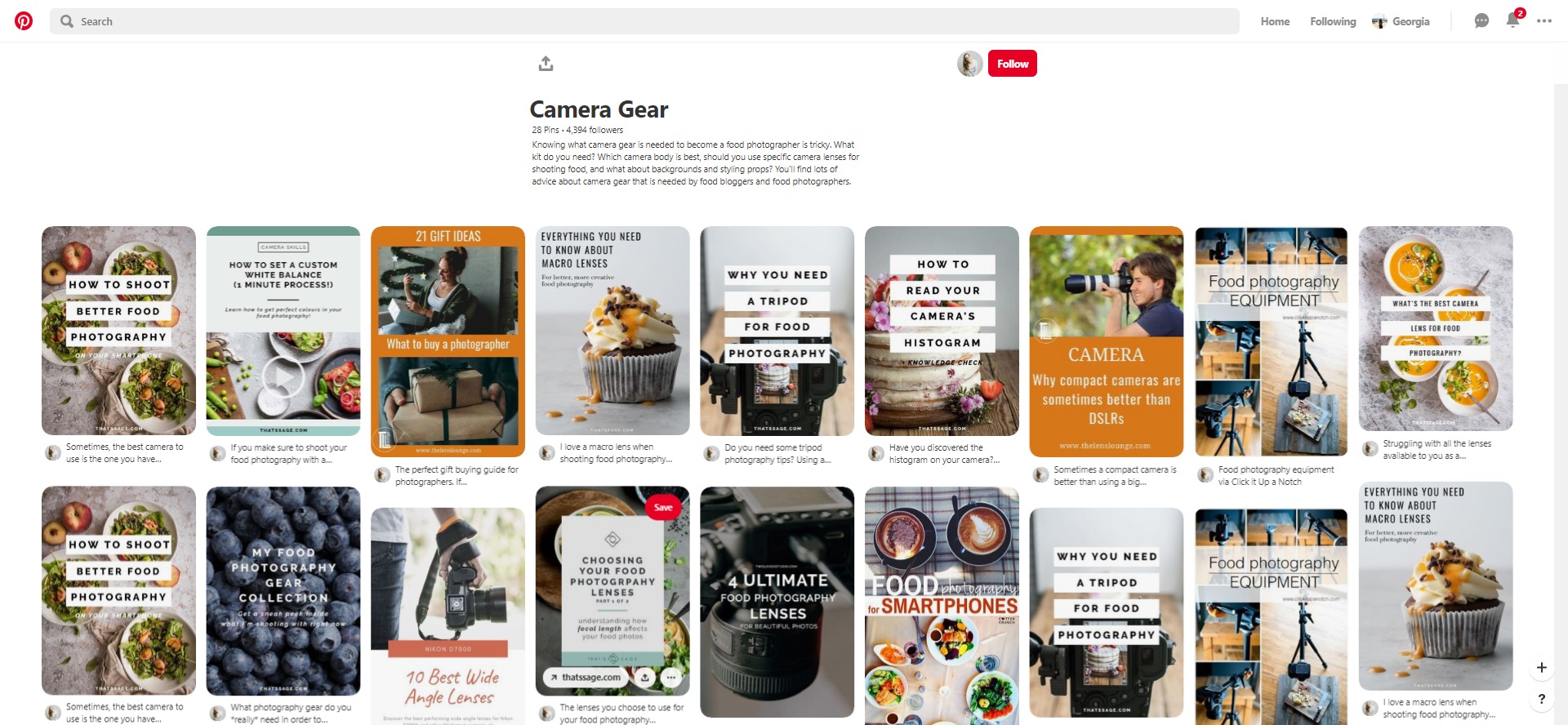 Enjoy our special discount for all blog readers!
Promocode: SUPERBLOG
Download Movavi Video Editor Plus with 10% discount for Windows
Download Movavi Video Editor Plus with 10% discount for Mac
Lifestyle
If you're looking to take inspiring travel and lifestyle images in new destinations, look no further. An account with over 4 million followers that captures lifestyle at its best is by Lauren Zwanziger  – a true compilation of eating, traveling, fashion, and living that can spoil even the best of us. Your favorite lifestyle pins can help you plan out your next trip and discover the best spots in the world to visit and capture.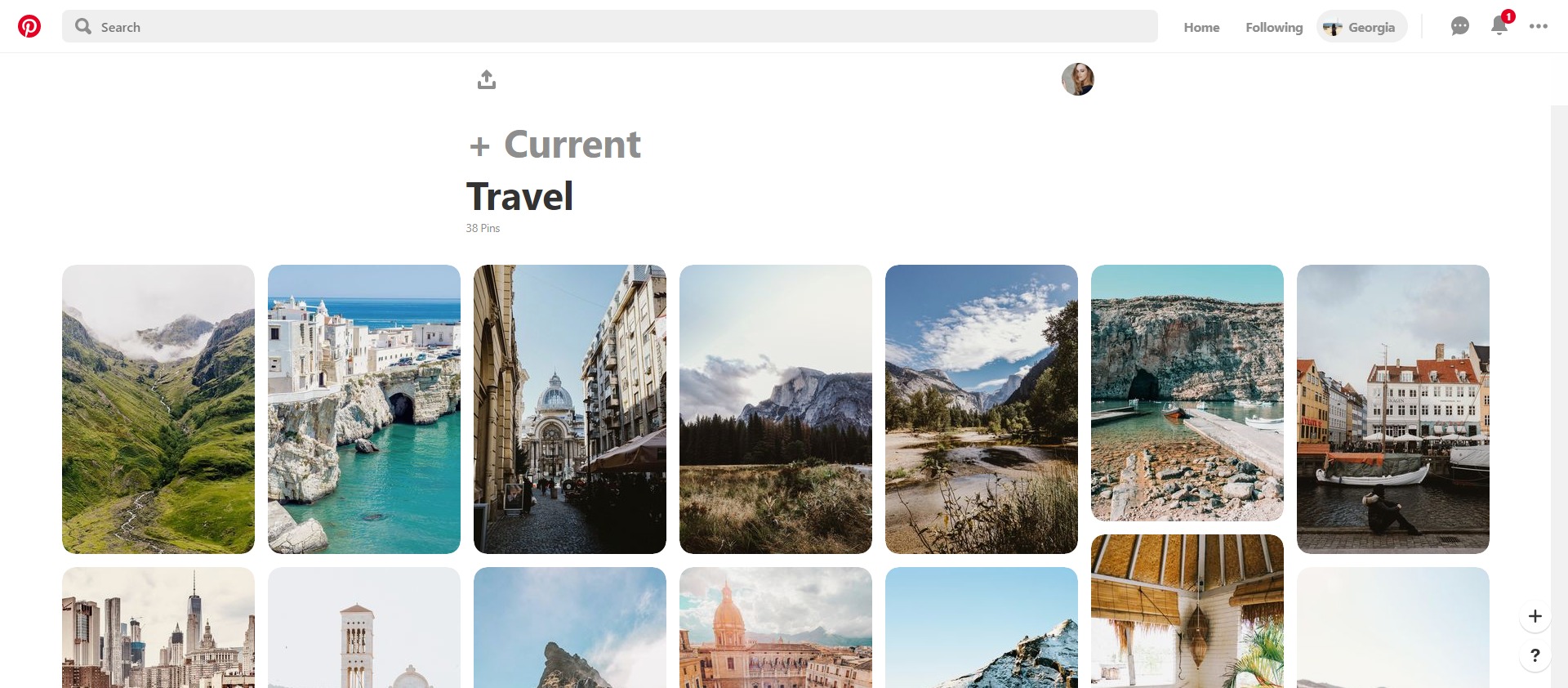 Beauty 
Some categories naturally lend themselves better to visual platforms. You guessed right, beauty shines on Pinterest! This is how it looks: you will most likely stumble across easy-to-digest beauty-hacks in infographic form and beauty products that pop up everywhere. Influencers and beauty brands surely play their part in this category. If you are a makeup artist looking to take awesome pictures of your work or want to learn how to take flat lay images of products to promote your business, gather the right inspiration from the best sources to do it on your own!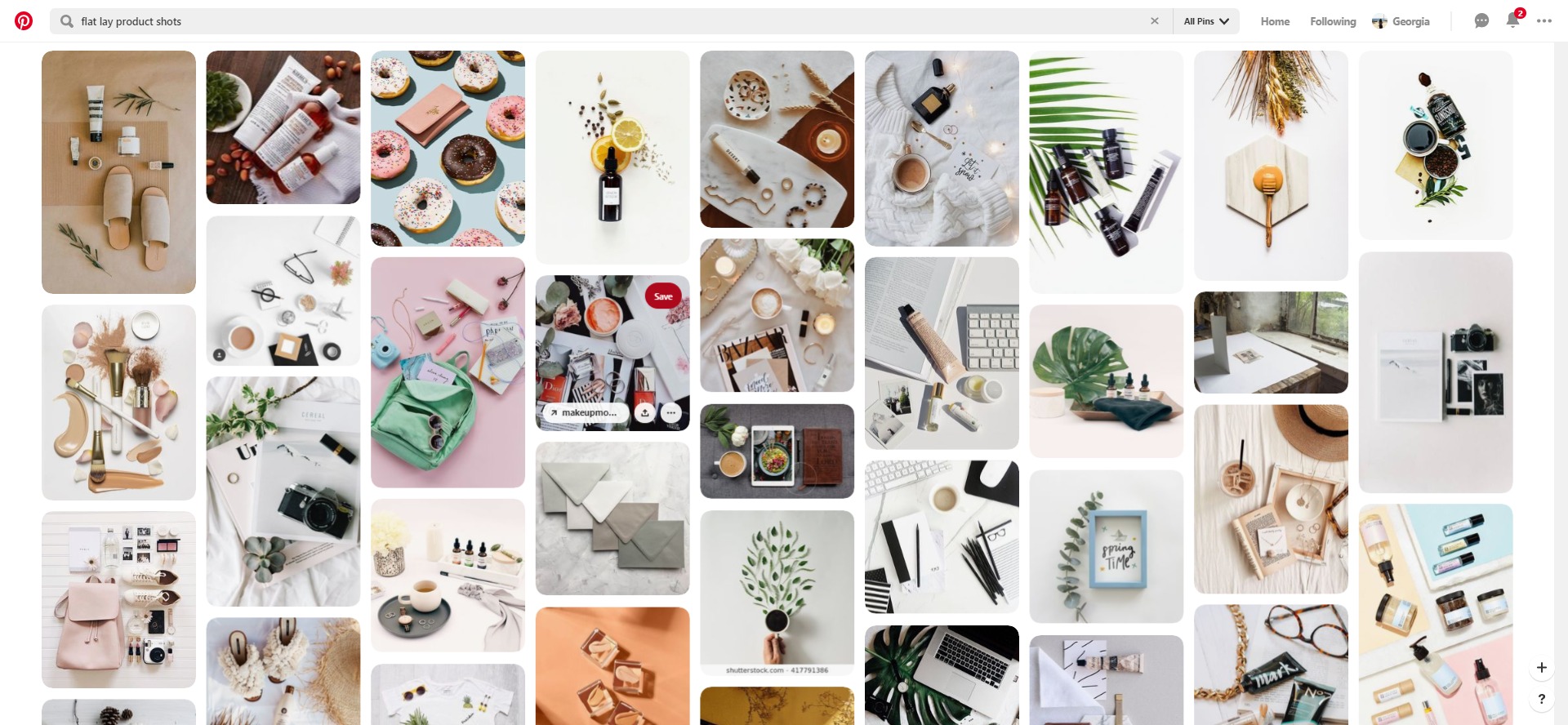 Editing
Discover how to apply certain effects to your images by looking up "photo editing". You will also come across demonstration videos in this category on how to apply effects and edit your photos for social networks. The same goes for video editing. Discover what's trending under the most popular content format by going through the top results from your search. You can also navigate to suggested categories from the bar for more tailored content.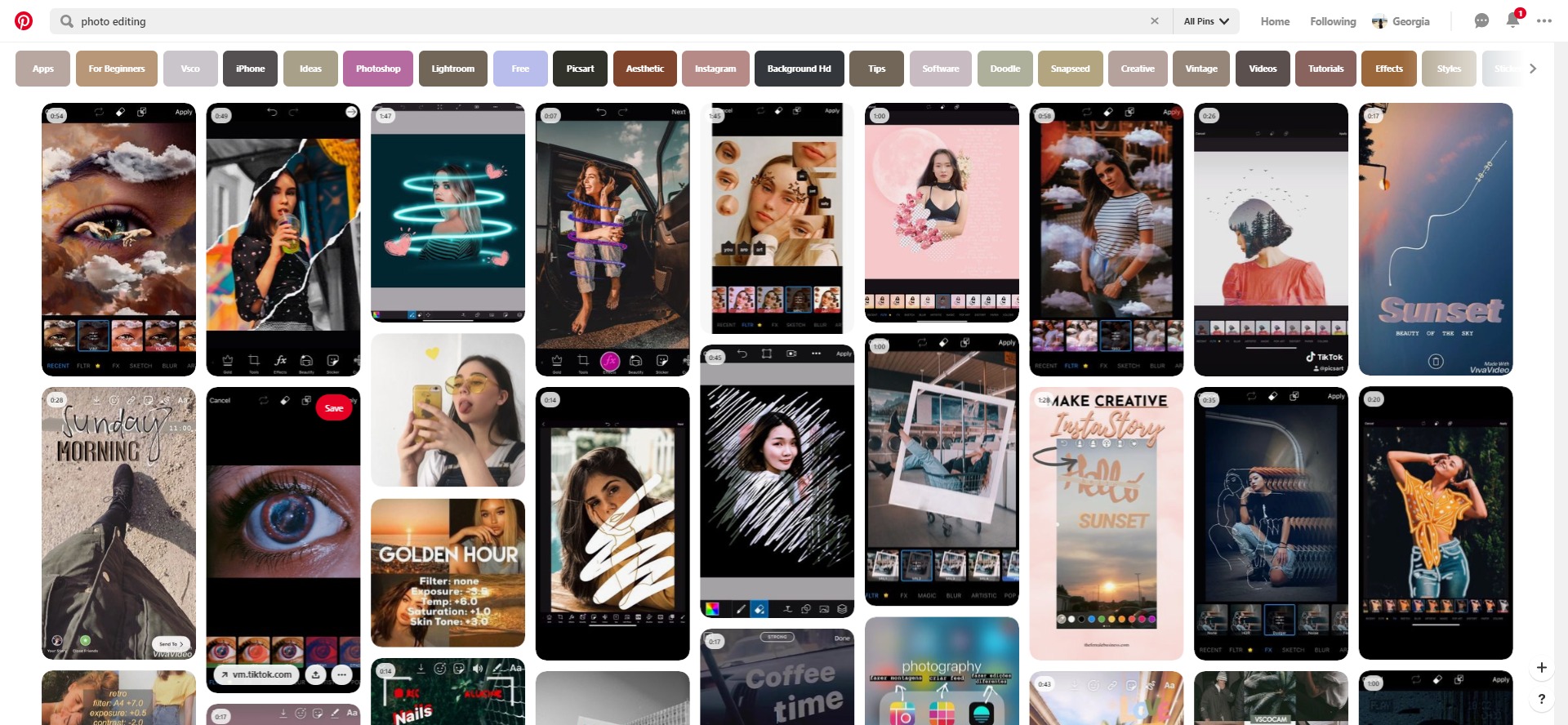 Turn Your Home Into a Studio
Home decor
Home is where the heart is. According to the official 100 Pinterest trends for 2019, 83% of home Pinners say they found ideas for a DIY project. You may have been contemplating ways to organize and stylize your living space for your shoots. Whatever social channel you are running, if your home is where your videos live, collect all the pins you need for a refresh.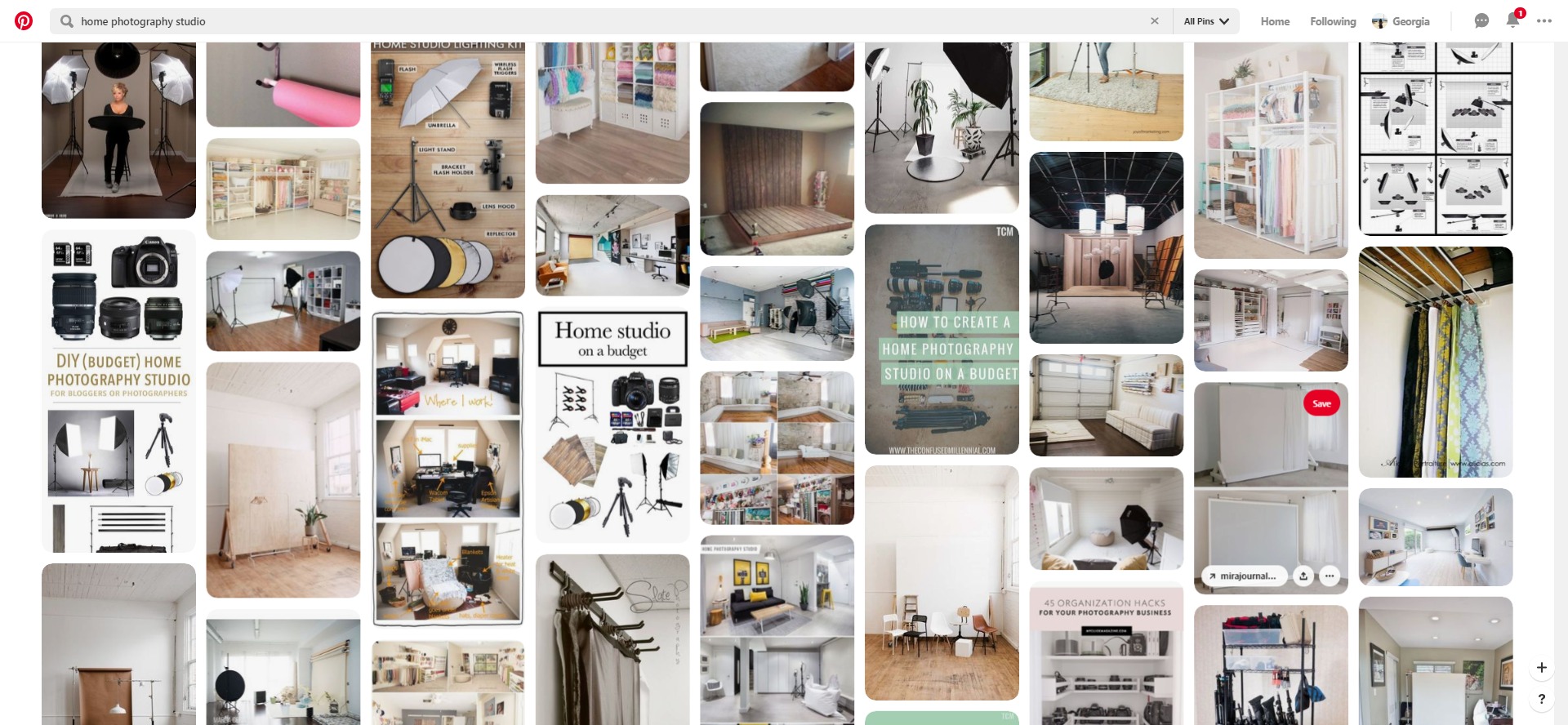 Gear shopping lists
Over half of Pinterest visitors say they go onto the platform for shopping. This explains why serious brands of all sizes are already big influencers in the space. If you are looking for shooting gear (even if you are willing to push items only as far as your wish list for now) you are bound to discover all the gear you'll ever need. Create a "wish list" board before you plan out your gear budget. Pin  saved!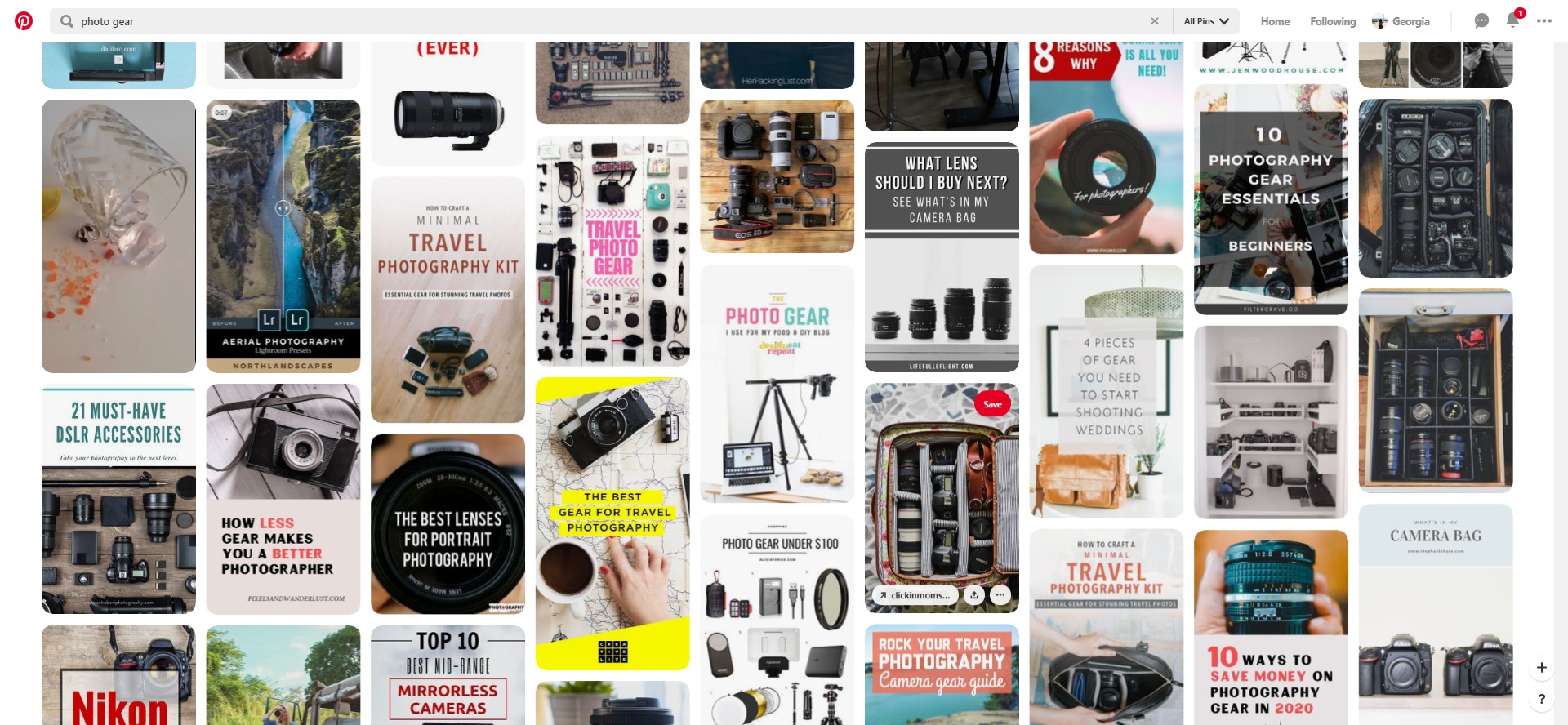 Organize your gear
You can search organization hacks and ideas to keep you (and your gear) on the go at all times. Also to organize your space and create a setup that works every time, you can follow dedicated home studio project boards. 
Props and visual elements
The ideas under this category will take care of the finer details for you, and the rest you can easily pull off on your own. Our search for photography DIY backdrop ideas came back with an impressive list of suggestions. Name any prop for your shoot and you will most likely be able to source it from a supplier whose products are crushing it on social commerce.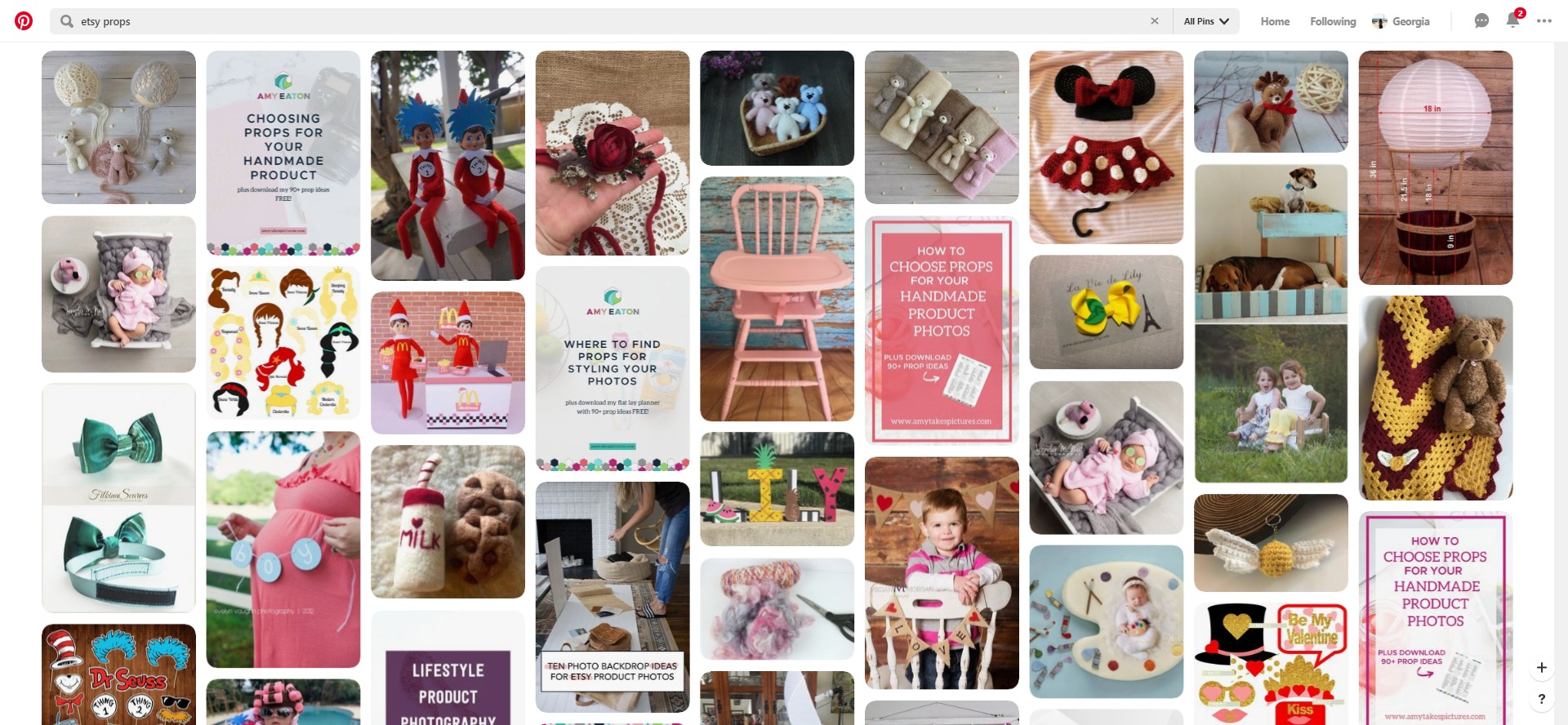 Branding
Are you taking your brand a step ahead with visual assets? Gather inspiration by following top brands that resonate with yours. If you are wearing all hats at the moment (including that of a branding agency) looking at others who've already done it will help you refine your ideas. Organize your ideas with mood boards you can use at any time to give direction. When it's time to arrange for a photoshoot or talk with a branding agency, you will be able to speak to them in their language!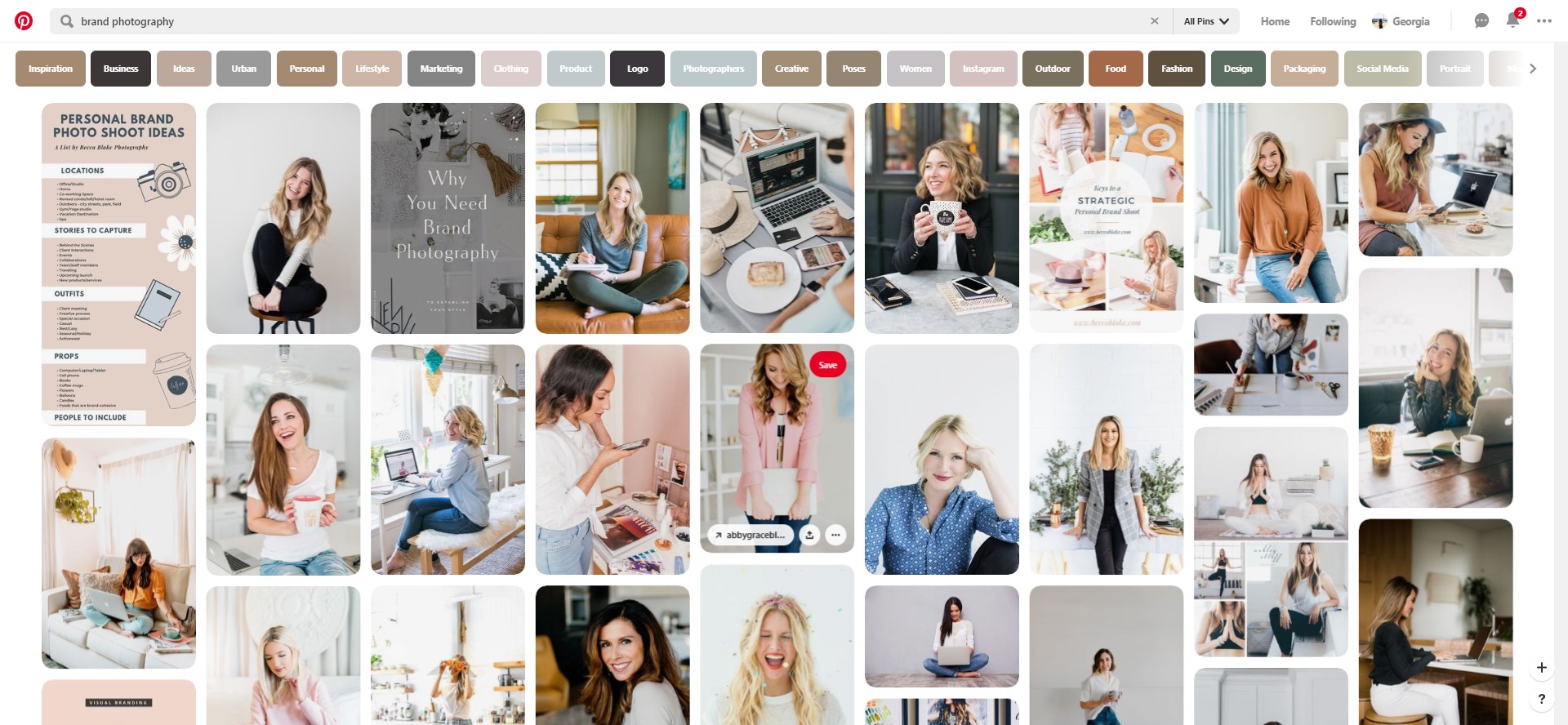 Home feed
The more you pin ideas, the more responsive the app becomes to your tastes. Soon, you will find that Pinterest "recommends" in your home feed are pretty accurate most of the time.