If you enjoy video games and watch YouTube from time to time, we're willing to bet the idea of creating a gaming channel has crossed your mind at least once. Well, if you're ready to turn your hobby into something bigger, we're here to help!
The saying goes that charisma and a great sense of humor are the only things that a YouTube beginner needs. We say that, even with the best jokes in the world, you won't go far without decently edited videos. That's why today we're bringing you a list of the 10 best gaming video editors. Enjoy!
The 10 Best Gaming Video Editors
We've picked the best gaming video editing software for beginning YouTubers to help you get going. 
Let's get started!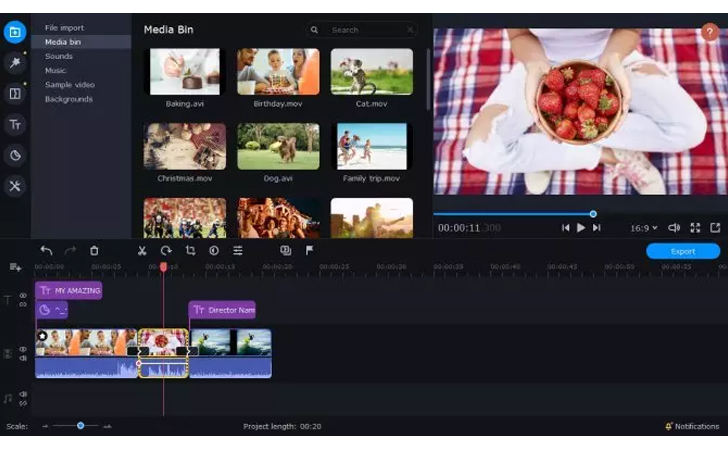 Movavi Video Editor Plus provides all the tools you need to make a professional-looking video. Aside from the basic editing tools, you'll find some cool features to help you make a truly outstanding video on the dashboard of Movavi Video Editor Plus. Keyframe animation, ready-to-use intros, various special effects to mention just a few.
One of our favorite things about the Movavi software is the simple and extremely user-friendly interface. Even if you're editing your first video ever, you'll quickly find all the tools you need. Instead of spending hours trying to understand a load of technicalities, you can focus on your creativity and actually have some fun with the process.
Movavi Video Editor Plus will help you to make cool walkthroughs and gameplays with stunning effects, original titles, and multiple audio tracks. There's even extra decoration for your gaming videos in the Movavi Effects Store, where you'll find specialist gaming packs. For example, the Digital System Pack or Pixel Age Pack are perfect for gaming YouTubers. 
Many YouTube gamers are already using Movavi software to edit their videos for the platform. If you want to know more about their experiences, read our recent interviews with young YouTube performers.
Price: $59.95
Key features:
Fast, easy editing

Lots of effects, including chroma key

Auto adjustment options to improve video quality

Video stabilization
Pros:
User-friendly interface

Direct sharing on YouTube

You can add new effects from the Movavi Effects Store 

Works on Windows and Mac
Cons:
The free version has limitations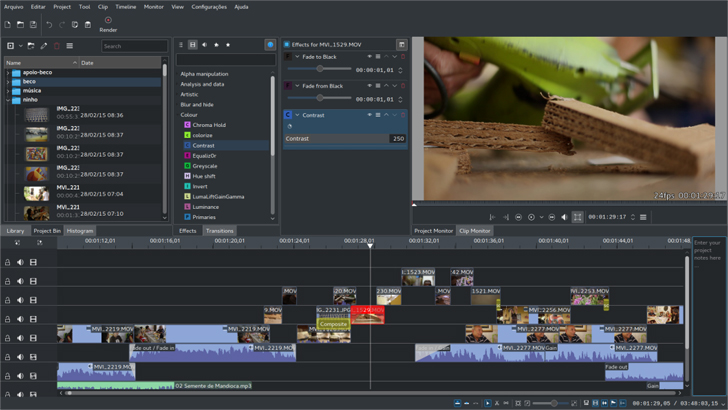 An open-source video creation app that provides multi-track video editing, customizable dashboard, many effects, and transitions. Kdenlive makes it really easy to create any type of gaming video, even for beginners. On the other hand, the tools may not be enough for experienced content creators. Kdenlive works only on Windows and Linux. 
Price: free
Key features: 
Fast and easy video editing

Basic effects
Pros:
Free 

Customizable interface

User-friendly
Cons: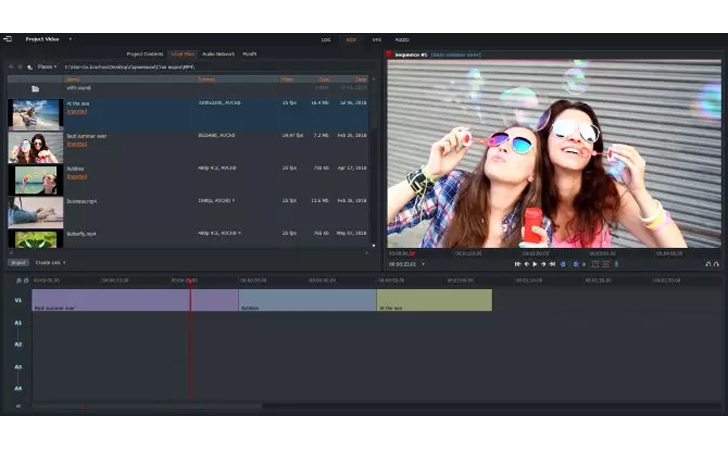 VSDC is perfect when you need a fast solution. It combines all the required features with an intuitive interface. Aside from the basic tools, VSDC also provides cool effects, chroma key, and stabilizing features. 
The great thing about this video editor is that you can run it even on an old or underpowered PC. So it won't be a problem to edit a short video on a laptop if you don't have much time. There's a free version of the app, but it has some serious limitations – for example, it doesn't have the stabilization tool, nor does it show audio waveforms.   
Price: $49.99
Key features:
Video editing for beginners

Chroma key

Stabilization
Pros:
Works well on low-powered computers
Cons:
The free version has limitations 

Works only on Windows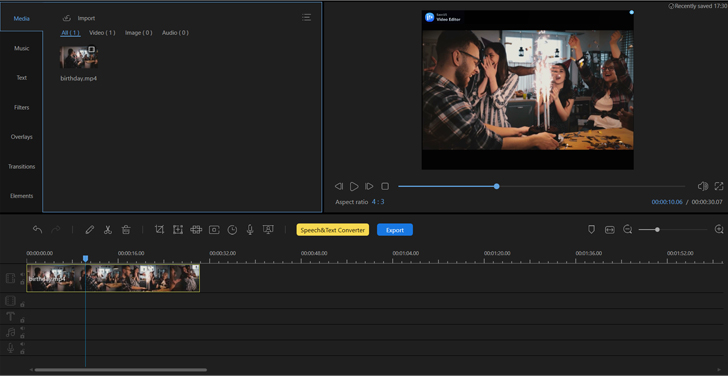 A very popular games video maker program among beginning and amateur video creators. No wonder why! As the name implies, this app makes video editing really easy and accessible to everyone.
EaseUs has convenient and easy-to-use cutting, trimming, splitting, and merging tools, as well as more than 50 built-in transition effects, color grading features, and filters. It will help you to make a slow-motion video or add a voiceover in no time. The movies you make in this app can be shared directly on YouTube, Facebook, Twitter, or other social media. 
EaseUS supports all popular video, audio, and image formats. 
Price: $79.95 for a lifetime license
Key features: 
Intuitive interface

Easy video editing
Pros: 
Drag and drop features

Free tech support
Cons:
Lacks professional effects

The free version has limitations

Works only on Windows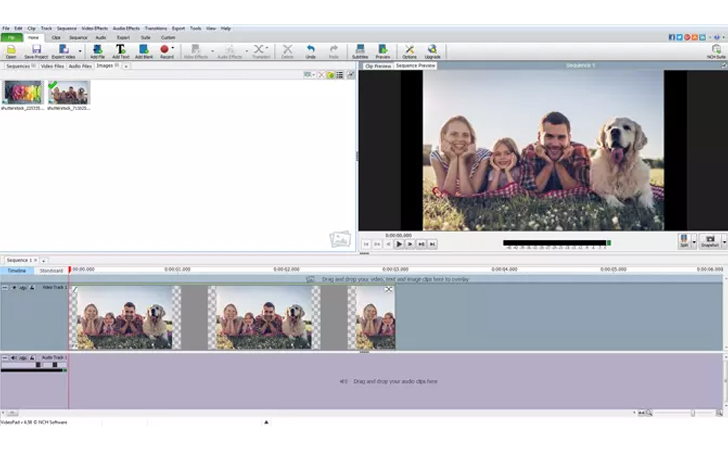 Another video editing program for beginners. VideoPad offers all the basics you need to make a professional-looking gaming video. Cut, trim, and merge your clips, choose transitions, customize duration, add effects – and you're good to go! There's a chroma-key tool, too, if you want to place yourself inside your favorite game.
In VideoPad, you can also edit 360 and 3D videos, as well as record your own voiceovers and make your own soundtrack. The program has its own Sound Effects Library to help you make the audio part of your gaming video outstanding, too. You can add many more tools to the editor and customize it the way you want, as VideoPad supports plugins. 
The last great thing about this application is that it is really fast – if you need to get things done quickly and without lags, this would be the right choice for you. 
Price: $99
Key features: 
Easy video editing for beginners

Chroma-key

360 and 3D video editing
Pros:
One of the fastest video stream processors

Plugin support 

For Mac and Windows
Cons: 
The features in the free trial version are limited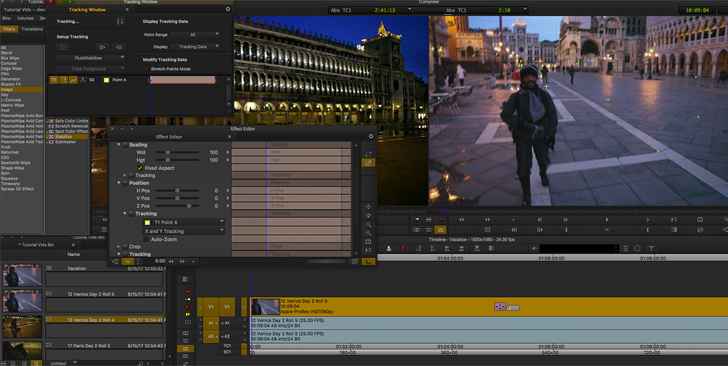 This software is great when you have multiple projects to work on, or when you're editing one really complicated video. Avid will probably seem a bit complicated to beginners, its interface is very dark and has that professional serious look, with many different buttons and sliders, and everything… But once you get through it, you'll see that this app makes it really easy and fun to create big movies.
The interface is intended to make complex video editing more organized and efficient. Avid has some awesome storyboarding features, lets you access your projects via your phone, and supports remote team workflows. Basically, it's a very good (but quite pricy) professional video editing software that would be great for experienced video creators.
Price: $49.99 per month (1-year subscription) 
Key features: 
Pro editing 

Remote editorial management

Powerful and fast
Pros:
Optimization of projects

Automation of time-consuming tasks
Cons:
Complicated interface 

Not for beginners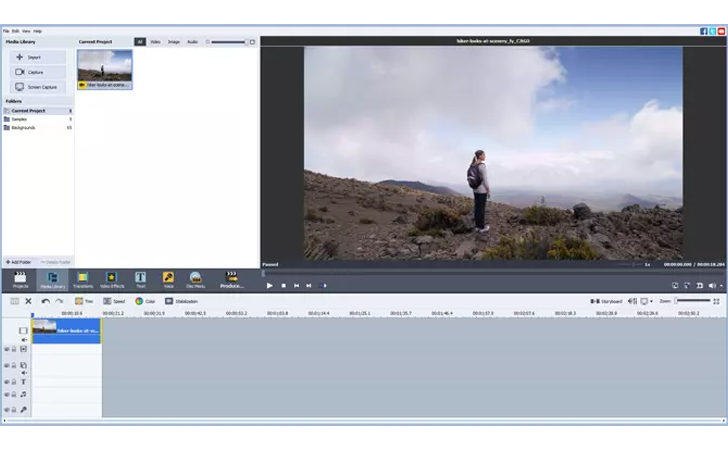 Another video editor for beginners. Aside from basic trimming, splitting, and rotating tools, AVS has an impressive collection of effects to help you make an engaging and attractive video. This program supports all popular formats, lets you add comments and subtitles to your recordings, and combines multiple audio tracks. 
Price: $199 for unlimited access subscription
Key features: 
Basic video editing

Slideshow creation tool

300+ effects
Pros: 
Easy-to-use, perfect for beginners
Cons: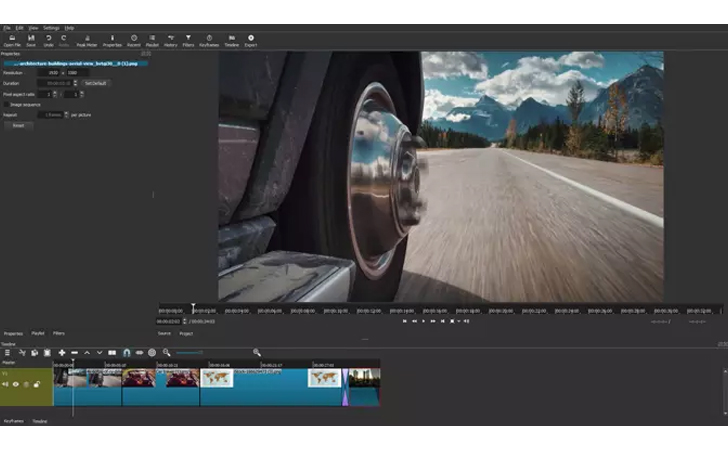 This free open-source cross-platform video editing software features all the tools you need to make a gaming video. It's simple and very easy to control – the interface is customizable and user-friendly.  
Shotcut doesn't have crazy effects or extraordinary tools but most gamers don't need these, right? However, this software still can surprise some professionals – for example, with its neat color grading tools. It also has a webcam capturing feature which is often a requirement for gamer video creators.
Price: free
Key features:
Basic video editing

User-friendly and customizable interface
Pros:
A great color grading tool

Useful audio filters
Cons:
Doesn't have many effects options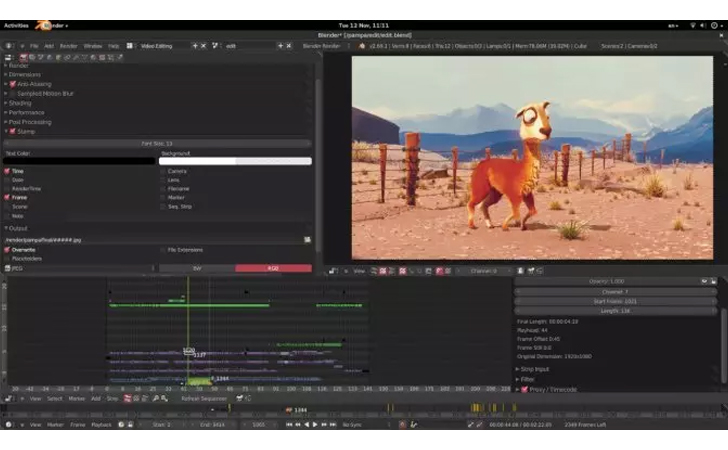 If you want to create a video with your own animation or 3D elements, then Blender would be your best choice. Aside from modeling and simulation tools, Blender also features a simple video editor to give you an all-in-one program for creating gaming videos. If you don't need to add crazy effects or chroma key to your video, Blender will do just fine.
For those who've never used a video editor or 3D modeler before, Blender might seem a bit complicated. But hey, it gives you so many amazing tools. And all of them are… wait for it… completely free! So it's totally worth it to give it a try and spent some time understanding the interface.
Price: free
Key features:
3D creation modeling suite

Supports modeling, rigging, animation, simulation, compositing and motion tracking, as well as video editing and game creation
Pros:
Free

Runs on Windows, Mac, and Linux
Cons: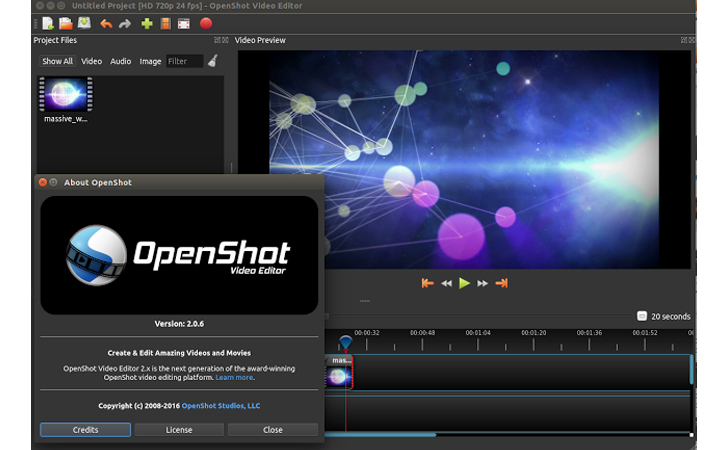 OpenShot is a free open-source video editor with support for Linux, Mac, and Windows. While it has a simple user-friendly interface, this software provides some really powerful features that may surprise even experienced video creators. OpenShot lets you add unlimited layers to your timeline, animate any part of your project, incorporate 3D titles and effects, and add a slow-mo effect to your clip. All that makes the program a great games video editor. 
The program has been translated into more than 70 languages and is very fast. It will work equally well for beginners and professionals. 
Price: free
Key features:
Advanced video editing

3D animation effects

Time effects

Audio waveforms
Pros: 
Free

User-friendly interface

Cross-platform software: works on Windows, Linux, and Mac
Cons: 
A limited number of effects

Occasional lags
How to Start a Gaming Channel on YouTube
Now that you've found your perfect gaming video maker, let's talk a bit about creating and running a channel on the world's most popular video platform. It will take time and patience to get to a large, engaged audience, but, trust us, it's worth it!
Here are some tips from us to help you start off right: 
Explore Gaming Genres on YouTube
Let's plays, walkthroughs, reviews, machinimas… There are many different types of videos dedicated to gaming. As a viewer, you may have not noticed it, but as a content creator, you need to learn the differences between them and choose your favorite format. Of course, you don't have to choose one type and stick to it till the end of time, but making most of your videos alike will help you find your style and your audience.
Get Decent Hardware
No, you don't need a $3000 PC to start a channel. But you do need something that won't crash every five minutes. Also, make sure to have a good desk and chair, as you're going to spend twice as much time in front of your computer as you do now. 
Be Consistent With Your Videos
To put it simply, YouTube likes it when creators upload videos regularly and tends to promote their content more actively. Decide what schedule suits you best and commit to it. One video per week will be enough to start.
Optimize Your Channel
Titles, descriptions, tags, thumbnails… all these things matter on YouTube. If you want your content to get to the main page, optimize everything you can on your channel! Search for keywords, learn to use them to best advantage, and put them everywhere.
Want more tips? Check out our article about creating and promoting a gaming channel on YouTube. 
GLHF!