Greetings!
In the last week of June, Movavi participated in two major educational events in Philadelphia, USA. We had a chance to meet state leaders, principals, teachers and other educational stakeholders from all the States and discussed with them how they use multimedia software in their educational processes.
In particular, we talked about our new Movavi Academic licenses, which provide powerful video-teaching and learning tools for individual teachers and students as well as for schools and universities.
SETDA Emerging Technologies Leadership Forum
June 21-24, 2019 Philadelphia, PA
The State Educational Technology Directors Association (SETDA) supports state education agency leaders and represents their emerging interests and needs with respect to the use of technology for teaching, learning, and school operations.
During the SETDA Forum 2019, we were able to present Movavi Academic to all of the 50 States and to discuss in a private "Focus Group Meeting" with 15 state leaders how video could help enhance teaching through the use of our educational software.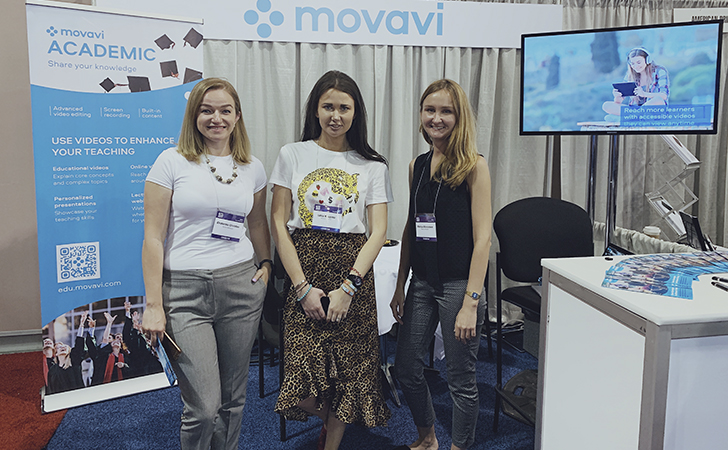 ISTE, the #1 Global EdTech Conference
June 23-26, Philadelphia, PA
The International Society for Technology in Education (ISTE) is a non-profit organization that helps educators interested in the use of technology in education. ISTE aids more than 100,000 education stakeholders all around the globe through individual and organizational membership and support services. In general, ISTE-compliant teachers take an active, innovative role in the education process to help students learn more effectively.
Global EdTech Conference is a very large educational exhibition held regularly in the US. This year, more than 550 companies were represented and around 16.000 educators (mostly from the US) visited the exhibition.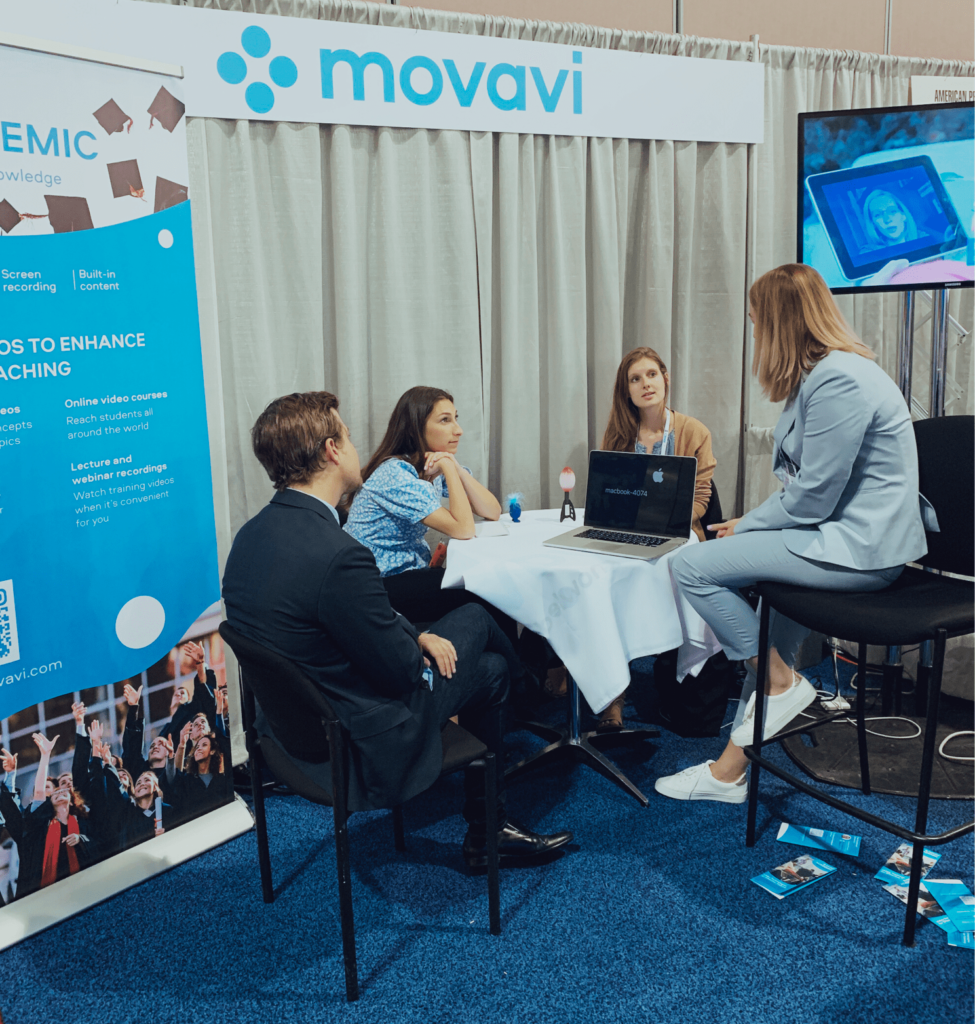 In 3 days at the ISTE EdTech Conference 2019, we met educational stakeholders (teachers, principals, chief information officers, educators, and other EdTech specialists), presented our educational software, explained how it can improve the learning process, making it fun and engaging. We were excited to find that most educators found our ideas helpful and are very interested in developing their multimedia skills.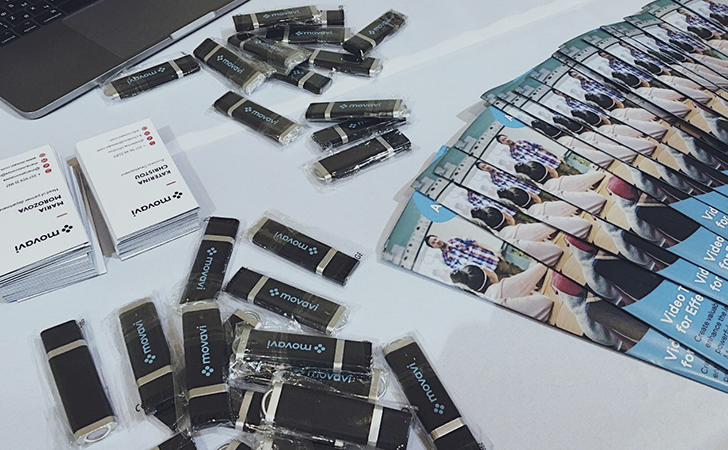 This was our first big step towards the US educational market, and it will help us prepare for future developments.
We would like to thank all the colleagues who helped us prepare new educational license, new webpage www.edu.movavi.com and merchandising accessories in a very short period.
We're really happy to take part in such events, to learn and to spread Movavi ideas. And we couldn't do that without support from our customers, so – thank you!
Yours as always,
Movavi Team.