Check out these accounts maintained by famous cinematographers and see how they experiment with still images between shooting movies.
Emmanuel Lubezki | Instagram
One of the most famous cinematographers in the world, Lubezki was the first cinematographer to win three consecutive Academy Awards: for Gravity (2013), Birdman (2014), and The Revenant (2015). In his photos, featuring many portraits and wilderness landscapes, you will recognize the love for natural light and wide angle lenses that cemented his reputation as a filmmaker.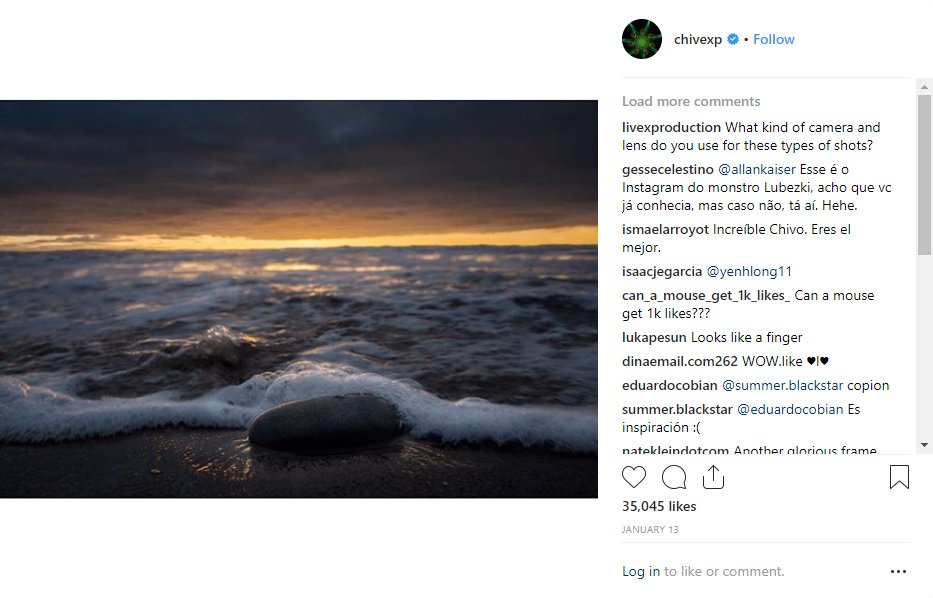 Matthew Libatique | Instagram
Best known for his work with Darren Aronofsky (Black Swan, mother!), Libatique garnered a lot of attention last year from his contribution to Venom, which proved to be a blockbuster, and Oscar favorite A Star Is Born. His Instagram page features mainly cityscapes and behind-the-scenes shots from movies.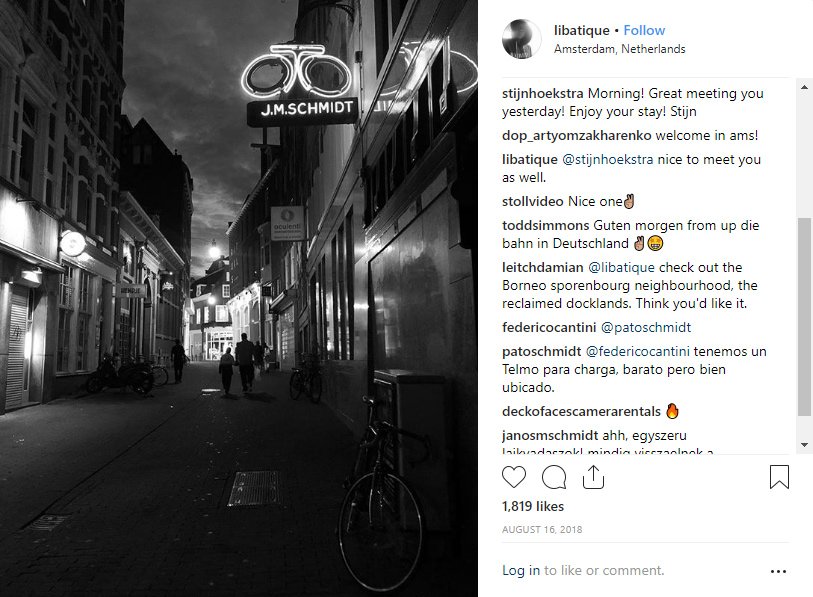 Prieto came to prominence as the cinematographer on Alejandro Gonzalez Inarritu's "Death Trilogy" (Amores Perros, 21 grams, Babel). He is currently collaborating with Martin Scorsese, having worked with the director previously on The Wolf of Wall Street, Silence, and The Irishman, expected to be released on Netflix this fall. Prieto often takes pictures of places where he travels for work; his images are eye-catching for their unusual foreshortening and imaginative compositions.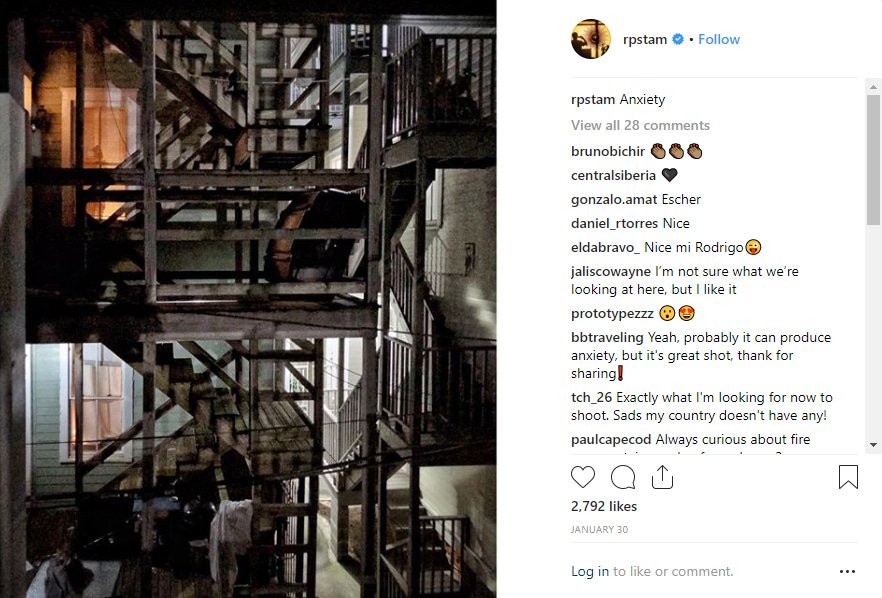 Over the past year, Hardy contributed to two projects much praised by critics: the philosophical Annihilation and the ingenious action movie Mission: Impossible – Fallout. By contrast, in his photography, Hardy focuses on creating incredibly atmospheric, almost surrealistic landscapes.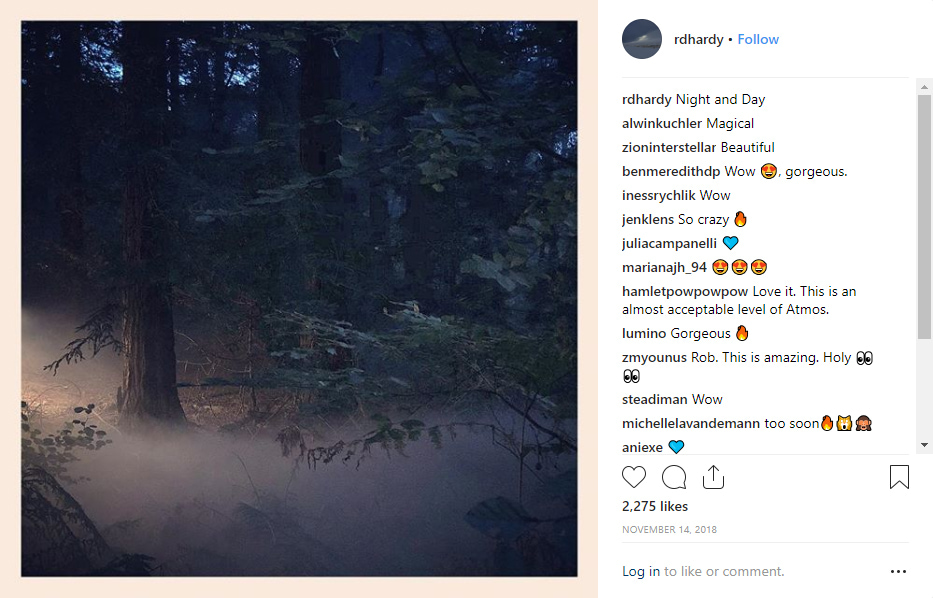 After he left Russia for Hollywood, Roman Vasyanov came to international attention as the cinematographer on Suicide Squad and Bright, the first big-budget Netflix project. Posting rarely, he mainly shows images of film sites. But they are still outstanding visual images.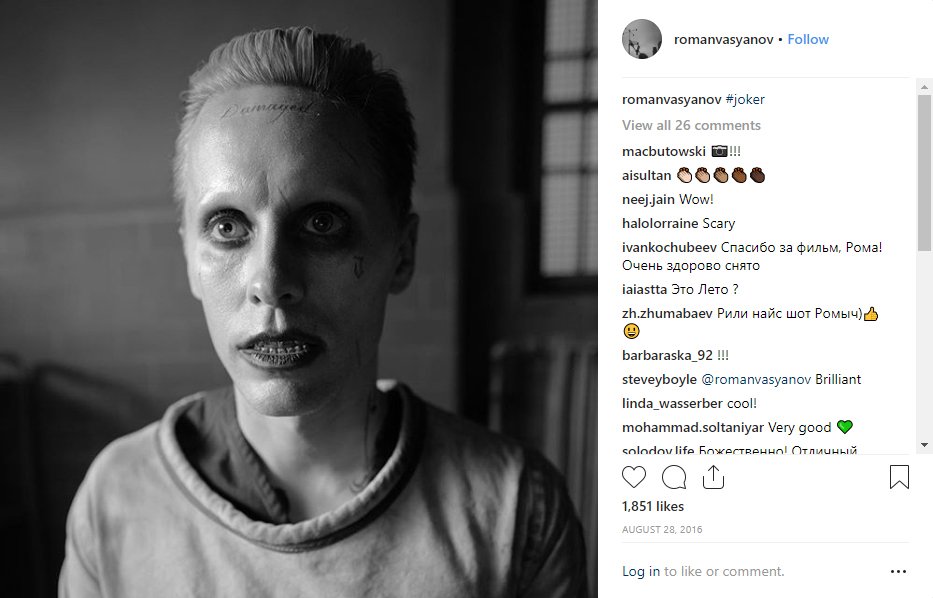 McGarvey is equally adept at shooting auteur films like Anna Karenina and Nocturnal Animals and blockbusters (The Avengers, Godzilla). On his Instagram account, you'll find plenty of chiaro-oscuro as well as candid shots of his colleagues.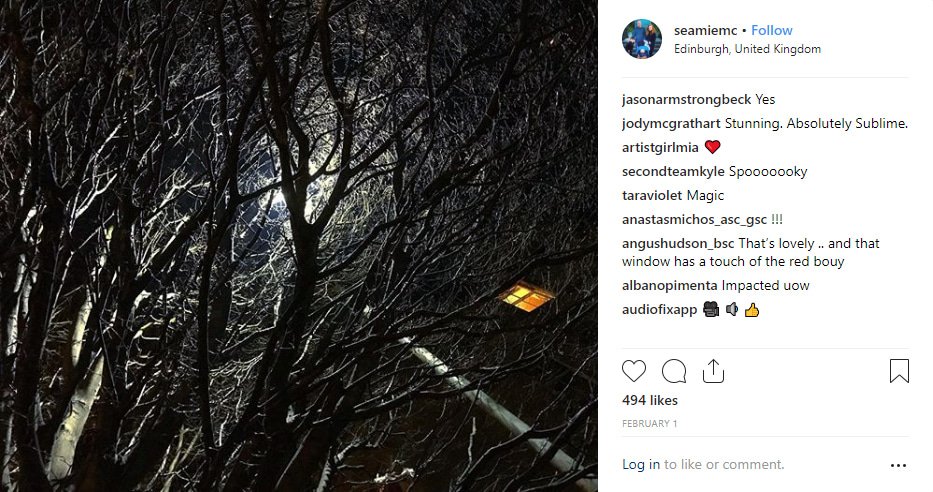 Laxton is best-known as the cinematographer on the low-budget but incredibly stylish Moonlight, which earned him an Oscar nomination. His other notable credit is Tusk, a visually exquisite horror movie featuring a madman who turns people into walruses. In photography, Laxton's signature style focuses on unusual combinations of light and color.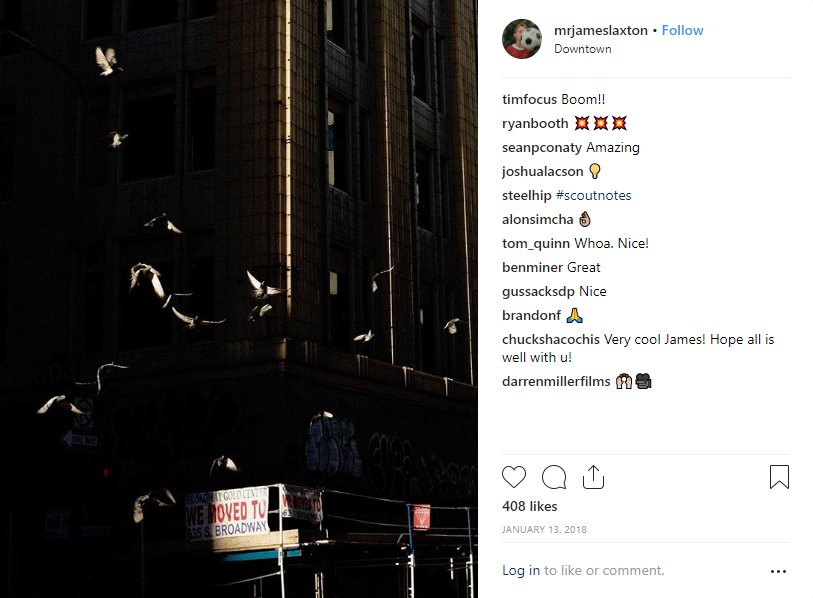 Laustsen owes his path to glory to his collaboration with Guillermo del Toro; the pair worked together on Crimson Peak and The Shape of Water. Showing a definite preference for black and white shots and landscapes, the Danish cinematographer sometimes also shares images of filming on Instagram.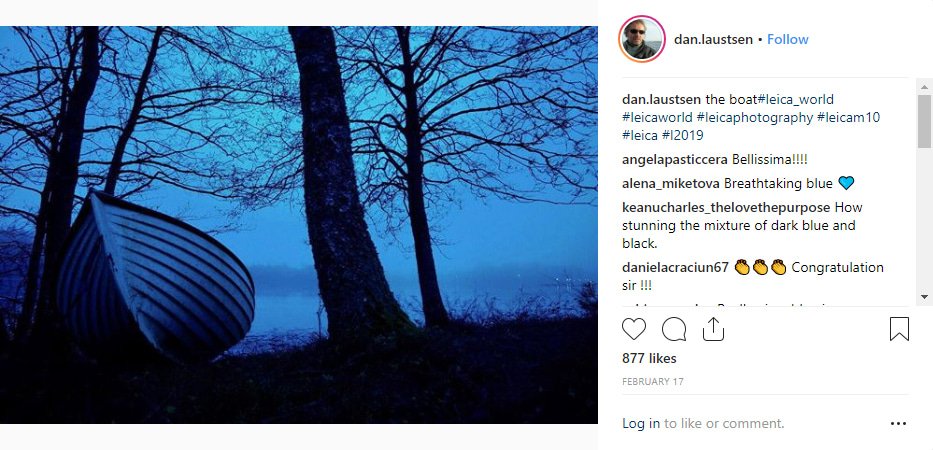 Having started out as Christopher Nolan's cinematographic partner on such films as Batman and Inception, Wally Pfister made his debut as a director with Transcendence in 2014. On his Instagram account you'll find a little of everything: film shooting images, urban landscapes, and (of course!) photos of Nolan.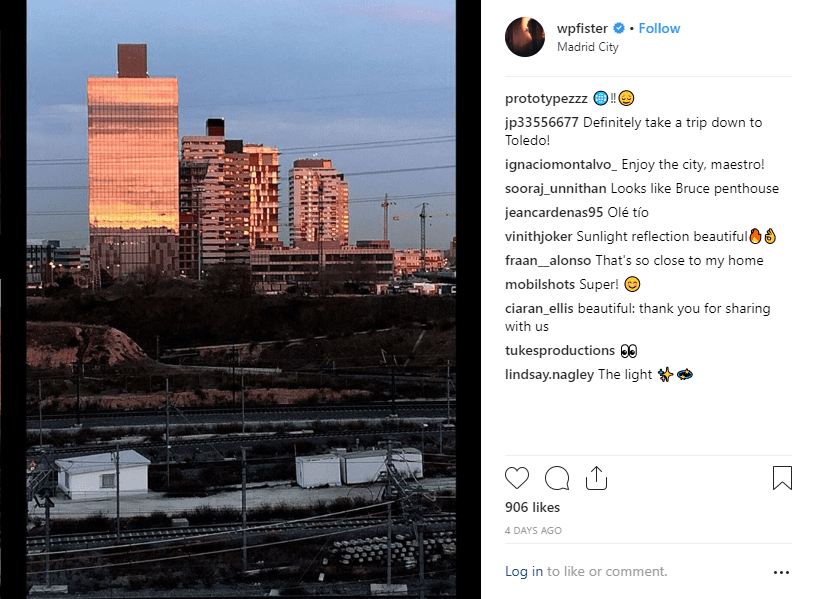 The cinematographer on Beasts of the Southern Wild and Wind River does not share any movie shooting pictures on his Instagram account. However, you can enjoy his talent for capturing incredible landscapes that delight the eye with bright colors. Just the right note on which to end this summary!