Quarantine is something new for most of us. Being locked in with no chance to go for a stroll or a night out with friends can be frustrating. Fortunately, thanks to the Internet, we still have many ways to distract ourselves from sad thoughts and stay connected.
Celebrities are in the same boat with us. Many of them started posting special content on their Instagram pages, to help their followers cope with social distancing. Singing, cooking, dancing or simply chatting – now you can do all these things with your favorite celebrities online. So let's join them and stay positive during these tough times!
Patrick Stewart (@sirpatstew)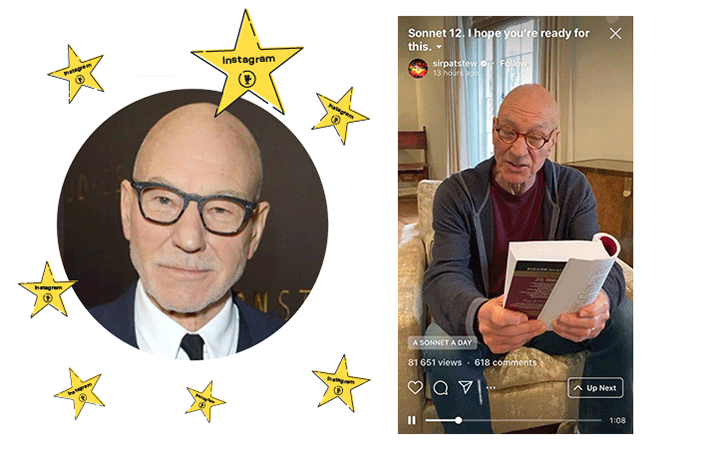 For those who're into literature classics, Sir Patrick Stewart reads Shakespeare every day. His own little Instagram show is called "A Sonnet A Day": every day the British actor reads one of Shakespeare's sonnets and uploads it to his IGTV. Don't miss the next one!
Robbie Williams (@robbiewilliams)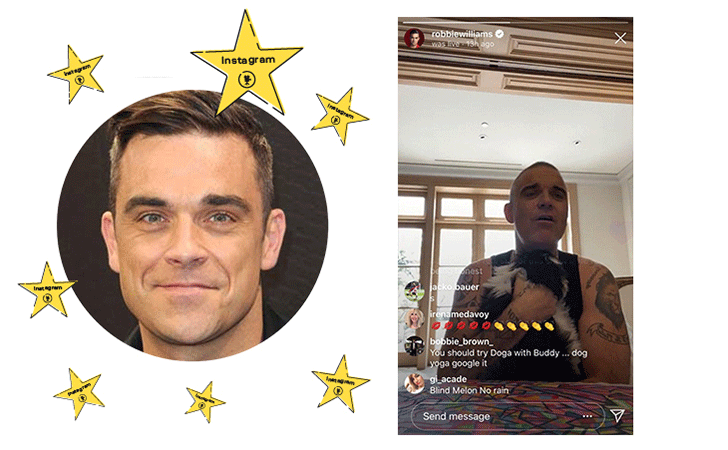 Missing karaoke nights? Thanks to quarantine, you now have an exceptional opportunity to sing karaoke online with Robbie Williams! The singer goes live on Instagram quite often to entertain his followers with his "Corona-oke" and sing their favorite songs along with them.
Charli XCX (@charli_xcx)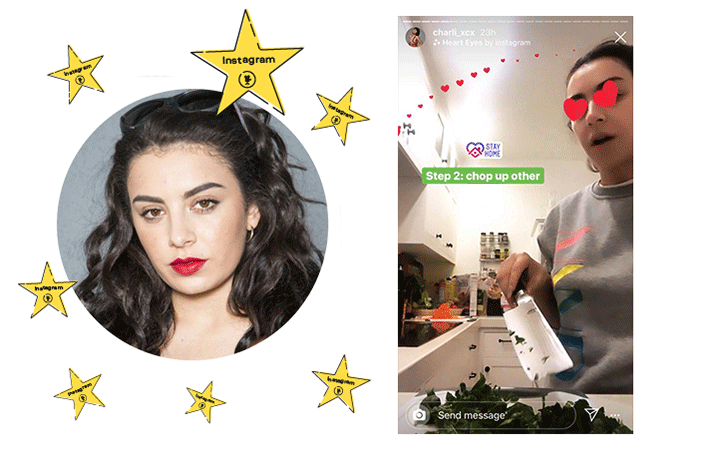 Are you struggling to cook at home? Charli XCX will help you with that by teaching you some new recipes. In her Instagram Stories, she shows how she's dealing with social distancing and posts her cooking experiments. Nothing fancy or complicated, just easy things to cook at home and have fun.
Miley Cyrus (@mileycyrus)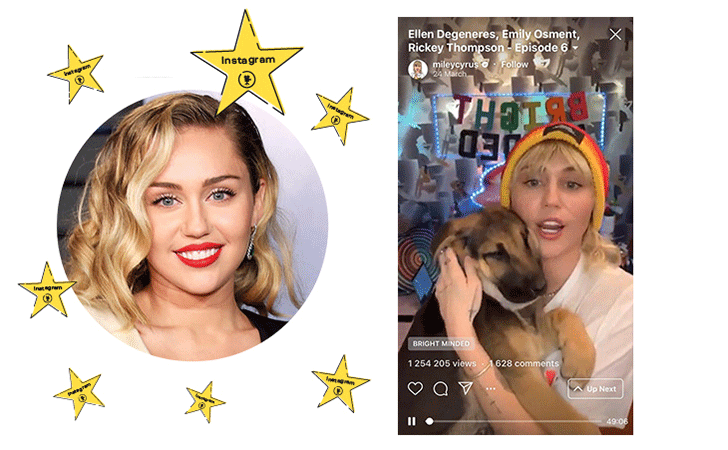 Miley Cyrus launched a whole IGTV series called Bright Minded. Every day from Monday to Friday, together with her celebrity friends she talks about mental health, beauty, pop culture, and other important things. Her show has already featured Alicia Keys, Paris Hilton, Ellen Degeneres and dozens of other stars!  
Taika Waititi (@taikawaititi)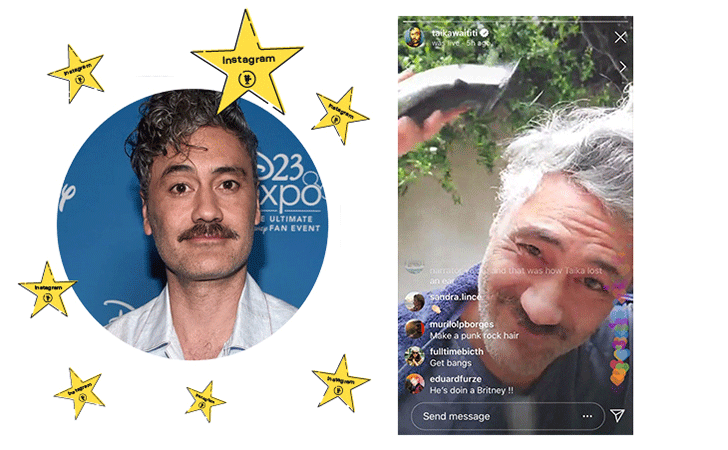 How to get a haircut when you can't go out or invite a barber to your place? Filmmaker Taika Waititi has a simple and beautiful answer. Give the trimmer to the kids and hope for the best! Okay, maybe it's not the best idea to try on your own, but you can definitely have fun watching Taika's last live stream.
Jack Black (@jackblack)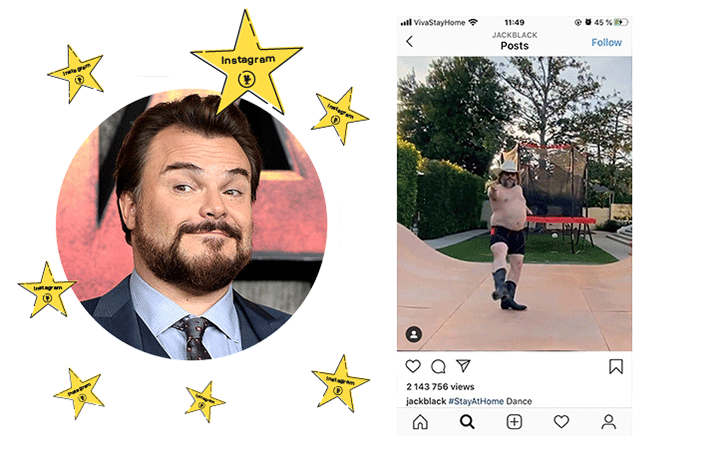 Need some motion? Join Jack Black and dance another hilarious #StayAtHome dance in your backyard (or if you don't have one, in the kitchen). Cowboy boots and the hat are not necessary but highly recommended.
Jared Leto (@jaredleto)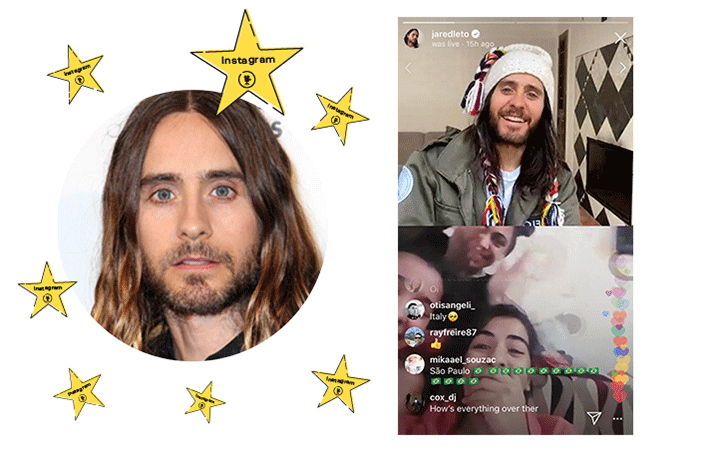 Jared Leto has decided to keep things simple. To support his followers, he goes live on Instagram and talks to them about everything. Sometimes he invites some of the viewers to join the live broadcast and discuss things with him.