As a tool for creating leads, establishing yourself as an authority and a valuable influence in your niche, there is no other medium more effective than the webinar. Before jumping in and hosting a webinar, you will need to do some groundwork for learning webinars' best practices, how to plan a webinar, and how to navigate around every challenge to increase your chances for a successful online event.
How Long Should Be a Webinar?
Most webinars will fall within the 60 to 90-minute range, but a good understanding of your demographic will guide you in determining an optimum length. The critical thing to remember is that it must be long enough to cover the topic and provide plenty of value. Bear in mind that your viewers will also get some benefit from a 10 – 15-minute question and answer session at the conclusion of the main content.
What Is a Webinar Series?
A webinar series is more than just a string of webinars centered around a topic. Like a TV series, a webinar series will require each episode maintain a certain level of consistency. Each session should be of a similar length, and the same host should be used for each episode. Graphics which maintains the same look and feel will tie each of the episodes together while increasing the branding power of each event.
Do I Need to Be on Camera for a Webinar?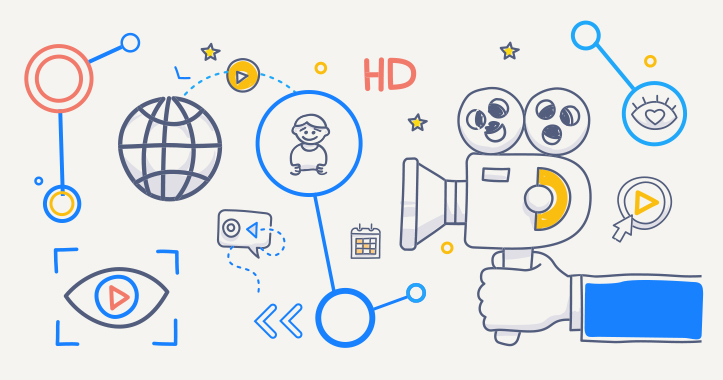 When considering your webinars best practices, the question of whether to appear on camera or not will no doubt crop up. There's no simple yes or no answer but here are few things you can consider which should help you decide:
Arguments for appearing on camera include:

A face will help instill trust
It reinforces the "realness" of the event
People prefer seeing a face, rather than just a voice

A camera may not be the best idea if:

Your audience has limited bandwidth.
You have concerns about your appearance.
You can make better use of the screen space which would be taken up by your image.
You are going to be busy during your webinar, so you won't have time to focus on how well you are presenting on camera. As you talk, check your notes, and review your audience feedback it is going to be a challenge to maintain a relaxed, friendly look.
A good compromise may be to introduce the webinar while on camera and then switch to presentation mode during the main presentation. You could then come back on camera towards the end to wrap up the event or answer questions from the audience.
Can You Record a Webinar?
Webinars can be a useful resource not just for those who attend but also for those who were not able to participate in the live session by creating the webinar as a downloadable resource. Most webinar software will have the option to record the webinar directly to the hard disk as a movie file.
How Can I Record a Webex Session?
To have the ability to record a Webex meeting, you will need first to install the WRF Webex Recording Editor.
Once you have launched your Webex meeting follow these steps:
Set the recorder to save to the local computer:

Select Meeting  >   Recorder Settings   >   Record on This Computer
Select Record Audio from This Computer (this will only record the audio from the hosting computer, not other users' audio who have connected to the session)

Record the meeting:

On the main WebEx meeting screen click Record
Select the saved file's location
Click the red record button
You can stop, pause, and continue the recording as needed. To change the recording to a WMV file for Windows playback open the Webex Recording Editor, open and select your recorded Webex meeting, and then choose File > Export To from the menu.
Browse to the location where you stored the Webex recording and then click OK to start the conversion process.
Once the process is complete, you should now have a WMV file you can upload to your server for others to download.
Can You Record a GoToWebinar?
Like Webex, you can record a GoToWebinar session to the hard drive for later uploading and viewing, but it also offers the option to record online directly. The online recording option will save the recording into your My Recordings page of your account.
GoToWebinar has the added advantage of being able to start a recording automatically. As many first time Webinar hosts can attest, this is a handy resource which eliminates the challenge of trying to remember to click start when the session begins.
Alternative Webinar Capture Methods
While the above two examples come with screen capture options, if you are using webinar software which doesn't have capture available you still have other options.
Movavi Screen Recorder is an application which can record all screen activity including screenshots, online job interviews, Skype calls, and PowerPoint presentations to name a few. The functionality of Movavi Screen Capture Pro extends well beyond capturing webinars. Added convenience comes in the form of having over 20 export video formats.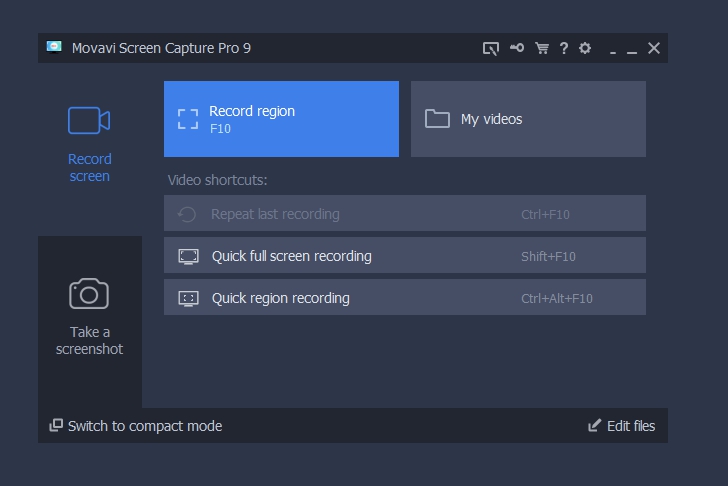 Once the software is installed, capturing screen output is incredibly simple.
Start Movavi Screen Recorder, select your record option, drag the outline over the area of screen you want to capture, and then click the record button.
You can stop the recording at any time and when you are done your movie will open in the editing mode. From here you can trim the length, and export in the format of your choosing. You also have the option to upload directly to YouTube or Google, saving you an extra step in the process.