Today, more and more events are switching to online formats. Consequently, it's much easier to get the most out of these events: for example, you can easily record workshops, webinars or even concerts and re-watch them any time you want.
To preserve your recordings in the best way, it's worth opting for the best HD screen recorder. The FulllHD format enables you to keep even the smallest details in the footage. Here are some of our favorite software options for high-quality HD screen recording.
| | | | | | |
| --- | --- | --- | --- | --- | --- |
| Program | OS | Recording Duration Limit | Watermark | Editing Instruments | Best for |
| | Windows, Mac | ➖ | ➖ | ➕ | Anything |
| | Windows, Mac, Linux | ➖ | ➖ | ➖ | Gamers & online streamers |
| Bandicam | Windows | ➖ | ➖ | ➖ | Recording games and webinars |
Best Paid HD Screen Recorders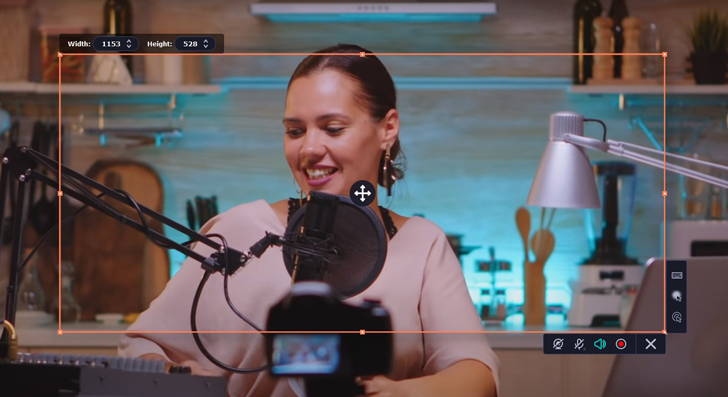 Price: $39.95
OS: Windows, Mac
Overview: A multifunction screen recorder that caters to all your video-grabbing needs. This program can capture both your screen and your webcam, and it's equally good for recording audio – including system sounds and microphone. What makes this software truly stand out is the ratio between its potential and its price – it's a top tool for under $40.
Pros:
➕ Includes simple editing tools to cut out any elements you don't need
➕ You can record audio separately from the video
➕ Simple and intuitive interface
➕ Multilingual support
➕ Instant sharing options for social media or cloud storage
Cons:
➖ The free trial period is only 7 days
Best for: recording lectures, video tutorials, meetings, and even movies
Take advantage of our special 30% discount for all our blog readers!

Price: $39.95
OS: Windows 7/8/10
Overview: A powerful tool that offers much more than just the conventional 1080p Full HD recording. Not only does it support 4K, but it's also compatible with a large number of external devices, including gaming platforms. It also works with a variety of formats and codecs.
Pros:
➕ Capable of recording HD and 4K UHD at a high fps rate
➕ Features a voice mixing tool
➕ Compatible with Xbox and Playstation
Cons:
➖ Doesn't record live streaming
➖ No editing tools included
Best for: recording games and webinars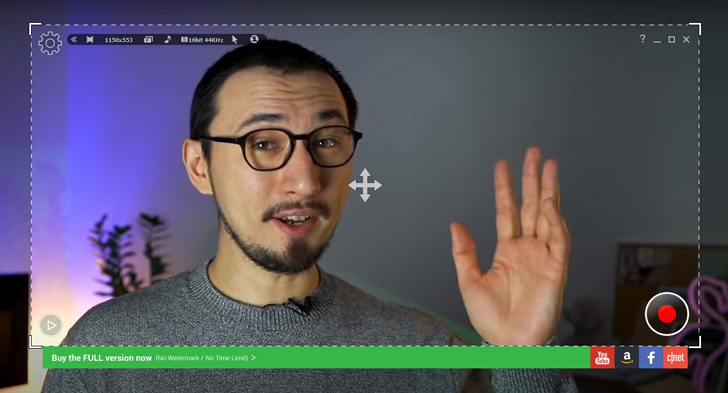 Price: $19.99
OS: Windows
Overview: A relatively cheap screen recording tool that offers a great solution without compromising the quality of your videos – the RSUPPORT Screen Capture Codec. There aren't many editing tools, but there are quite a few mouse effects and titles available.
Pros:
➕ Extracting audio from your screen recordings is supported
➕ Lossless high compression
➕ Lets you add titles, end credits and mouse cursor effects
Cons:
➖ Only available for Windows
Best for: recording explainer videos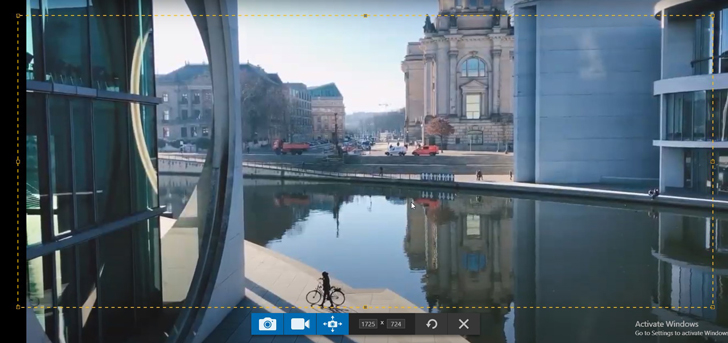 Price: $49.99
OS: Windows, Mac
Overview: This program is unique in its ability to work with text and graphic content inside your screen recordings. Thanks to its text grabber tool, you can copy text from the video and paste it into an external document, or even replace it in the video! You can also rearrange and edit elements in the recording with the Smart Move tool.
Pros:
➕ Supports extracting text from your screen capture
➕ Lets you turn recordings into GIFs
➕ Professional markup tools for annotating your videos
➕ Turns screenshots into graphics
Cons:
➖ More expensive than other tools
Best for: recording presentations, lectures and tutorials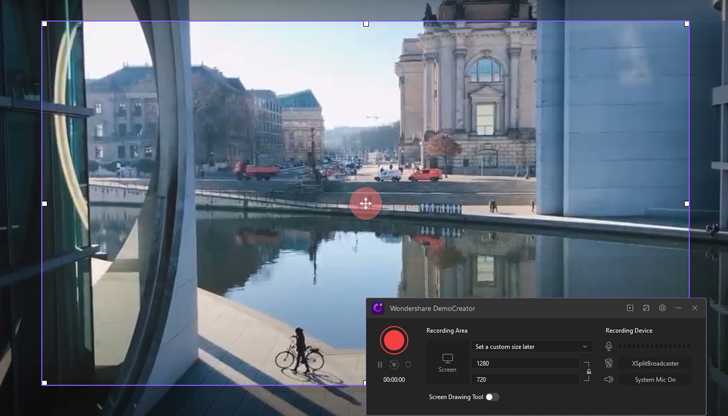 Price: $44.99
OS: Windows, Mac
Overview: A go-to solution for recording your screen and editing your videos instantly. The developer claims this software is exceptionally intuitive and flexible – and indeed it is. However, its impressive toolset does require quite a lot of system resources, so it's worth checking to make sure your computer can handle it.
Pros:
➕ Powerful HD screen recorder
➕ Great editing tools
➕ Records up to 120fps
Cons:
➖ Not lightweight – check the system requirements
Best for: creating video tutorials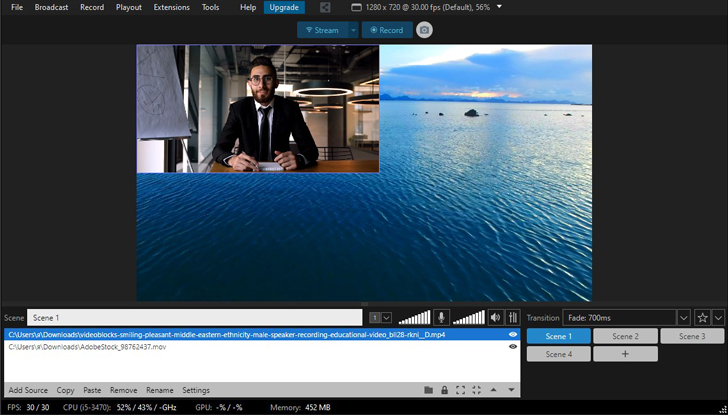 Price: $18.71 per month or $149.25
OS: Windows
Overview: This complex software solution has a very valid reason for its high price, It has been designed for the most passionate streamers – those who are looking to take their online presence to the next level. This app offers smooth online streaming, Skype call recording, source transitions and much more to explore.
Pros:
➕ Supports multi streaming and unlimited scenes
➕ Preview editor included
➕ Audio mixing tools
➕ Projector mode
➕ Tools for working with your webcam to eg blur the background
Cons:
➖ The price
Best for: video gamers and professional cyber athletes
Best Free HD Screen Recorders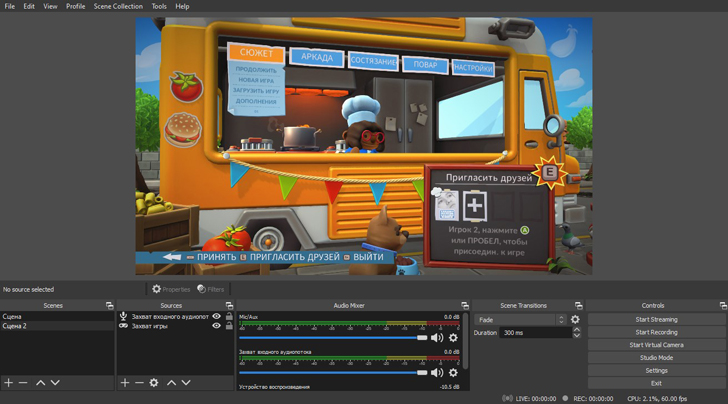 OS: Windows, Mac, Linux
Overview: Thanks to its major sponsors YouTube, Twitch and Facebook, this widely recognized software is free and open-source. It's very popular with gamers around the world, who use this program for capturing their lets plays and online streaming activities.
Pros:
➕ An extensive choice of filters, audio mixing tools, and other recording options
➕ Live streaming can be done directly via OBS Studio
➕ Lots of plugins available
➕ Compatible with most platforms
➕ No watermarks
Cons:
➖ Almost no editing capabilities
Best for: video game bloggers and online streamers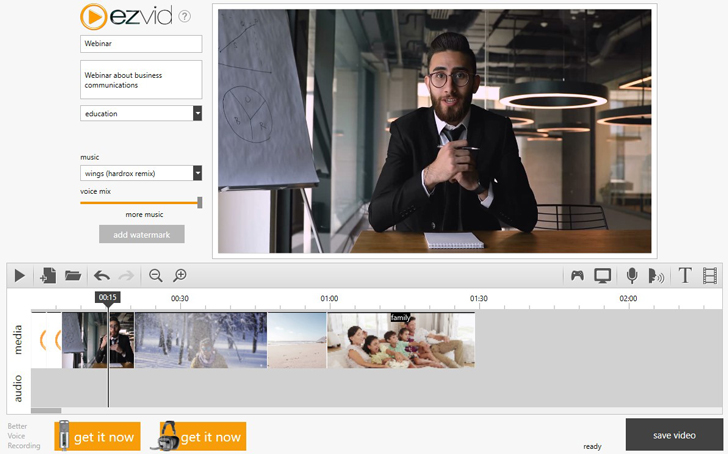 OS: Windows
Overview: Not only is Ezvid famous for its competent online video editor, but it also offers a free HD screen recorder with a variety of editing tools included. It also enables instant facecam recording and lets you draw on your videos. There's no required fee for using this program, but donations are accepted.
Pros:
➕ Built-in editing tools
➕ Allows drawing on video
➕ Offers slideshow features
Cons:
➖ No saving options – only exports to YouTube
Best for: creating and posting video tutorials for software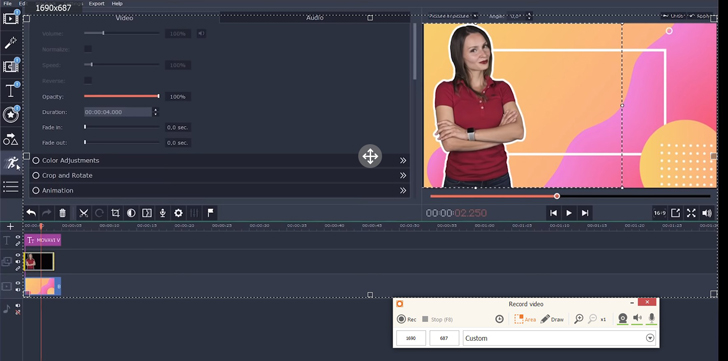 OS: Windows, Mac, Android
Overview: Another great screen recorder with HD capabilities. In addition to actually recording your screen, it also grabs video from your webcam, enables you to select the sound separately, and even make screenshots.
Pros:
➕ Free version available for recording short videos
➕ Simple editing tools included
Cons:
➖ Most features are only available in the pro version
➖ The free version lets you capture only 5 minutes per session
Best for: recording short instructions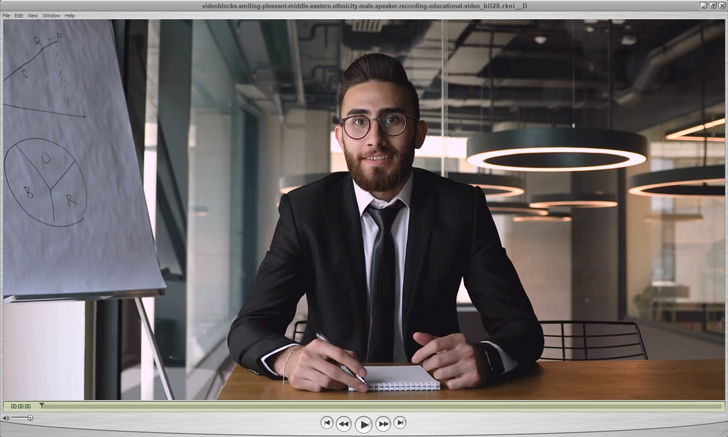 OS: Mac
Overview: Few Mac owners are actually aware that their default video player can also be used as a screen recorder – there's no need to download any external applications. And that's pretty much it – once you're done with the recording, you can only trim it – the rest has to be done with a separate editing app.
Pros:
➕ It's usually pre-installed on your laptop/desktop
➕ Easy to use
➕ Light – no extra pressure on your system
Cons:
➖ Only allows trimming, saving and sharing
Best for: recording instructions on Mac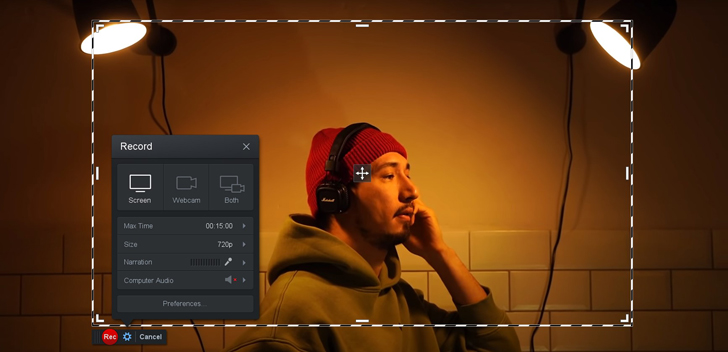 OS: Mac, Windows, iOS, Android
Overview: Like many freeware solutions, this program also has a premium version. Despite this, the free version is actually quite functional. Record your screen, add webcam for a picture-in-picture effect, enhance your videos with stock music and captions, and share your recordings directly to YouTube – or download them to your computer.
Pros:
➕ Captures your screen, webcam and microphone
➕ Offers stock music and captions
➕ Trimming tools included
Cons:
➖  More extensive set of tools is only available in the paid version
Best for: routine screen recording tasks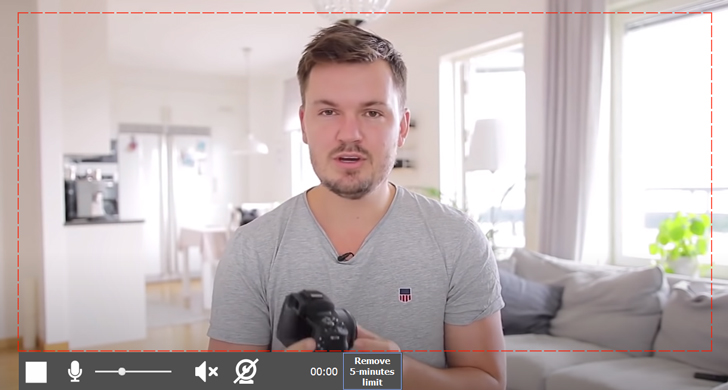 OS: Windows, Mac, Linux
Overview: The program is as simple as its name suggests. It's a 100% free app for your PC that lets you capture your screen – and even save it in ScreenRec's own free cloud storage (limited to 2 GB).
Pros:
➕ Free 2 GB of cloud storage
➕ Cloud recording technology – your videos are saved in real time
➕ Supported by most devices
Cons:
➖  To remove the 5-minute recording limit, you need to create a free cloud account
➖  No editing tools
Best for: Short recordings for GIFs, tutorials, etc
How to Choose the Best HD Screen Recorder for Your Needs
Here are a few tips on choosing the app that best meets your needs.
1.  Consider what you need it for. If screen recording is crucially important for your work or hobbies, it's worth investing in a more versatile program which offers enough tools for editing, compressing and sharing.
2. Think about which editing tools you might need. Do you think you'll need to draw on your video, or will a bit of trimming be enough? Are your tutorials going to be mute GIFs, or would you make use of an audio mixing tool? That's also something worth thinking about.
3. Which extra features would you benefit from? If you often conduct Skype interviews, it might be better to pick a program that enables you to record audio separately so you don't sacrifice tons of hard disk space to HD footage.
4. What's your budget? If you're not sure if you can afford paid programs right now, you can always start with a free app and see if you need to upgrade. On the other hand, quite a few paid programs offer a free trial period, which usually lasts long enough for you to make a final decision about purchasing it.
5. Is the interface clear? Once you've downloaded an app or even a few of them for a trial, make sure you find the software easy to use. Are there enough hotkeys? Can you start recording instantly if you see there's an interesting online event happening?
6. Can your device handle it? There's no point in trying to set up a professional broadcasting studio on an old laptop. Check the system requirements for each program and keep an eye out for any possible crashes. See if you can record a live stream and safely export it to your hard drive.
Start recording your screen in FullHD today – download Movavi Screen Recorder with a 30% discount!